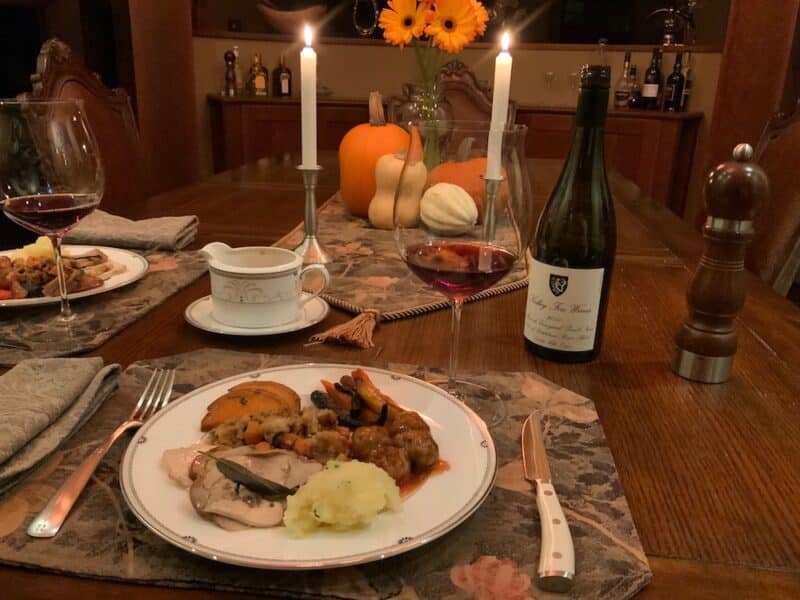 This October, Winnipeg's Peasant Cookery did a beautiful job with their special takeout Canadian Thanksgiving dinner. Truly, it was just as special as homemade. This beautifully prepared multi-item feast would be a great option to order any year. But with celebrations on a (much) smaller scale in 2020, being able to enjoy a meal just as sumptuous as if the whole family had brought their favourites to share was good for the spirit. Well done, Chef Melissa and the Peasant Panty/Peasant Cookery team!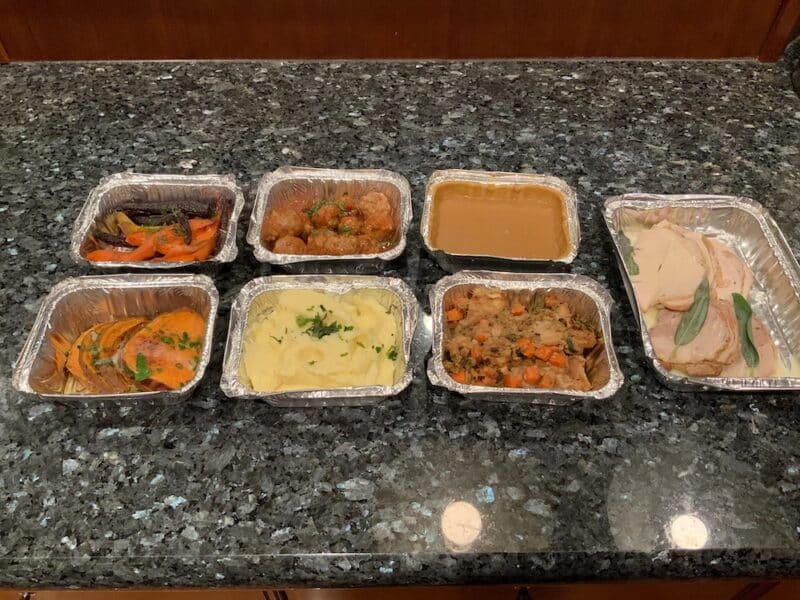 Pre-ordered dinners were available for delivery or pickup throughout the Thanksgiving weekend with quantities tailored to the number of guests, from 2 to 6 people. We pre-ordered online on Thursday, and arranged pick up for Saturday afternoon – a quick and easy process. The more-than-complete Thanksgiving Dinner package included turkey, gravy and more sides than I have ever seen at one holiday sitting! Everything was made from scratch with a cornucopia of fresh, local ingredients.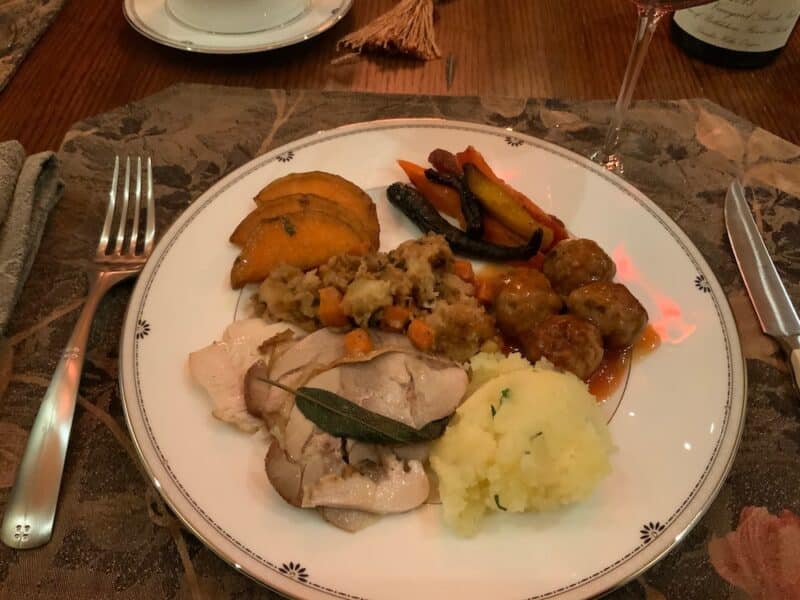 The meal included sliced Manitoba Grade A turkey (white and dark meat), a sherry pan jus, a beet salad with arugula, puffed wild rice and seed blend and caramelized honey vinaigrette and goat cheese mousse (outstanding!), maple ginger bourbon glazed yams, buttermilk mashed potatoes, honey dill roasted heirloom carrots, sweet and sour meatballs, house-made cranberry sauce, and a scrumptious bread dressing with artisan bread, sage and brown butter, carrot, celery onion and garlic. Special mention must be made about the perfectly spiced pumpkin pie with in-house roasted local pumpkins and a delectable vanilla chantilly cream.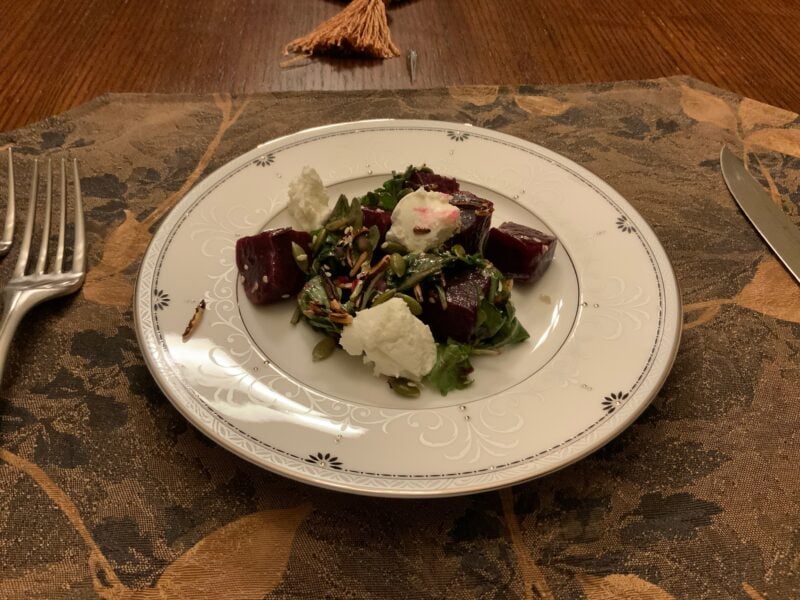 Besides the pie, our very favourite items were the beet salad and maple ginger bourbon glazed yams. Chef Melissa has such a flair when it comes to using warming autumnal spices – those yams were out of this world! Everything was delectable and portions were generous.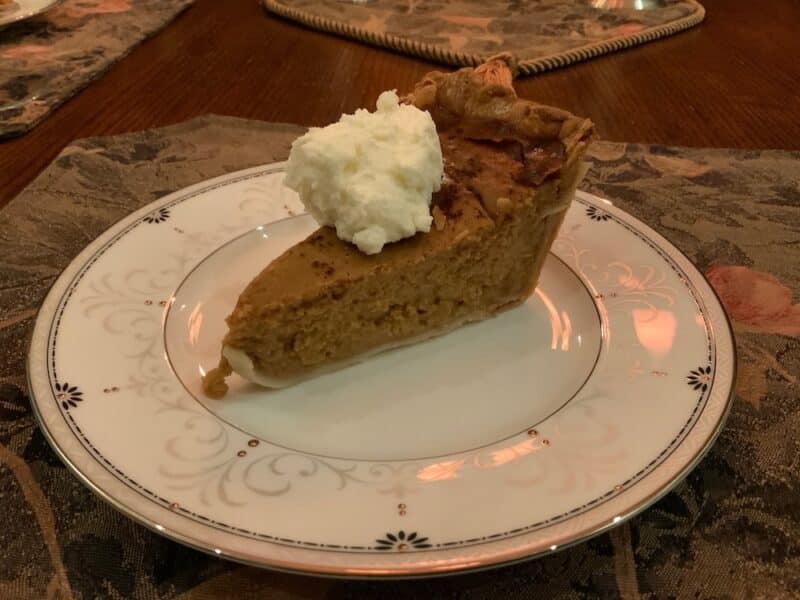 All items were chilled, pre-cooked and packaged separately with reheating instructions. Within about an hour of oven time, we were sitting down to give thanks over a gourmet meal – and more treats than we would have prepared for just for two.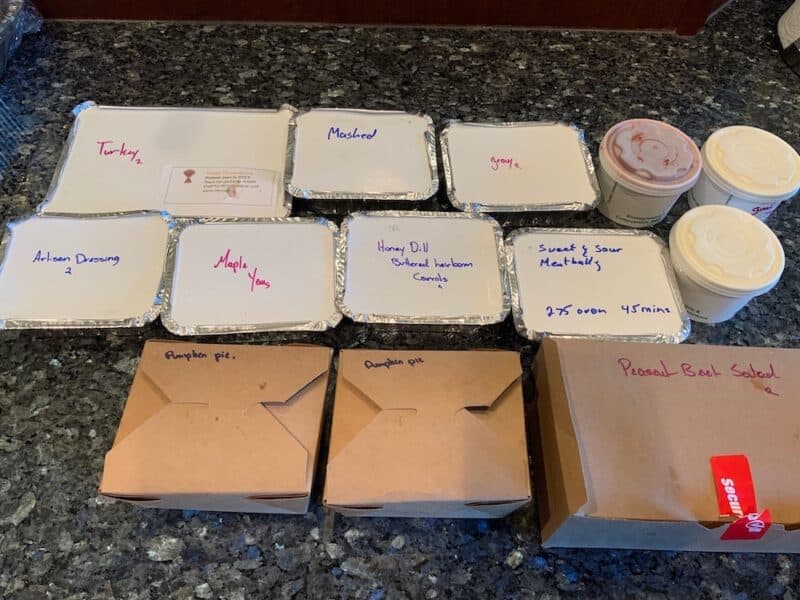 There was an option to add a wine from Peasant Pantry's selection, a further convenience to round out the meal. We decided to go with something from our own cellar, Kelley Fox's 2015 Maresh Vineyard Pinot Noir. Such an elegant wine to smell and taste and see with its ripe red fruit colour – a great pairing with a Thanksgiving Feast!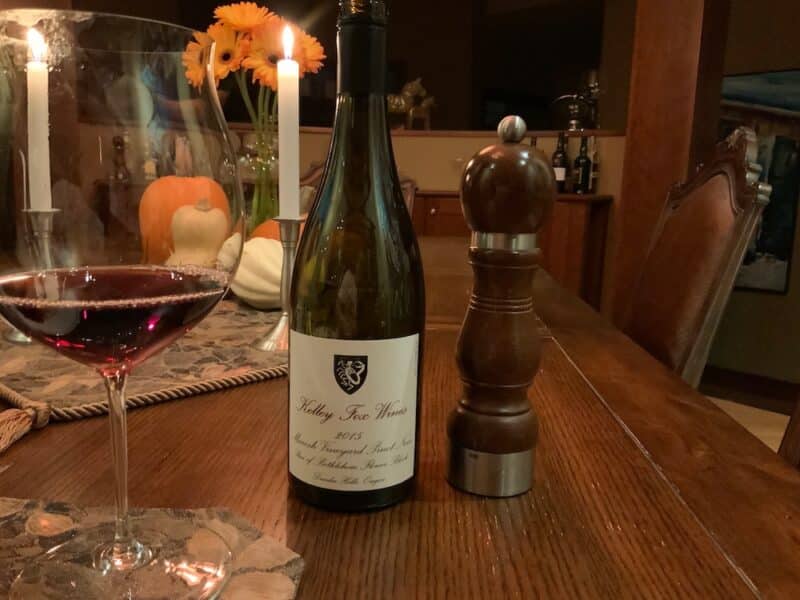 Quantities and prices were based on number of guests; for two, this very complete dinner was $65 ($125 for 4 and $180 for 6). For the obvious quality and care in preparation, generous portions, and the easy convenience of this special dinner package, we found the prices to be extremely reasonable.
We had special motivation this year to seek out a takeout option. But we would certainly do it again. The food and the experience was simply that good. Thank you Peasant Pantry for helping to provide a Happy Thanksgiving!
Peasant Cookery's "Peasant Pantry" is located at 283 Bannatyne Avenue in Winnipeg, Manitoba. For more information on their pick up and takeaway options, visit www.peasantpantry.store or call (204) 989-7700.