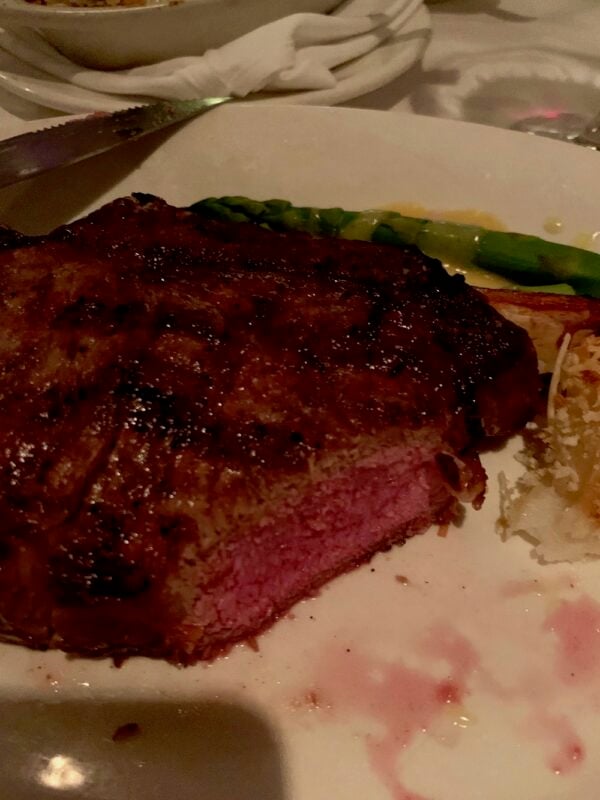 Looking for an upscale steak house experience at Walt Disney World? Just like those '72 Dolphins, we think that Shula's at the Walt Disney World Dolphin Resort can't be beat. Founded by legendary Miami Dolphins football coach Don Shula (with fantastic black and white photos of his team's unparalleled 1972 season gracing the walls), this steak house offers excellent cuts of meat, great service, an awesome wine list, and an overall enjoyable experience. Like most Disney property restaurants, it's family friendly, but also great for couples (we recommend booking a later dinner to enjoy a more laid back, romantic dinner).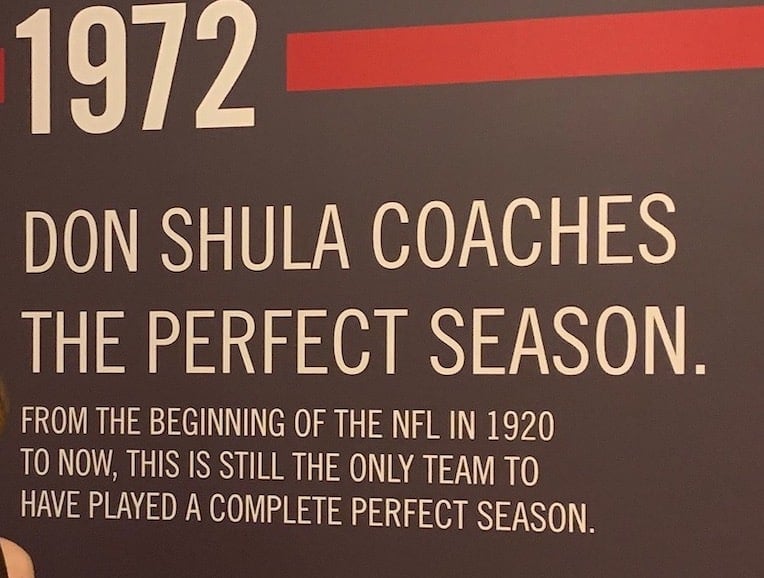 We began our meal with cocktails; a spot-on perfect martini with blue-cheese stuffed olives for him, and a spicy Bloody Mary for me (it wasn't brunch, but I was in that kind of a mood!)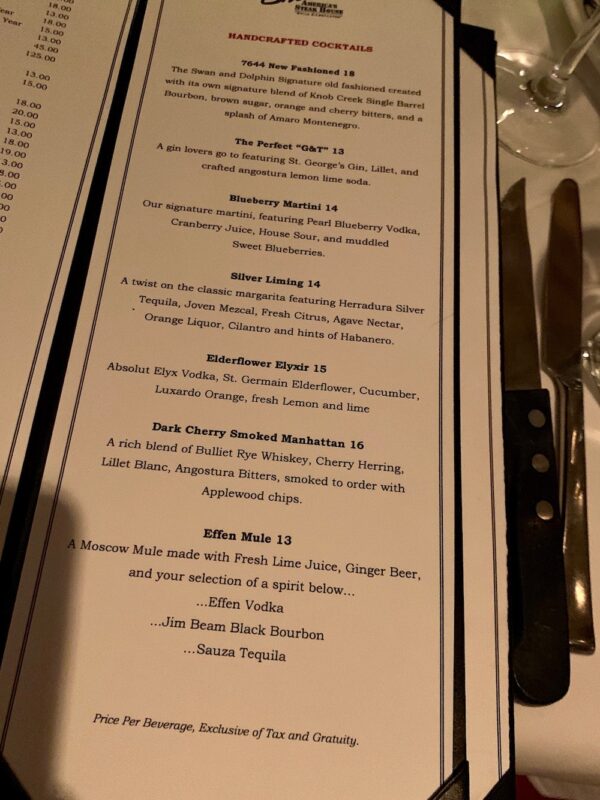 We went with some classics, but Shula's offers a nice selection of cocktails with their own signature twist (see above).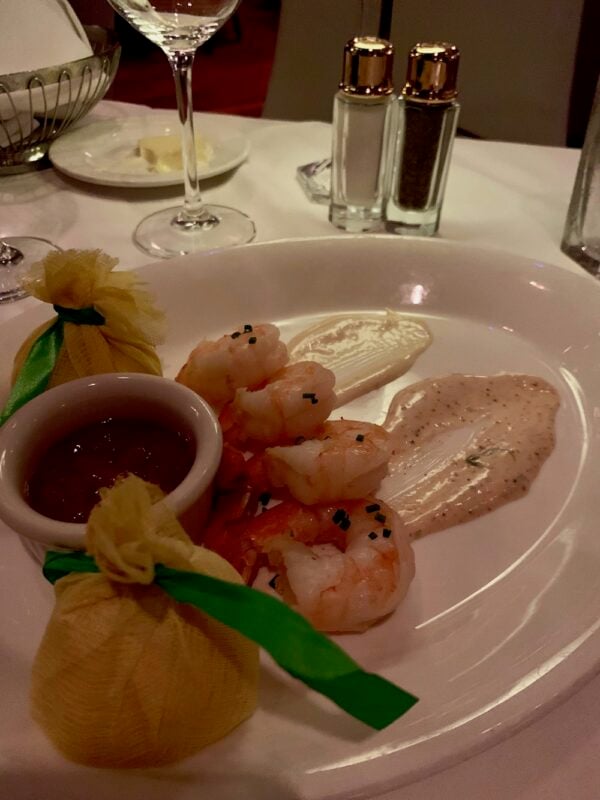 We then tucked into some rich, tasty treats. Shula's menu is wonderfully 'traditional steak house', with appetizers like chilled jumbo shrimp cocktail, wedge and caesar salads, sides served family style.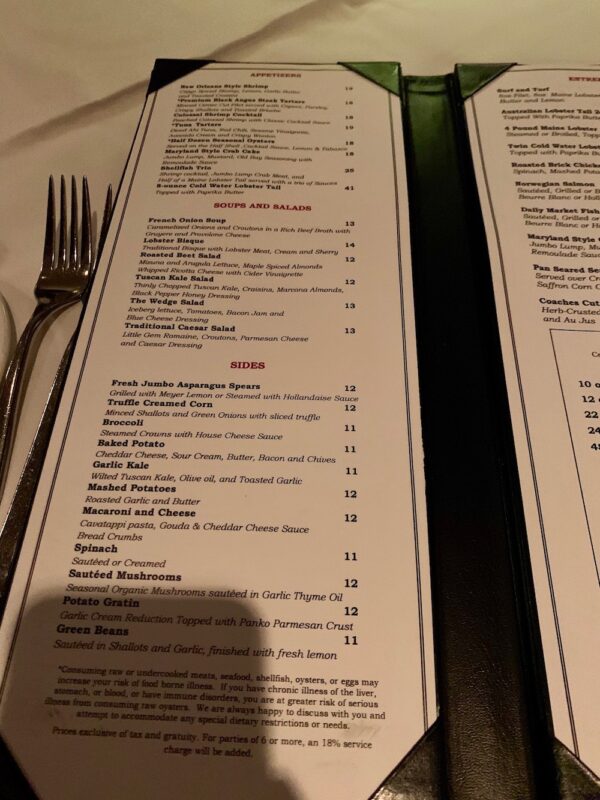 And as if we needed more to fill us up, the freshest, hottest, most tempting sourdough bread was served to get things going…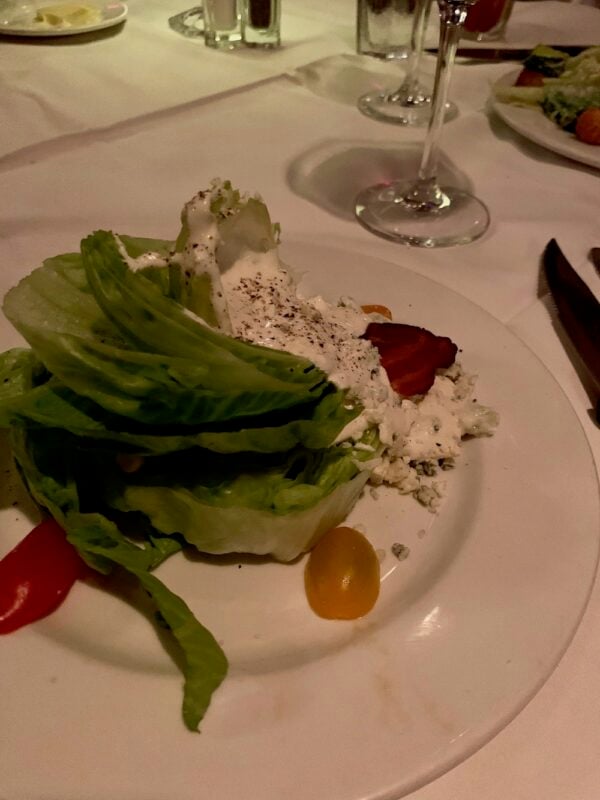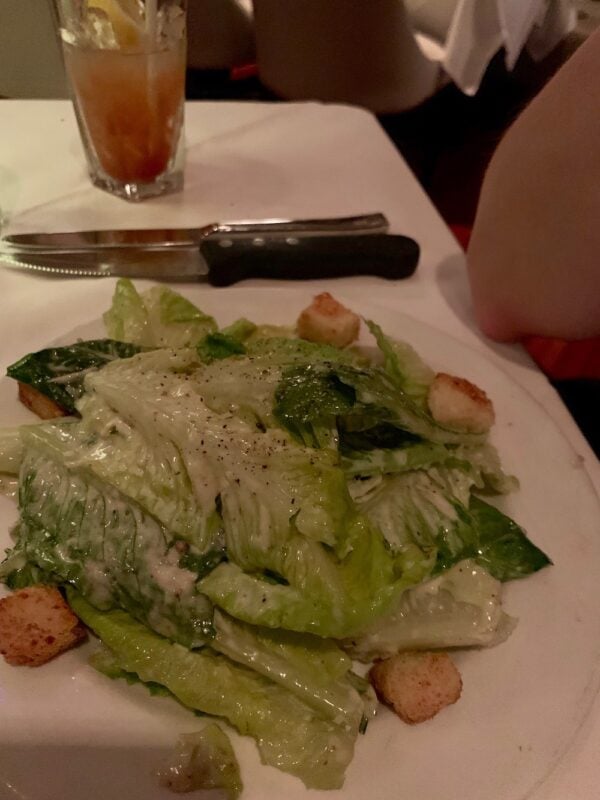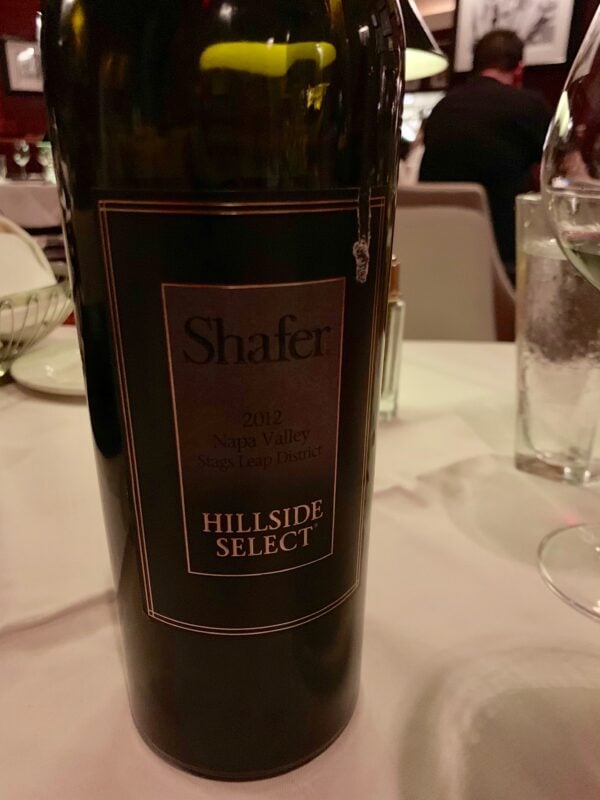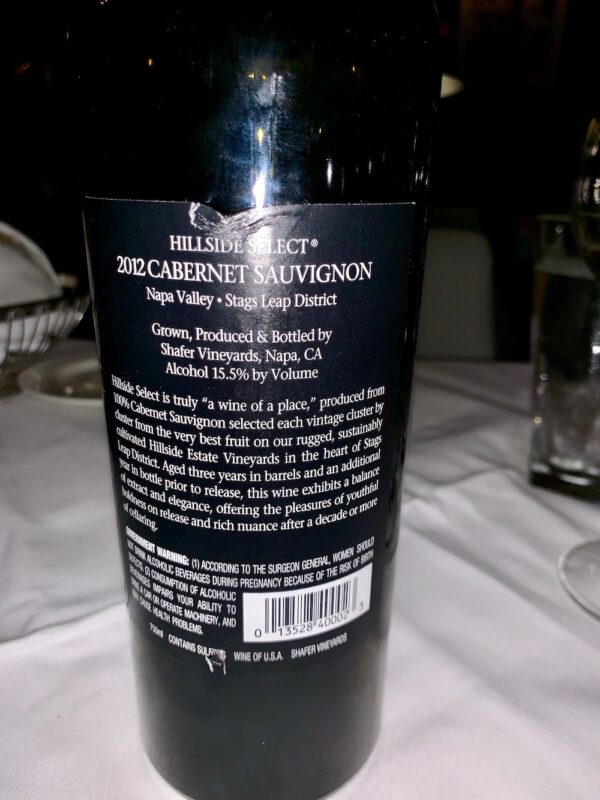 The award-winning wine list offers excellent choices. We went big with the Shafer 2012 Hillside Select Cabernet Sauvignon. As soon as it was uncorked and decanted, the air was quite literally filled with a rich, heady scent of dark fruit, promising opulent flavors – and it just kept opening and opening throughout our meal. The deep, dark color looked inviting in our glasses, and it was a treat to drink with our delicious steak entrees and rich sides.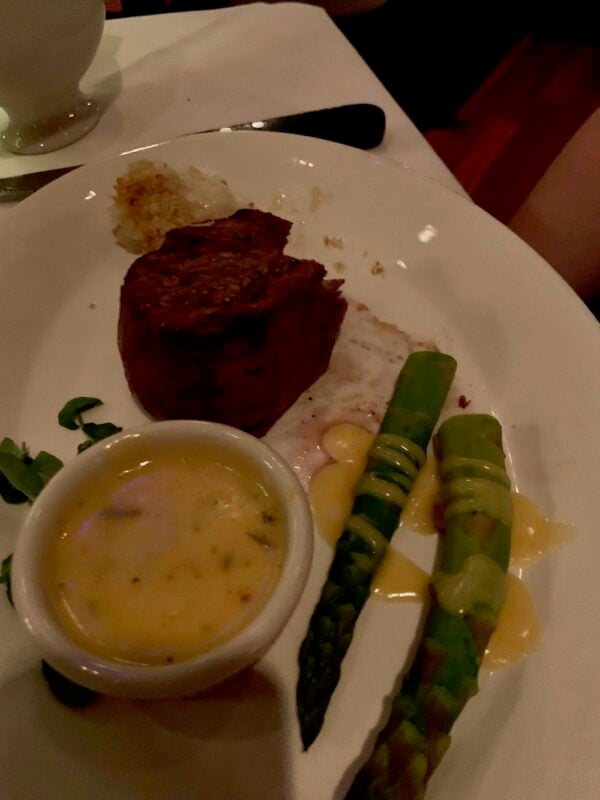 Pictured just above is my 10 oz. filet mignon with bearnaise, along with asparagus and hollandaise. And you should see some lovely panko-crusted potatoes gratin – there's a tiny scoop at the top of the plate (it was hard to restrain myself). For him – a 22oz "Cowboy" ribeye pictured at the top of the article.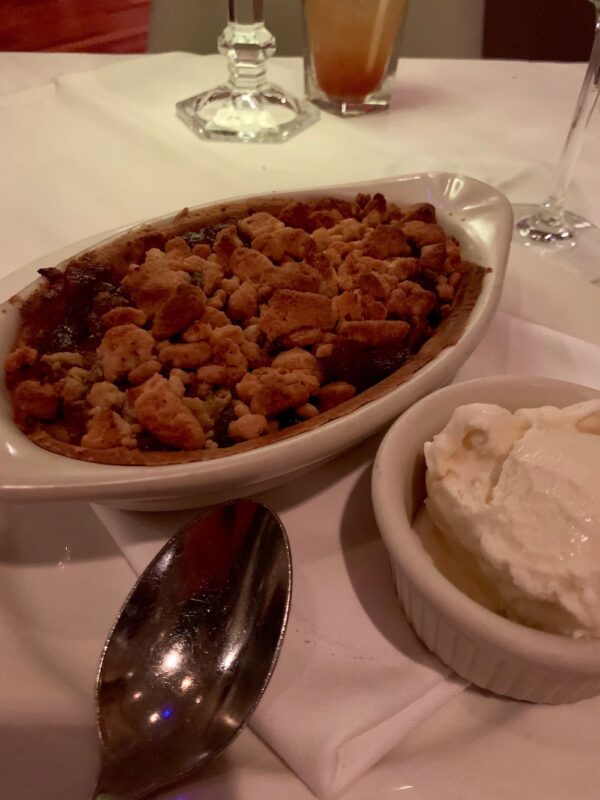 Certain dessert selections had to be ordered in advance, like the scrumptious apple crisp we chose, served with Hagen Daas vanilla ice cream. A glass of Buffalo Trace bourbon sealed the evening.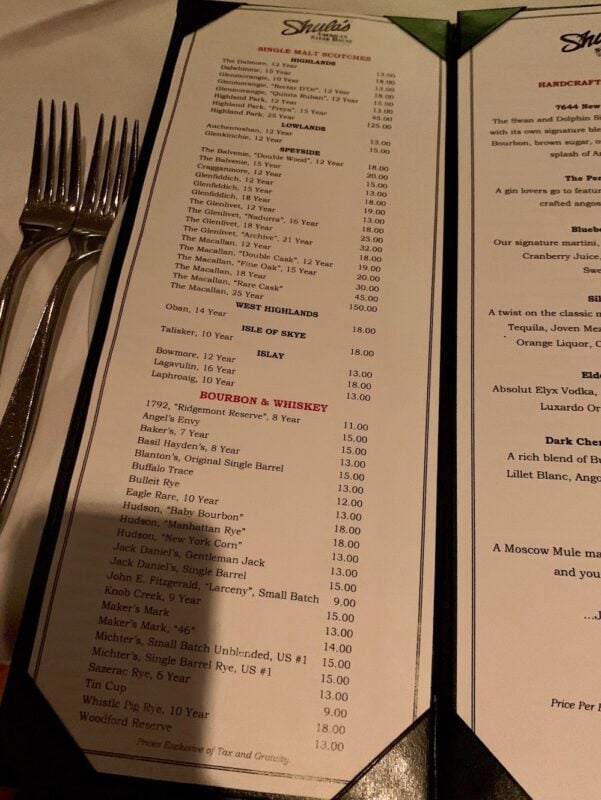 Shula's is a wonderful upscale steak house destination at Disney World. It allows you step out of the Disney flow for just a bit to enjoy a different ambience, while still having the top-notch service you expect from this magical place. We highly recommend it, and plan to be back!
For more information or to make reservations, visit www.shulassteakhouse.com