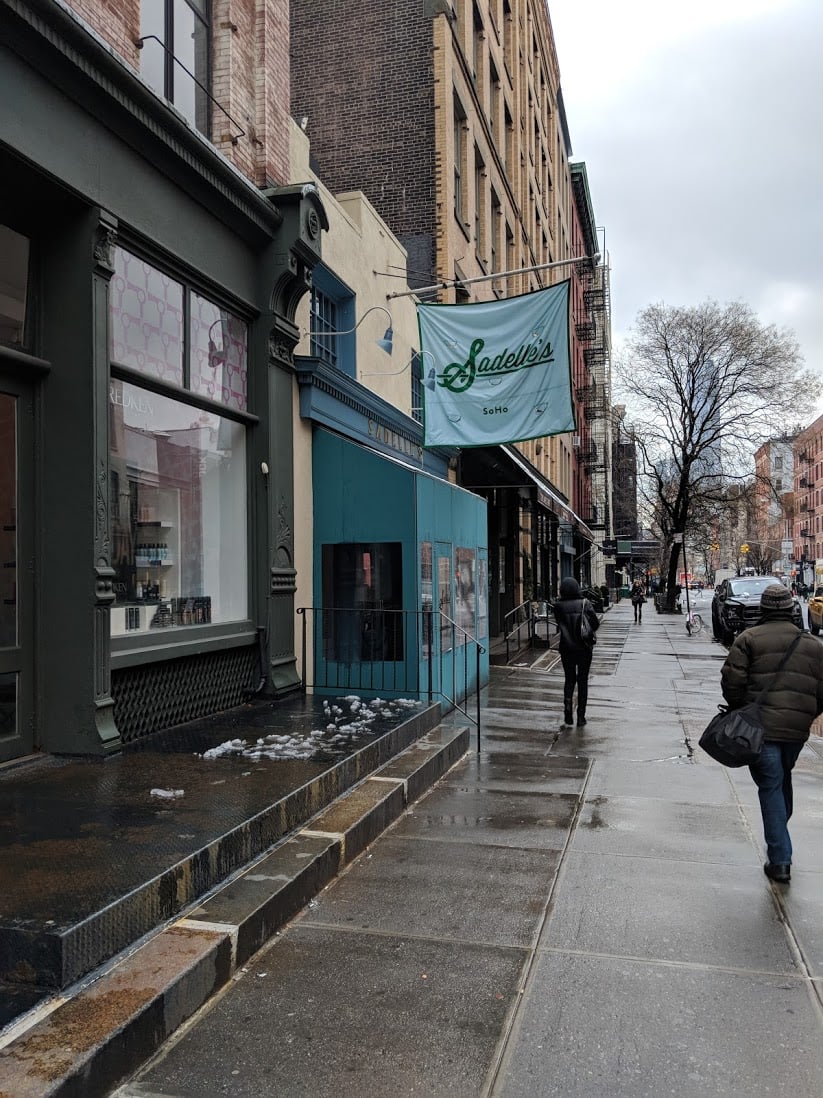 Recipient of numerous awards and accolades (and its menu offerings often associated with the word 'best'), we just had to try out Sadelle's for its famous bagels and smoked salmon.
It proved to be not only a delicious Monday brunch, but an enjoyable afternoon of strolling and window shopping (even a light drizzle didn't hamper things). Located in Soho, Sadelle's brought us to a beautiful New York neighborhood with upscale boutiques and galleries, but also interesting architecture and a general pleasant feeling – a nice change from the bustling Times Square where we were staying.
(I'd consider a stay in Soho for our next trip, and would recommend checking into this if you're the sort who wants to be close enough to everything, but not in the thickest part of the action.)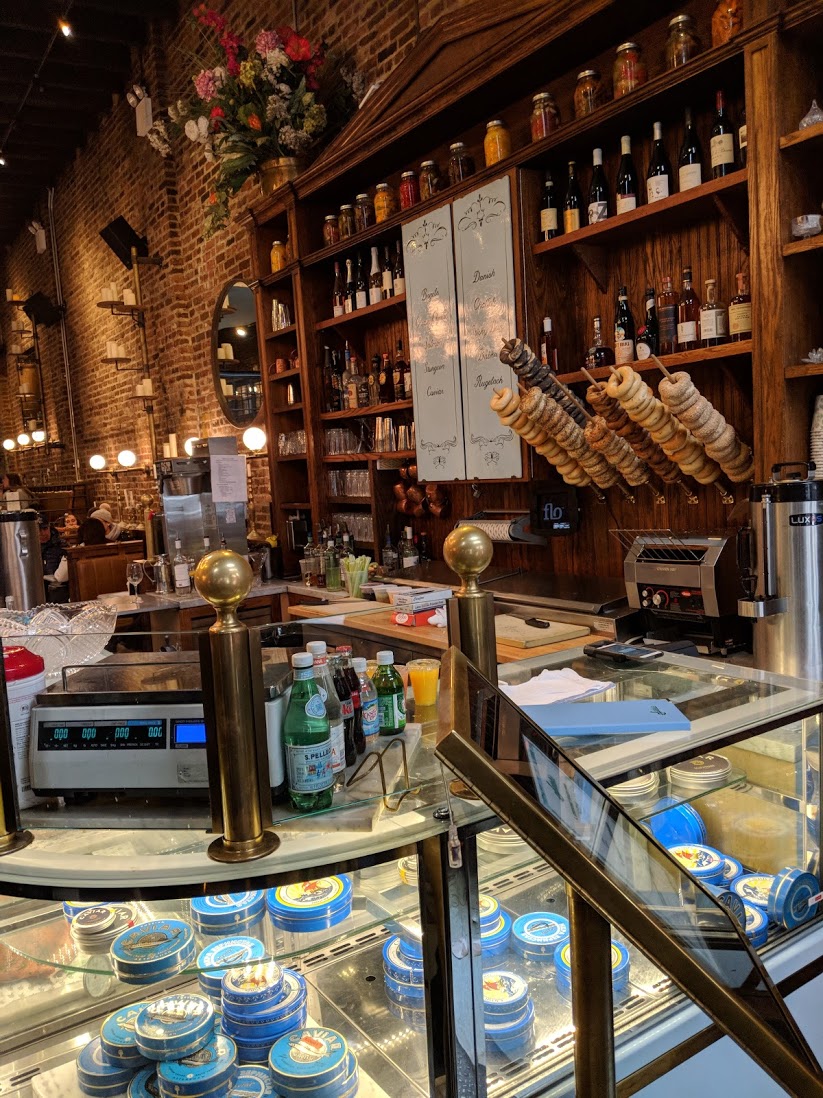 With our reservation made (highly recommended), we were seated almost immediately though the popular restaurant was buzzing with the brunch/lunch crowd. The clientele was a friendly mix of large families, couples and groups of young friends. The interior is bright, welcoming, and hip but it's not isn't terribly large. Our table was smallish (noticeable especially when the massive salmon platter came out!), and the seating makes things cozy with your neighbors, but it all 'works' with the general atmosphere of the place.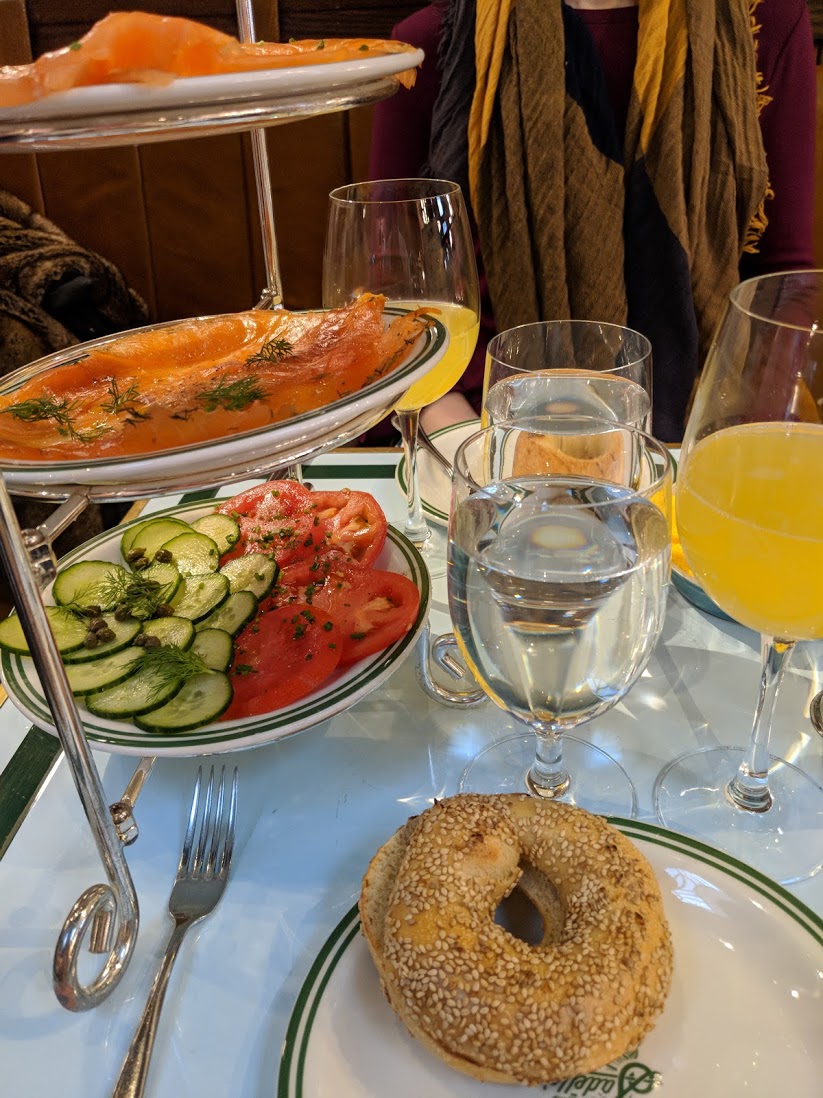 We knew exactly what we wanted and ordered right away, sampling both the house smoked salmon and Scottish salmon. I paired mine with a plain bagel and my partner had the sesame seed, both toasted and both delicious. The presentation was lovely, service was friendly and fairly quick, and everything was fresh and tasty.
Then – and we didn't need to do this at all as the salmon and bagels were very filling – we ordered scrambled eggs. We'd heard and read so much about them and the folks at the table next to us ordered a plate, so we had to go for it! The eggs were rich and creamy and extremely satisfying (so, you should go for it, too).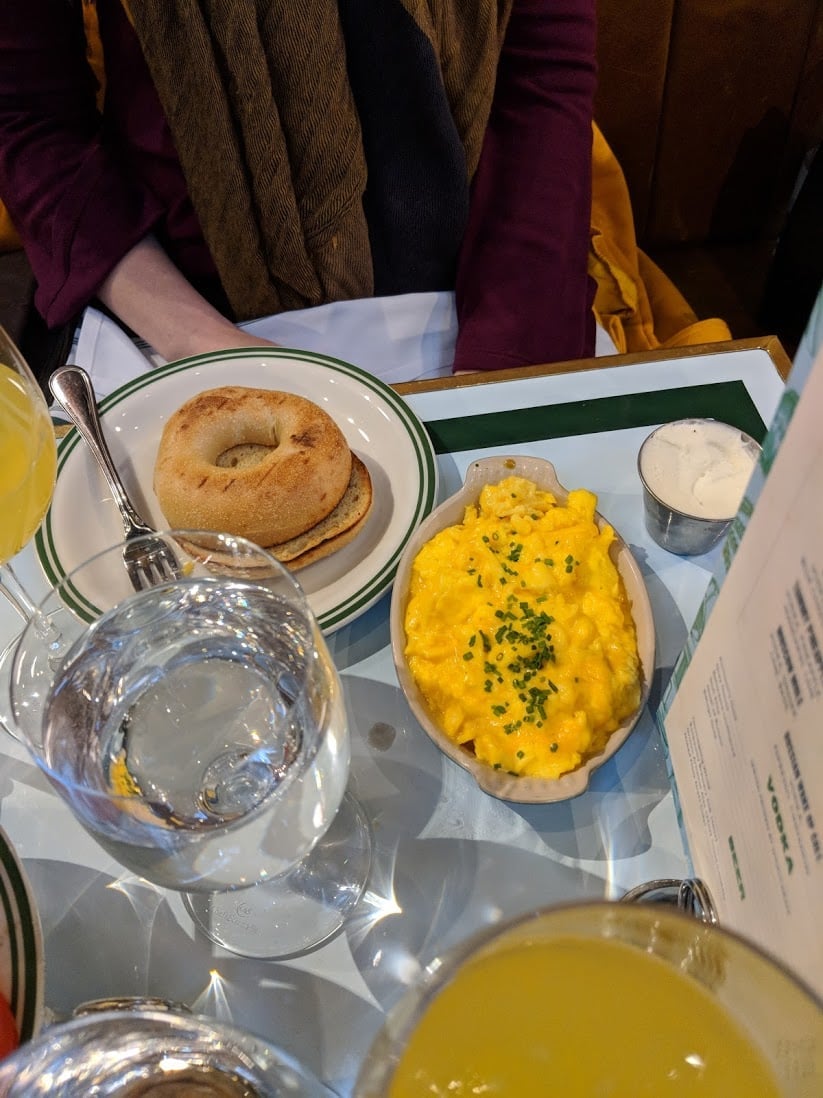 (Remember, you can always walk it off as you explore the intriguing streets of Soho.)
Sadelle's deserves the various 'bests' you'll hear about, so do check it out!
Sadelle's is located at 463 West Broadway New York, NY. For more information and to make reservations, visit them at www.sadelles.com