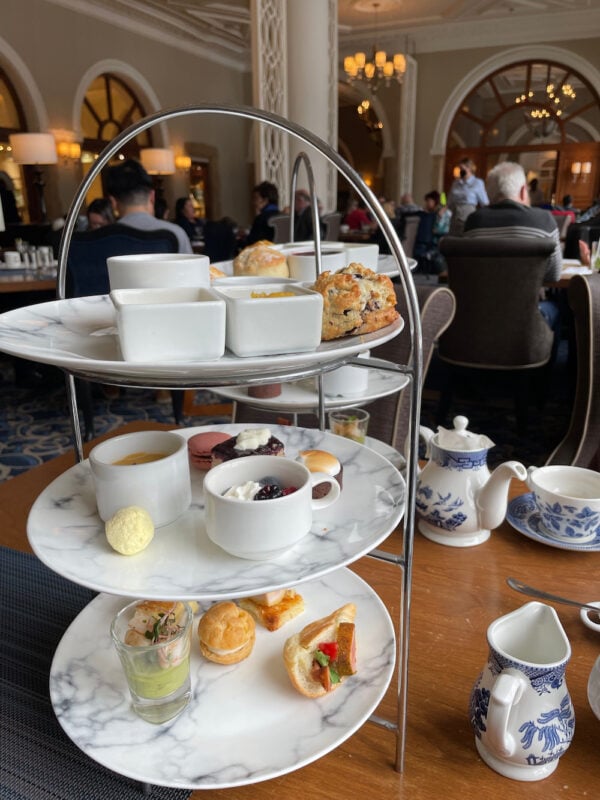 Afternoon Tea is the embodiment of refinement. Enjoying this tradition while overlooking breathtaking Lake Louise is an experience to cherish.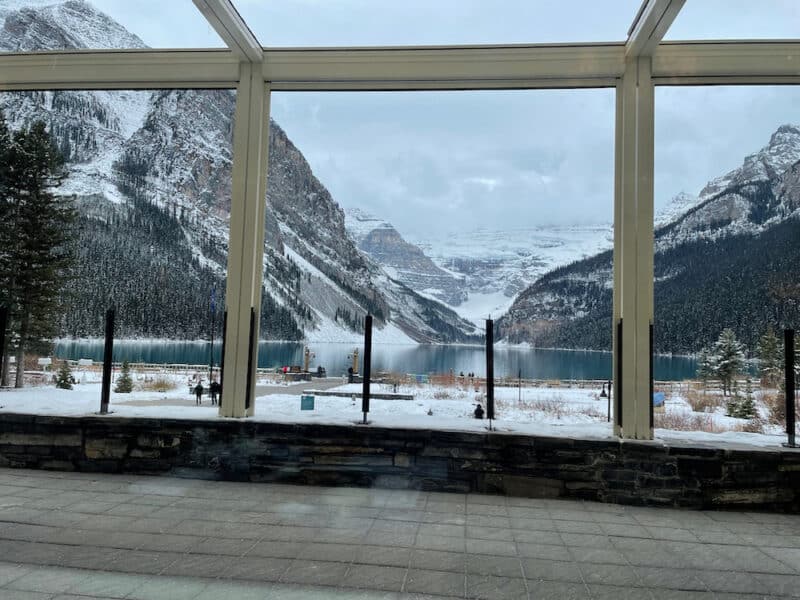 If you are planning a stay at the renowned Fairmont Chateau Lake Louise, do consider indulging in Afternoon Tea. The elegant meal is served between 12pm and 3pm in the Fairview Restaurant with stunning views of the hotel grounds, Lake Louise and Victoria Glacier.
According to the hotel website, reservations are 'strongly recommended'. We think you should go a step further and make them a must. The restaurant is open not only for tea, but for mid-afternoon appetizers, beverages and lunch, meaning that tea tables are limited. Advance reservations also allowed us to have dietary restrictions noted and beautifully accommodated.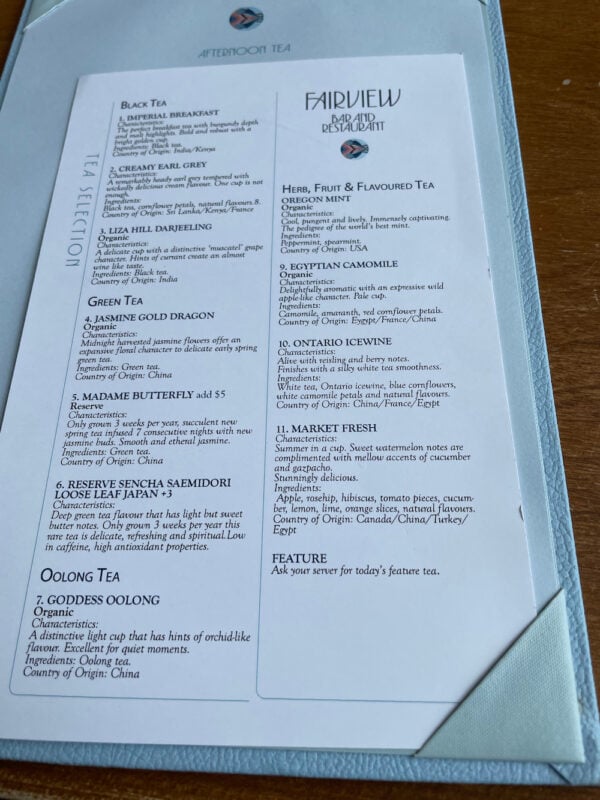 Our meal began with a curated tea menu featuring fine black, green, oolong, and herbal teas, all beautifully described. We chose the Imperial Breakfast Tea as well as the intriguing Madame Butterfly Green Tea. The latter was aptly characterized as tasting of "smooth and ethereal jasmine" and so lovely that I purchased a box afterward from the hotel shop.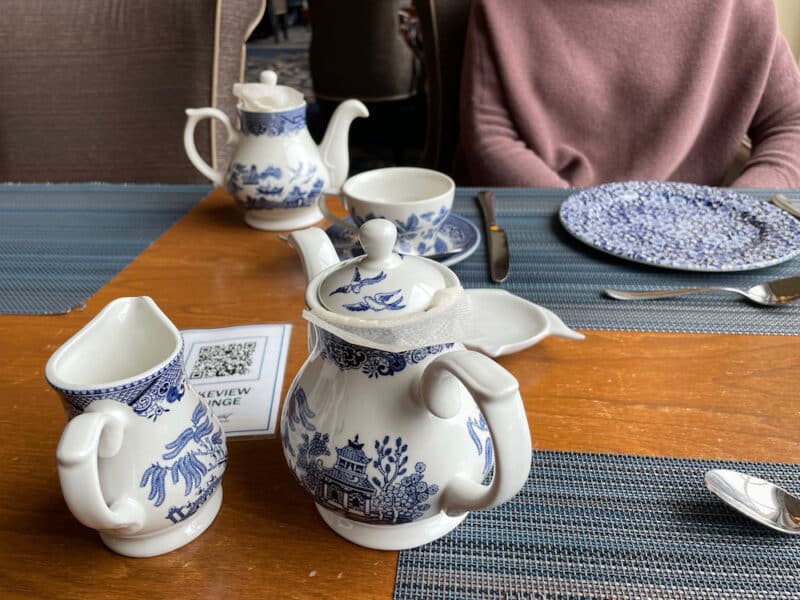 The menu consisted of a traditional assortment of fresh scones with clotted cream, lemon curd and jams, and heavenly finger sandwiches, pastries and sweets. A few welcome, creative interpretations were woven in, such as a scrumptious jalapeño and cheddar scone, an avocado dip with prawn and rice cracker, and a rich and creamy salted caramel Pot de Creme.
Champagne and bubbly add-ons were also available, as well as a selection of items designed for children's tastes.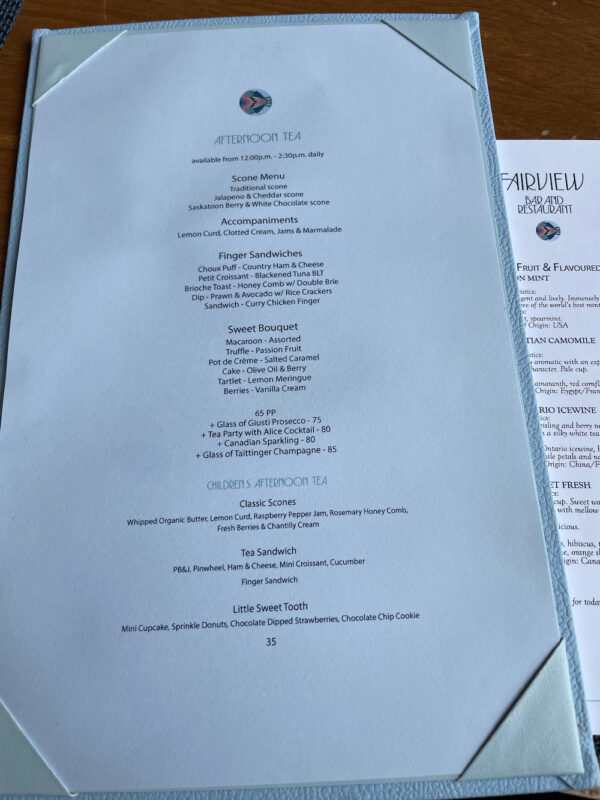 Of course, presentation is part of the charm of Afternoon Tea. The tea itself was served in lovely blue and white china, and the finger food showcased on three-tiered stands. We each received our own special stand of treats, and as mentioned above, accommodations were beautifully made for dietary restrictions.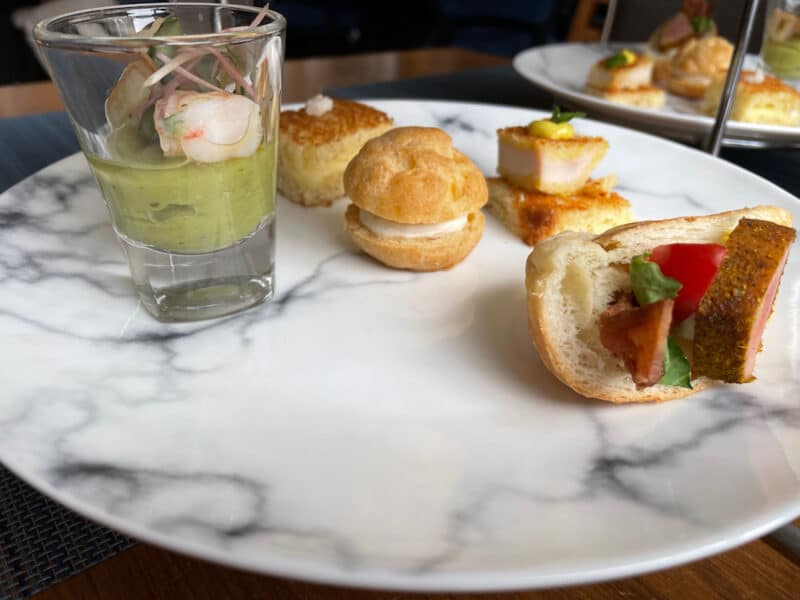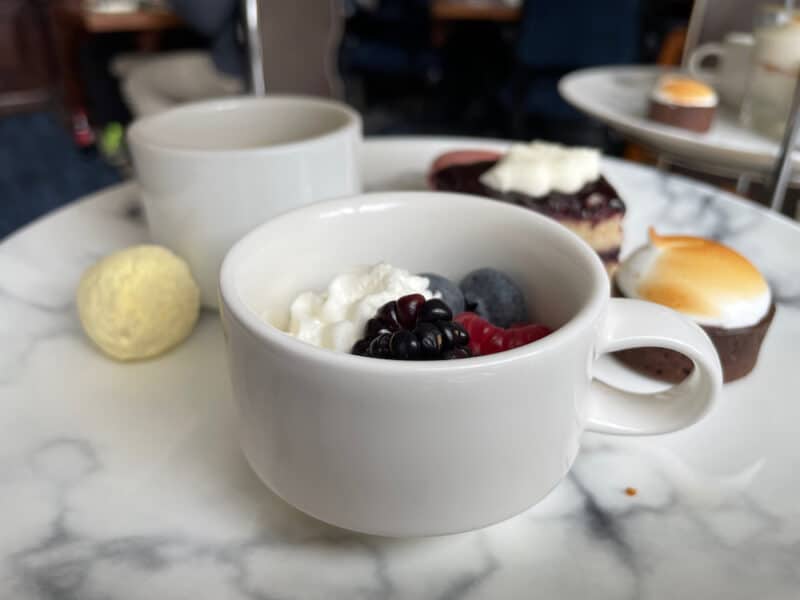 It's hard to find fault with spending an afternoon overlooking an alpine lake while enjoying tea, elegant sandwiches and sweets.
Do be aware, though, that while the offerings appear dainty, it really is quite a bit of food. We recommend that you make your lunch and dinner plans with this in mind.
Reservations for Afternoon Tea at the Fairmont Chateau Lake Louise can be made online or by calling 403 522 1601.