With its art-deco inspired decor and a view of one of North America's most famous alpine lakes, the Fairview Bar and Restaurant is a stylish place to dine while at the Fairmont Chateau Lake Louise. The menu is heavily inspired by local and "Rocky Mountain wild" fare (and is thus changeable, as seasons and availability dictate). Let's take a look…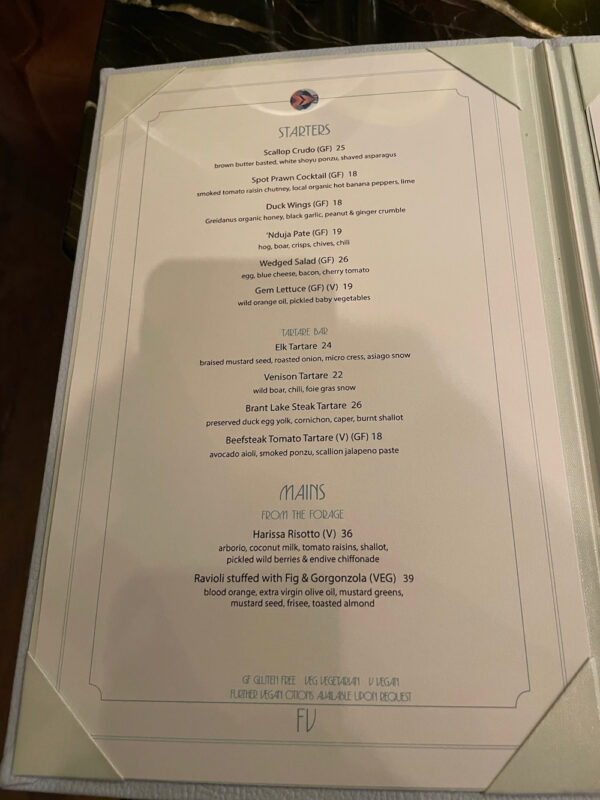 For starters, we had the Brant Lake Steal Tartare pictured at the top. It was fresh, tasty and everything you'd hope for – dusted with delicate asiago 'snow' that melted on the tongue.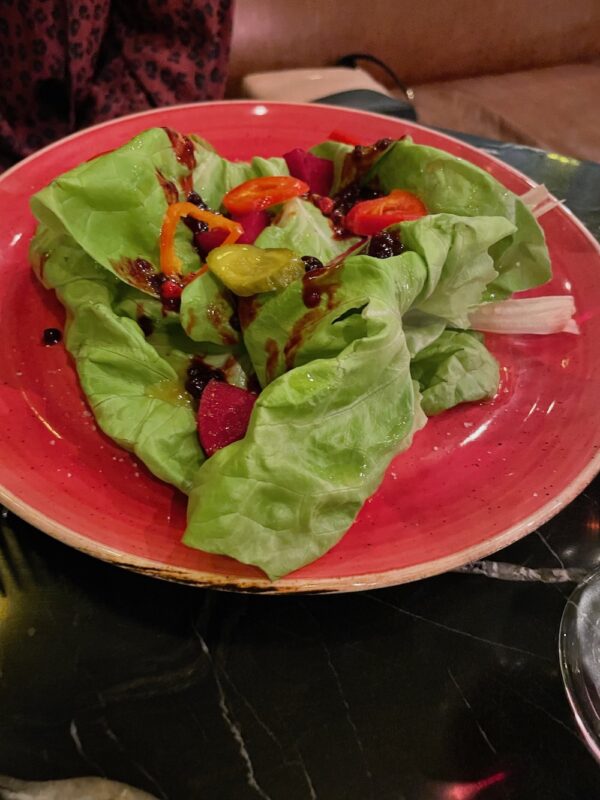 The Gem Lettuce Salad really was a gem – one of the meal's highlights. In the photo it looks deceptively simple. The ingredients were as fresh, bright, tender and crisp as they look (already a good start). But what you can't see is what made it magic; an absolutely scrumptious dressing of Wild Orange Oil with zingy pickled vegetables tying it all together. Really noteworthy in my books.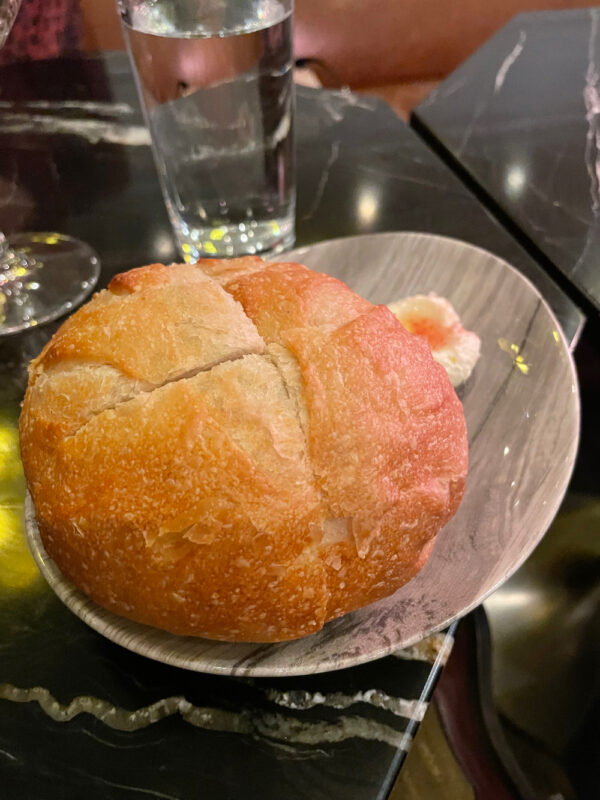 And oh yes – note this utterly lovely (and ridiculously large) loaf of bread was also brought to the table. (That is NOT a tiny plate, my friends.)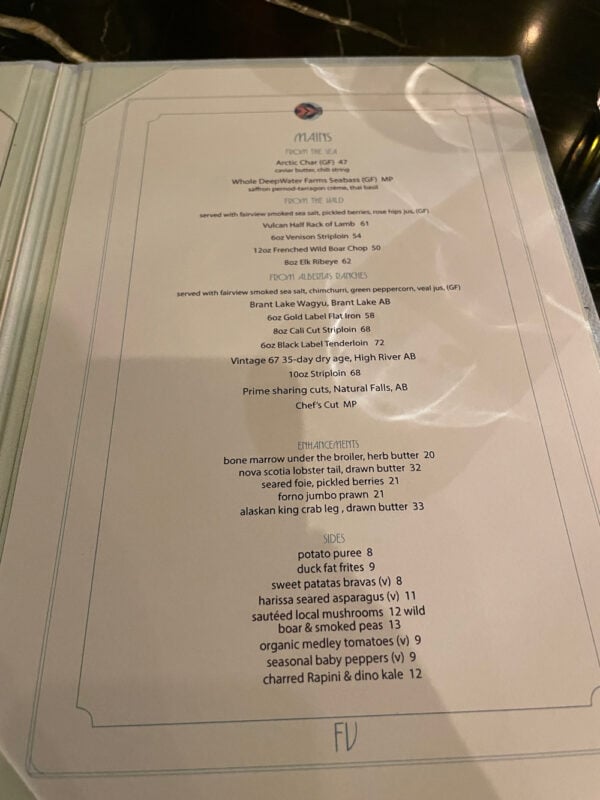 For main courses, the selection wasn't extensive but it was nicely balanced with choices of fish, steak, and "wild" mains. (Think elk, venison, boar chop for that last category.) We were in a less-than-wild mood I suppose, but the local Alberta beef suited us just fine.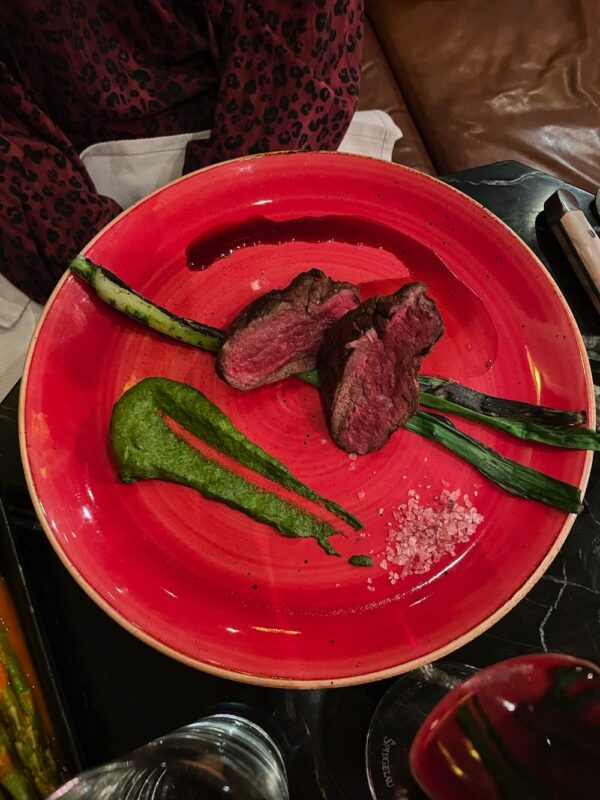 The frothy, delectably-green chimichurri and charred green onion were welcome tastes and textures that complemented the beef. The drizzle of veal jus added another layer of richness to the already buttery steak. Fine touches, and something different than what you get at a typical steakhouse.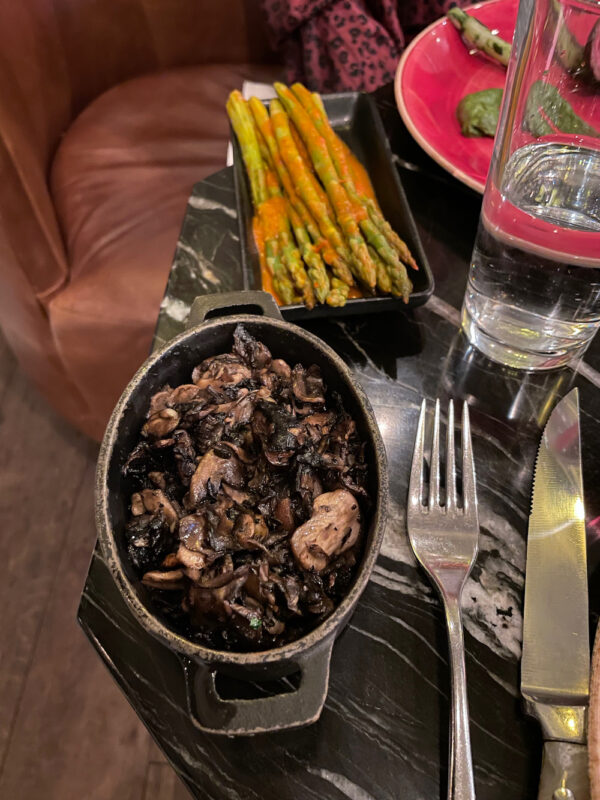 Sides were made to share. We added wild sautéed mushrooms to our meals as well as an order of harissa seared asparagus. The mushrooms were earthy and good, and the hot chilli pepper flavour of the harissa once again worked so well with everything we ordered. Honestly, it's the unusual but expertly-chosen sauces, dressings and enhancements that makes this meal stand out in our memories.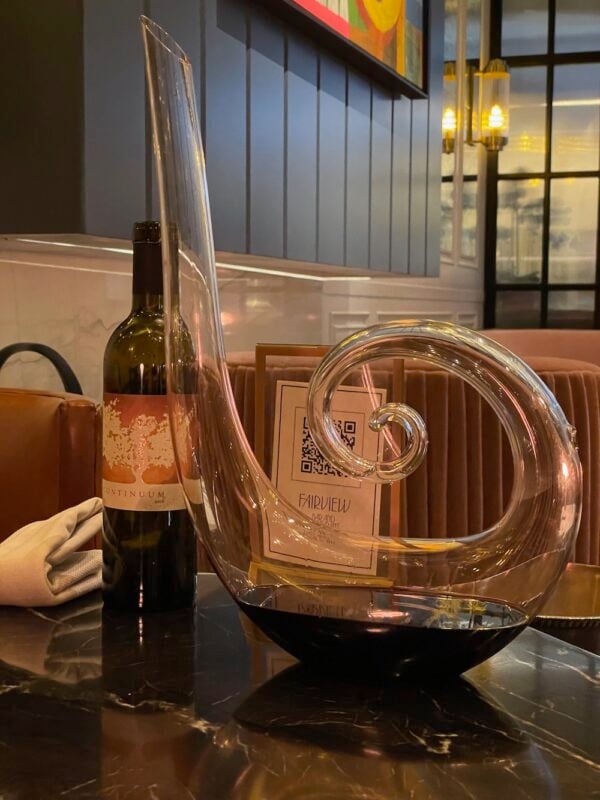 We enjoyed a bottle of the Continuum 2016 (Napa) – a Bordeaux blend that was at once rich-tasting with a deep, beautiful colour and deliciously floral scented. The showy decanter pictured above perfectly suited the wine and the art-deco decor of the dining room. All-around gorgeous wine and presentation.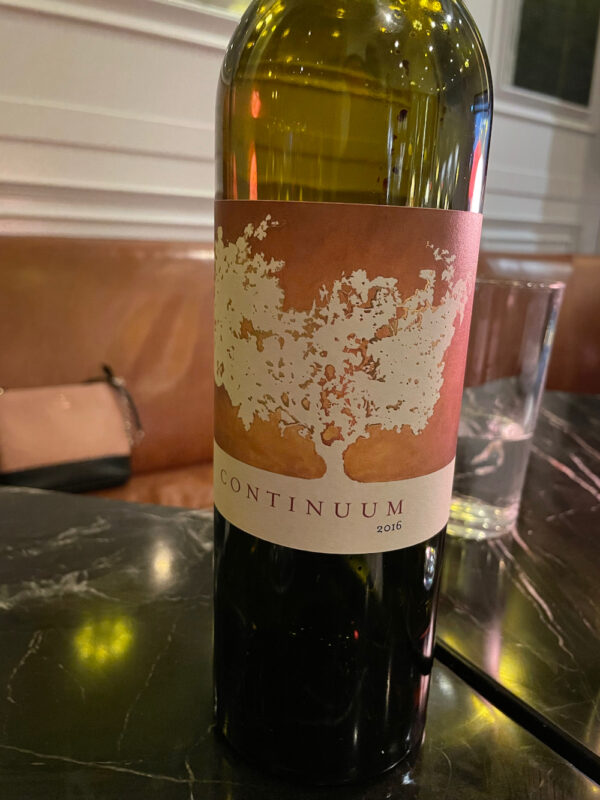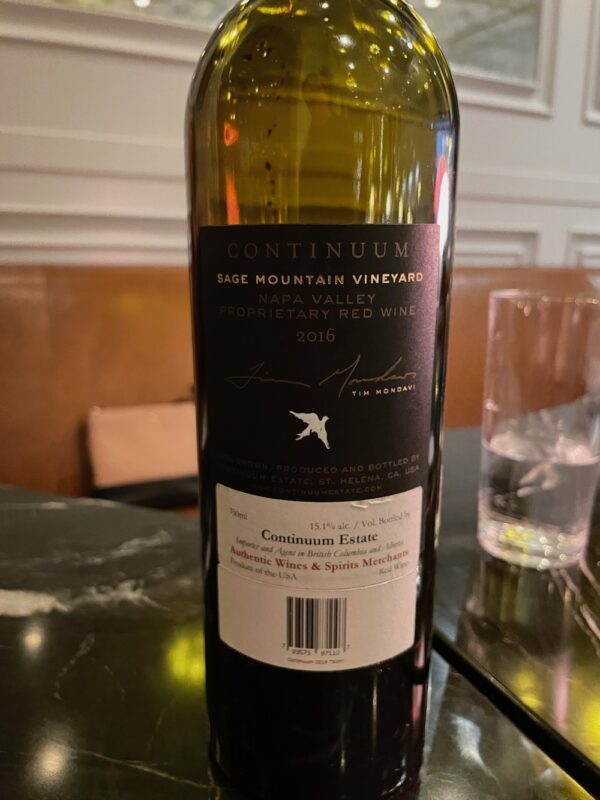 This was a final meal for us after a long and wonderful stay in the mountains. We opted for port-for-dessert to finish off the meal and toast the trip.
Our wonderful server, noting our love of wine and port, generously treated us to a taste of the outstanding 1964 Messias port.
In addition to the tasty and memorable meal, the service was terrific and, as mentioned, very generous with the surprise gift of such a special port. Dietary concerns/allergies were also handled with the utmost attention to detail, which is always appreciated.
The Fairview Bar and Restaurant is a must for a romantic, tasty dinner while staying at the Chateau and we highly recommend it.
Visit www.fairmont.com for more information or to make reservations.