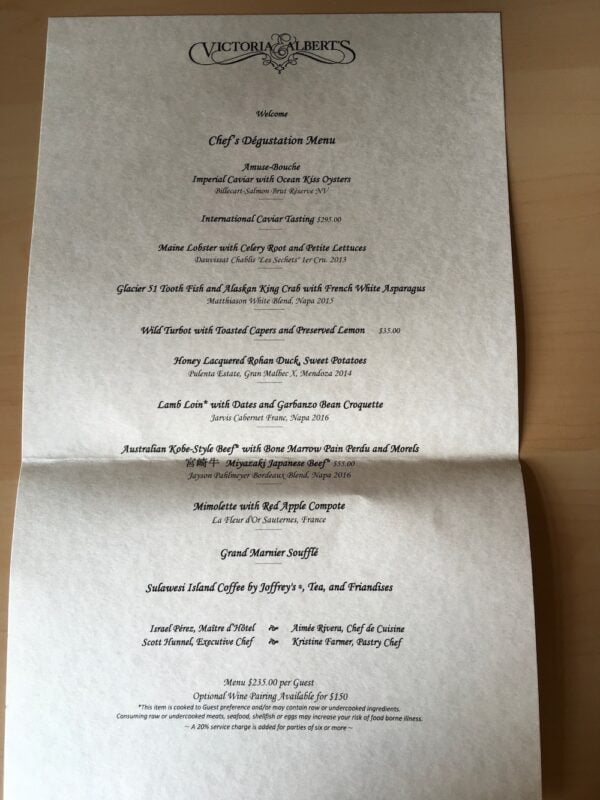 There is a hidden dining gem at Walt Disney World just for adults. Five star dining in a refined, romantic setting. Exquisite tasting menu with ten courses and divine enhancements. Wine pairings. Your own dedicated team of servers with impeccable attention to your needs.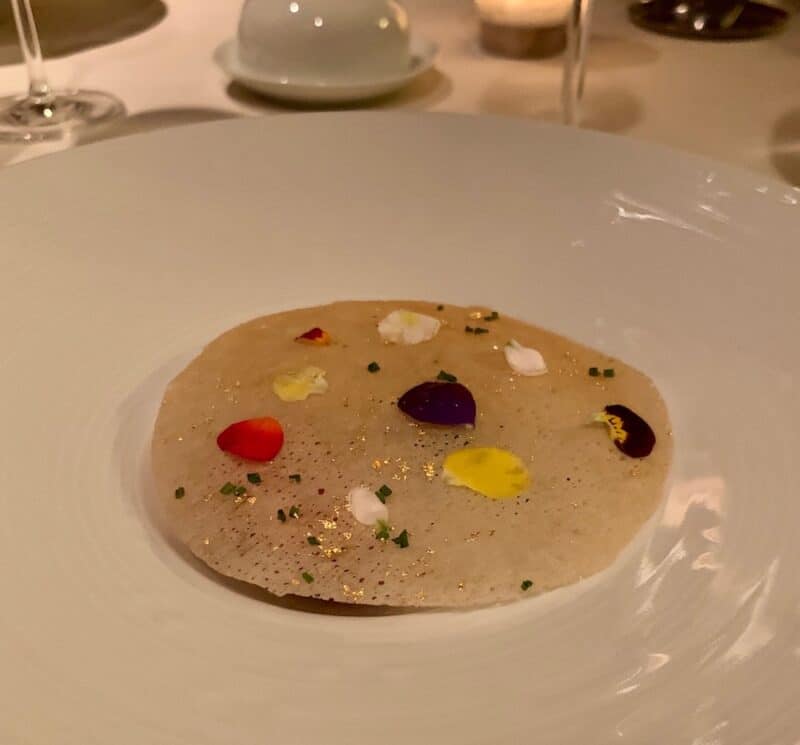 Tucked away in the Grand Floridian Resort and Spa, Walt Disney World's flagship hotel, is the exclusive Victoria and Albert's Restaurant. Of course, you didn't come to Disney to escape the family fun. But that doesn't mean you can't dress up and step away for just a while…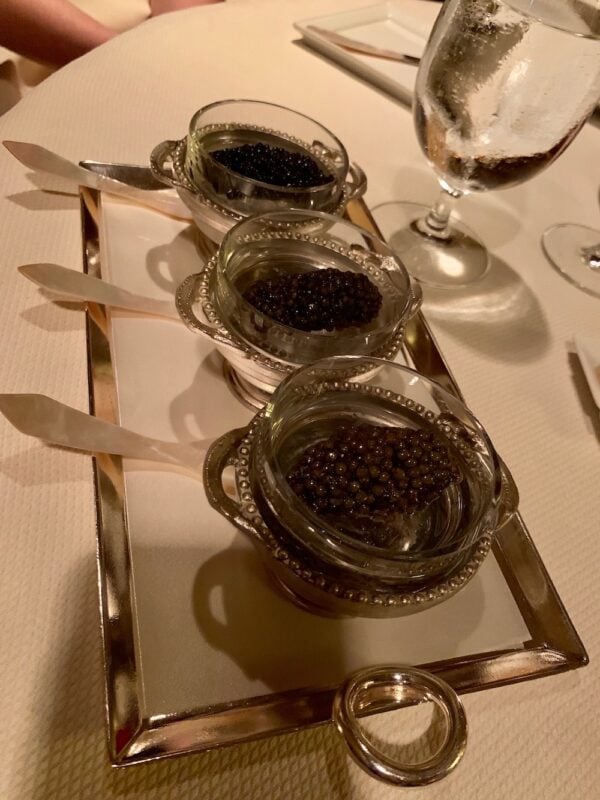 The first thing you need to know is that reservations are essential. Make them as early as possible. Bookings can be made through Disney's online reservation system. The restaurant will also call you about a week in advance to double check on dietary restrictions, exact spelling of guest names (they personalize a keepsake menu), special occasions. (This would be an incredible venue to celebrate an engagement, honeymoon, anniversary, or romantic birthday.) And unlike most other dining bookies, 72 hours advance notice must be given for cancellations; there is a $75/person no-show fee.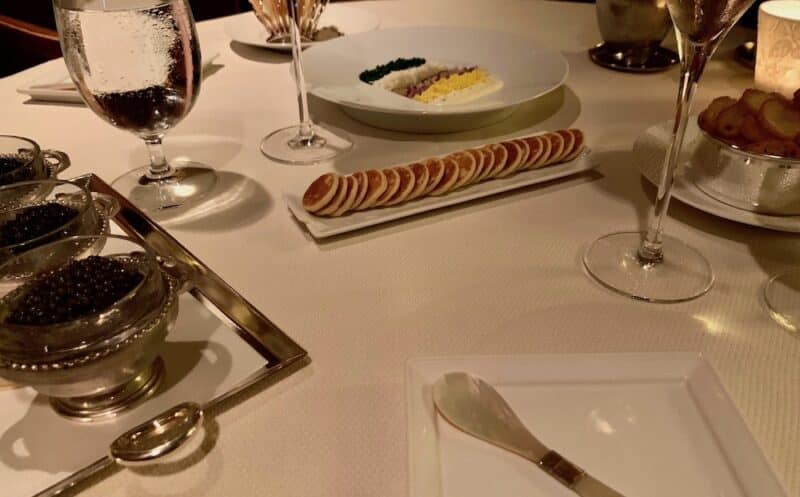 Prices are high at $235 per guest, fitting the five diamond quality of the experience. Optional wine pairings are another $150 each, and enhancements such as the Caviar Tasting and Miyazaki beef are extra.
As you might imagine, there is also a more elevated dress code than most Disney restaurants: jacket required, tie optional for men; cocktail dresses/dresses, elegant pantsuits for ladies (you won't be seeing Mouse ears here.) The dining room itself is intimate, softly lit, and while we were there also featured a live harpist. Just beautiful.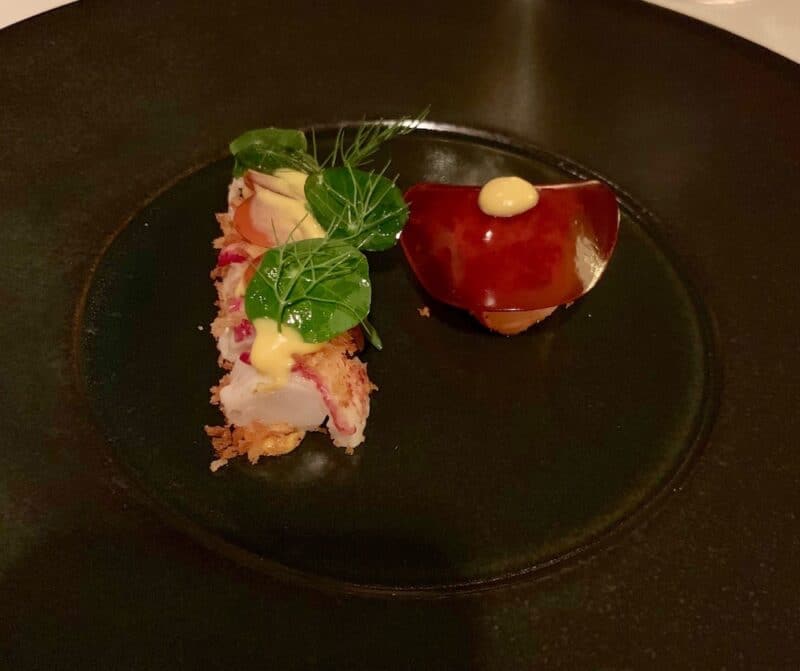 We enjoyed every moment of this very special experience. With two wonderful servers dedicated to our table, we felt like honoured guests in the best of hands.
I have a number of very serious allergies to contend with which I had informed the restaurant of in advance. All I can say is that the utmost attention was given to every aspect of my meal. Not only were scrumptious modifications and substitutions made, my personalized keepsake menu which all guests received reflected these changes.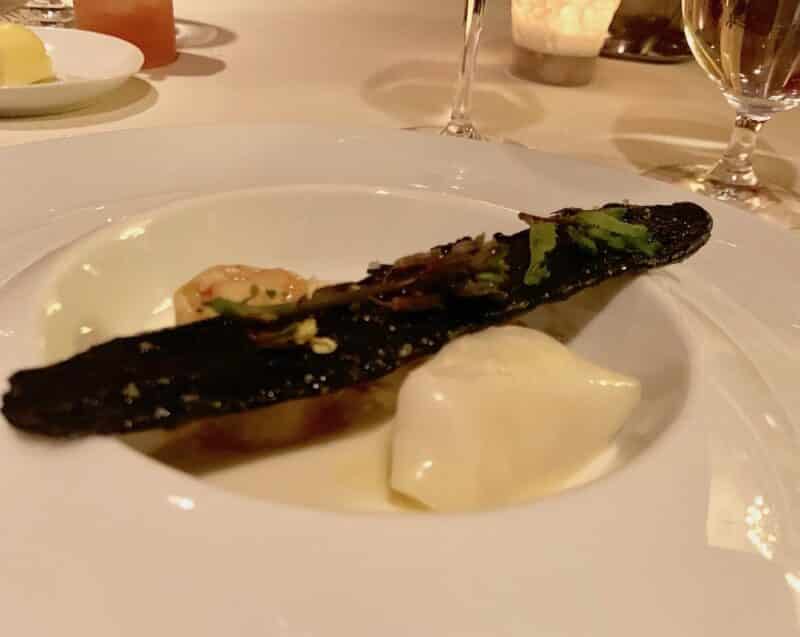 The menu changes daily to take advantage of the freshest and finest ingredients available. There are also a number of optional add ons and enhancements to extend the 10-course tasting experience even further. For instance, we added the International Caviar Tasting ($295) with traditional garnish (pictured above) which was phenomenal.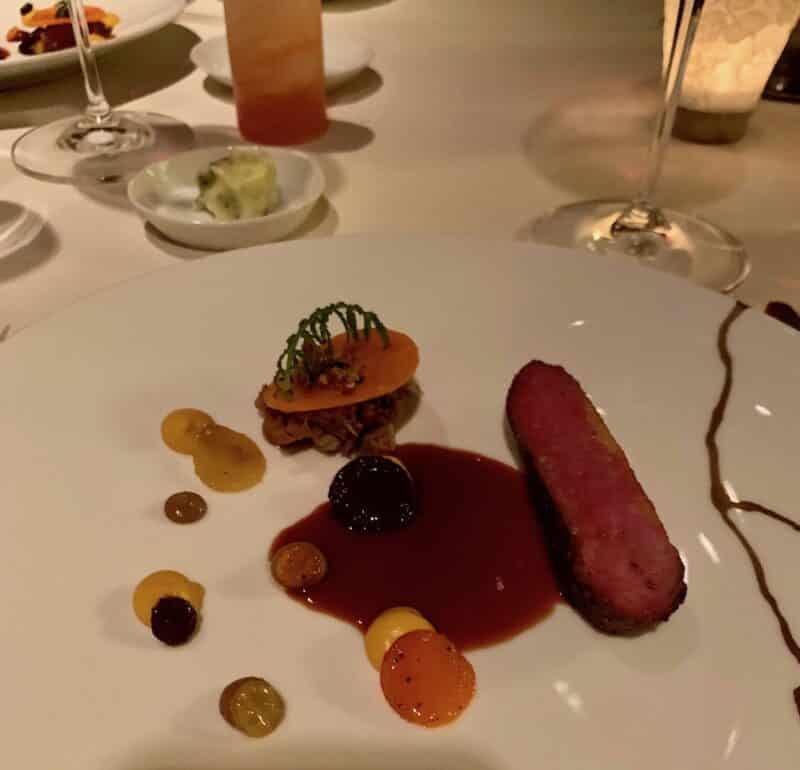 As you can see by scrolling through these pics, in addition to being delicious, each course was a work of art. Really almost too pretty to eat. Attempting to describe the tastes of each course couldn't possibly do them justice. Instead, I've done my best to post the pics in the order in which the dishes were served, hopefully giving you a lovely sweep over what a meal at Victoria and Albert's looks and feels like. I can say with conviction that for each course, the ingredients were premium, textures just perfect, and the accompaniments, sauces and garnishes always brought out the very best in each dish.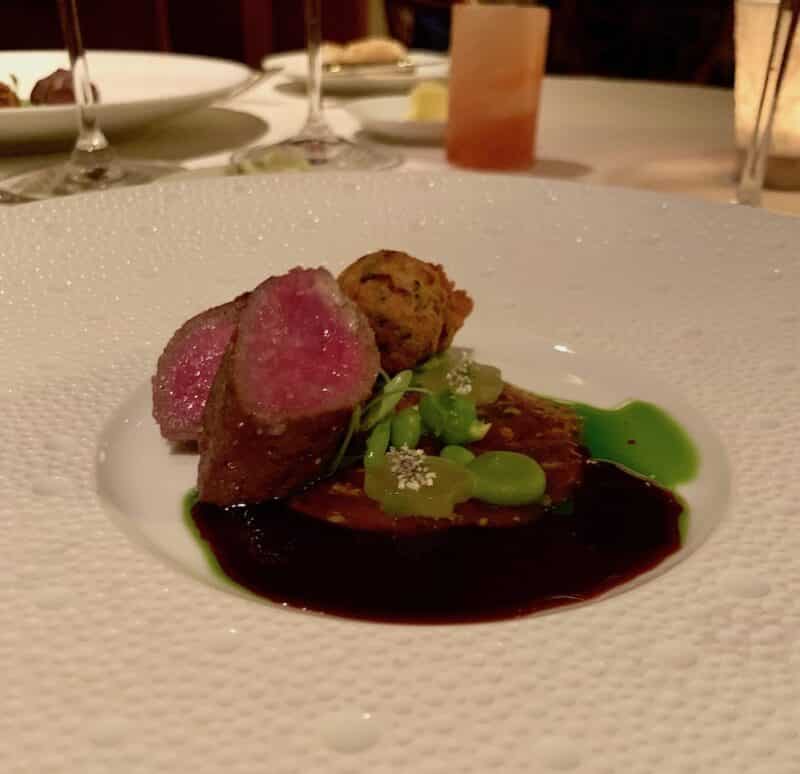 Highlights of our particular meal were numerous, but I will not forget the Glacier 51 Tooth Fish and Alaskan King Crab. If you don't know about this fish, you need to read its story – or rather its lore. Caught in icy waters over 4,000 km away from mainland Australia, this incredible white fish is a rarity, to say the least, offered at the world's finest restaurants (when possible!). It was delicious, so tender – and somehow rich and clean at the same time. I can't promise that you'll be offered Glacier 51 tooth fish on your visit, but I'm confident there will be something rare and special for you on this ever-changing menu.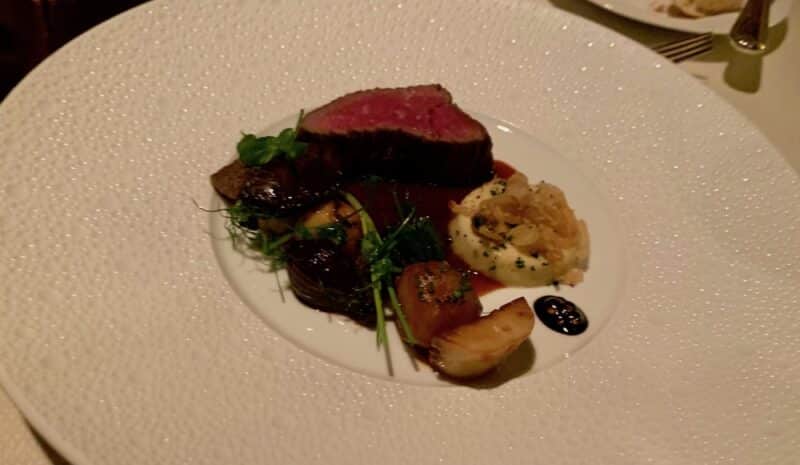 Another highlight – an add on – was the Miyazaki Japanese wagyu beef. The presentation was amazing, and the melt-in-your-mouth flavours out of this world.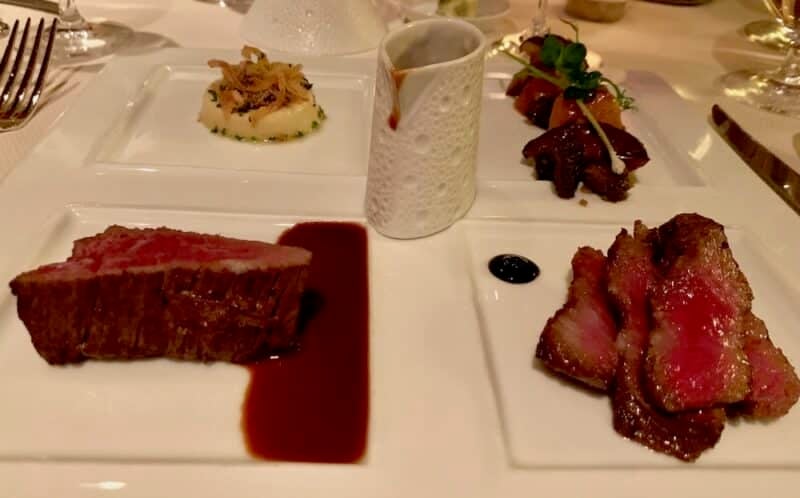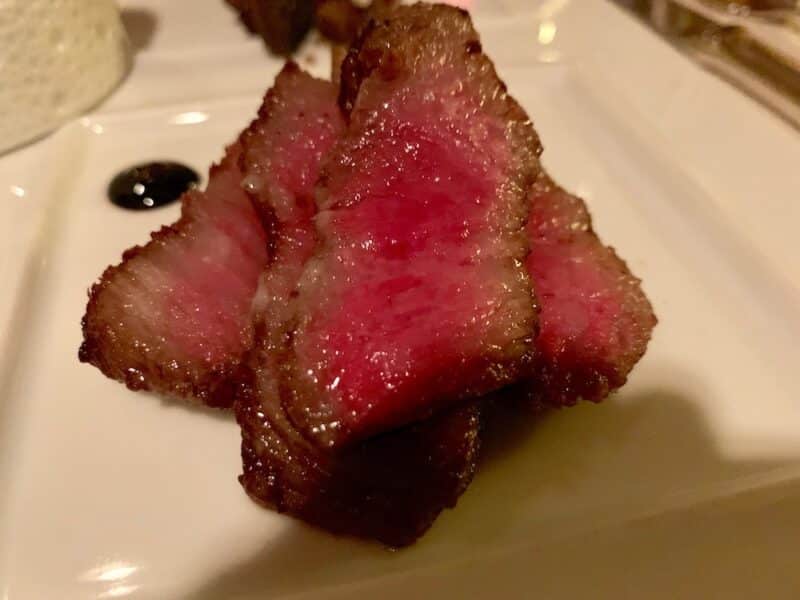 I was quite taken with the cheese course – it wasn't what I was expecting, but it was excellent: mimolette cheese with a lovely nutty taste served with red apple compote (and just so pretty!).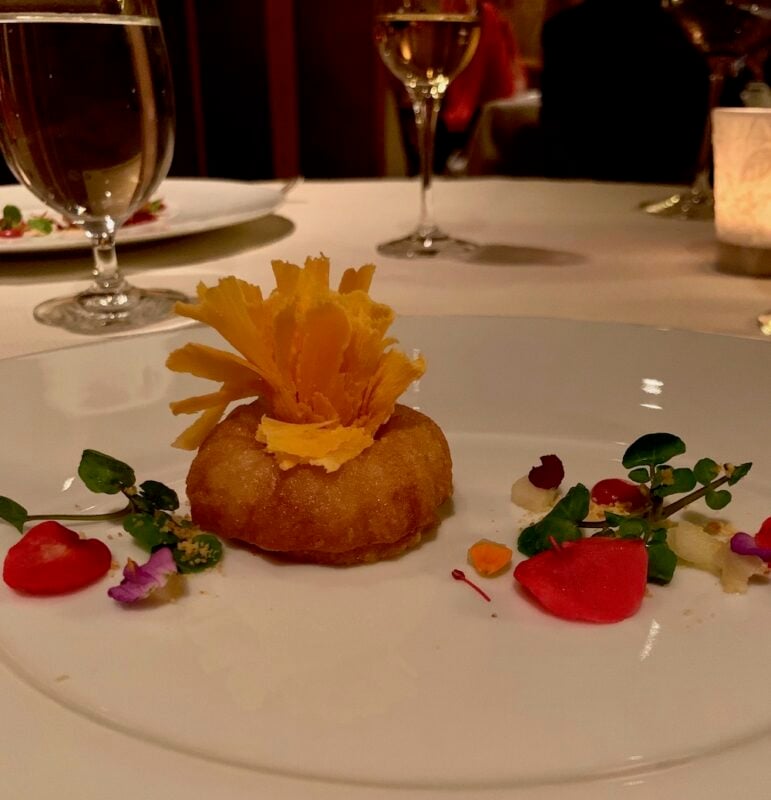 Below is a deceptively simple looking dessert – a Grand Marnier soufflé – but its rich flavours, just the right sweetness and velvety eggy texture blew me away – so good!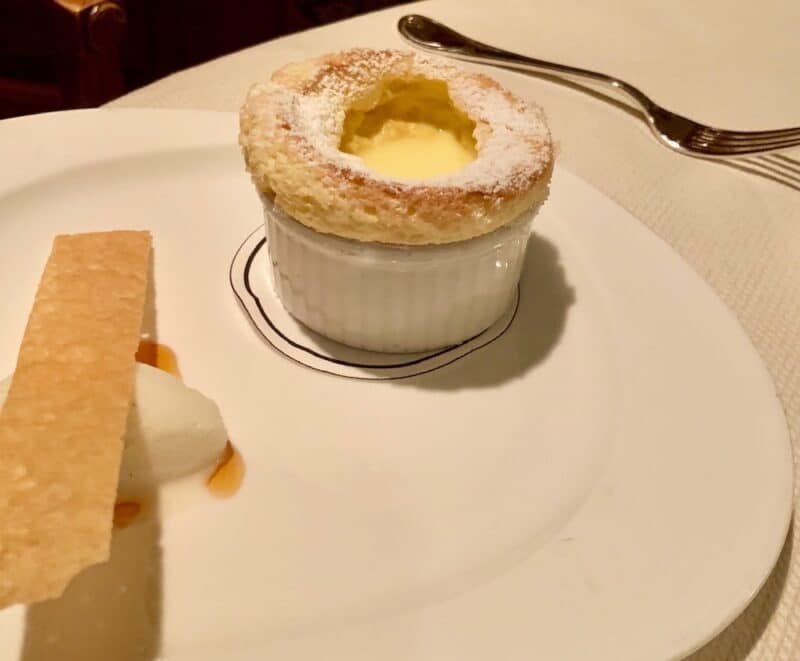 You'll see the lovely wine pairings (optional – though not optional for us!) listed on the menu above with the dish each glass accompanies. It looks like a lot – it is a lot – but we found the pours to be fairly small. It allows you to taste and enjoy everything, and of course there is no rushing at all through this experience anyway. The highlight wine for me was the Jayson Pahlmeyer Bordeaux Blend (Napa 2016). Deep red and super silky, I was ready for it after a few tastes of white – and of course it matched beautiful with the Wagyu beef. And of course, a glass of Sauternes with dessert was magic – in this case, La Fleur D'Or Sauternes.
Last but not least, after several leisurely hours of amazing food and service, ladies are presented with a red rose to take 'home'…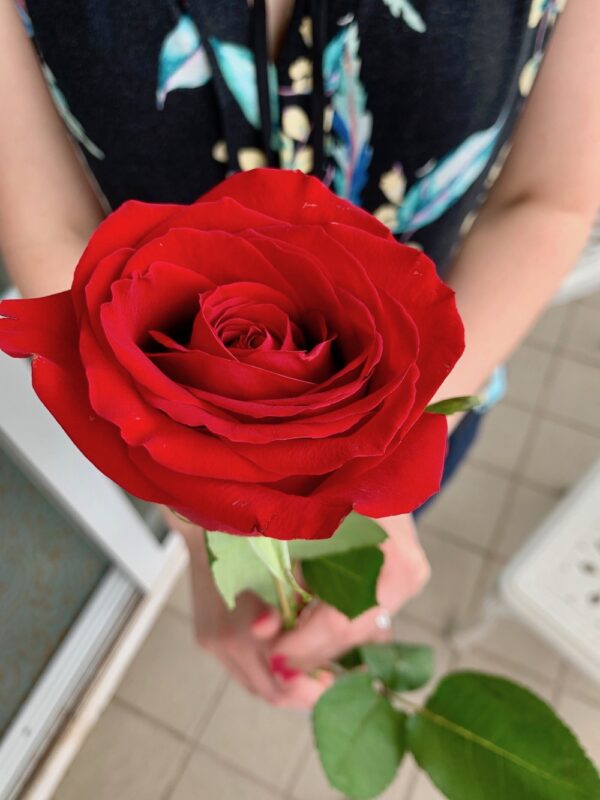 …makes it hard to believe one was on a rollercoaster a few hours before…
To make reservations or for more information about Walt Disney World's Victoria and Albet's Restaurant, go to Disney's online reservations or call (407) WDW-DVNA (939-3862).