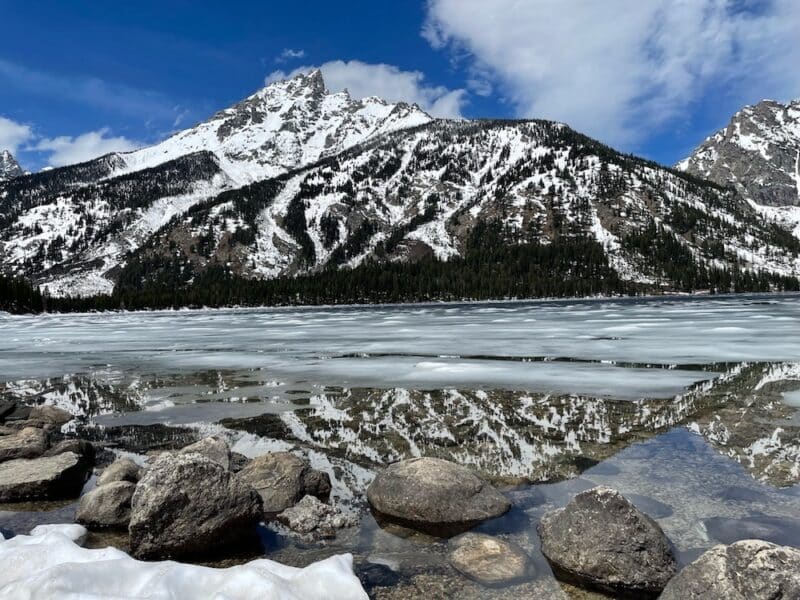 We hit the open road last May to explore several National Parks of the United States. Our journey included an exploration of Yellowstone (WY, MT, ID) and Theodore Roosevelt Parks(ND), as well as the absolutely stunning Grand Teton National Park (WY) pictured above and throughout. This park offered breathtaking vistas blending open fields and mountain ranges, vast lakes and river valleys, and a rich and intriguing history.
Friendly and welcoming Jackson, Wyoming – located a mere 5 miles from the town – became our home base for a few nights. We stayed at The Cloudveil hotel (by Marriott) – new, gorgeously designed and appointed, and conveniently located from the park and other amenities. We were a short ~10 minute drive to Grand Teton and everything it offered. In town, the hotel is located in the heart of Jackson, adjacent to its town square, with plenty of restaurants, shopping and lovely walks to enjoy.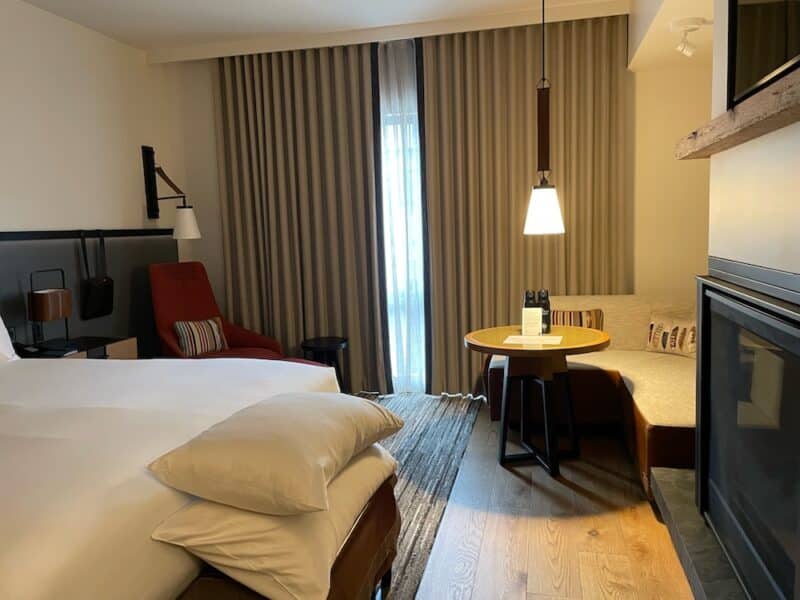 We chose The Cloudveil mainly for its proximity to Grand Teton, but staying there was a luxury unto itself. Our king room was comfortable and quiet, with welcoming reading and sitting nooks as well as a gas fireplace. The decor has an understated, contemporary sensibility. Though luxurious, the aesthetic of the rooms and throughout the hotel is aptly described with words like "raw", "natural" or "Western" with an upscale touch – calm, contemporary and relaxing spaces all around.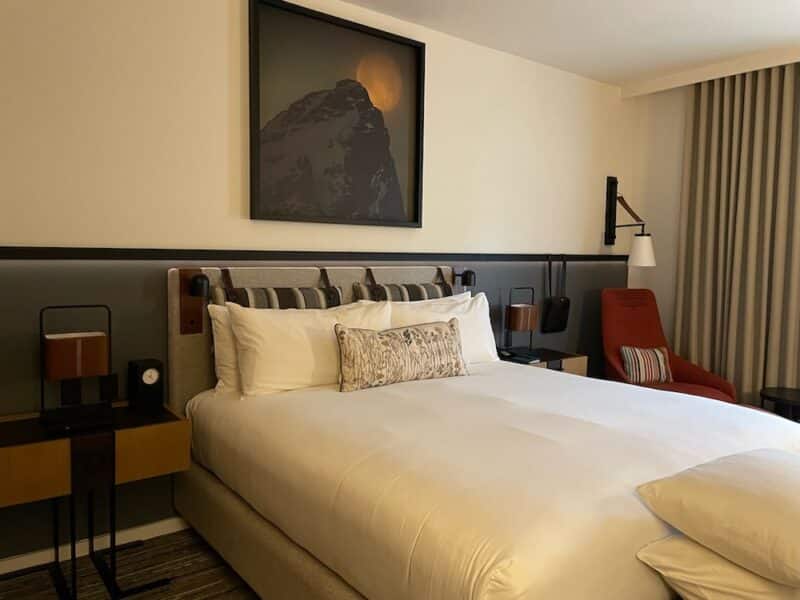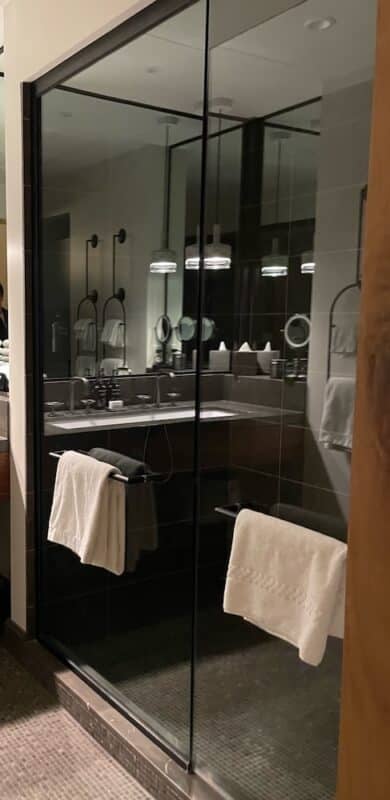 The bathroom was spacious, with a beautiful tiled shower. After stopping at a a few more 'serviceable' hotels on our road trip, the Cloudveil was a place to truly unwind and enjoy some luxury.
Other thoughtful touches around the hotel include a snack-and-water station where you can fill up water bottles with filtered water, prepare yourself a mug of hot tea or hot chocolate, pack up a bag of trail mix to take along to the park, and fetch yourself bags of ice. The lobby is spacious with lots of nooks to relax, as well as tables set up for chatting or pulling out a laptop and getting some work done.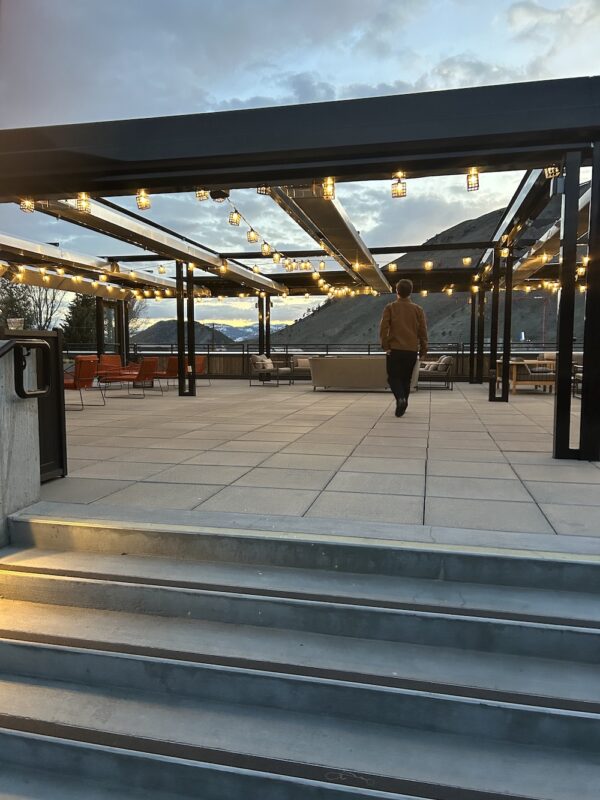 The top floor of the hotel opens onto a spacious patio overlooking the town, complete with comfortable sofas and gas fire pits.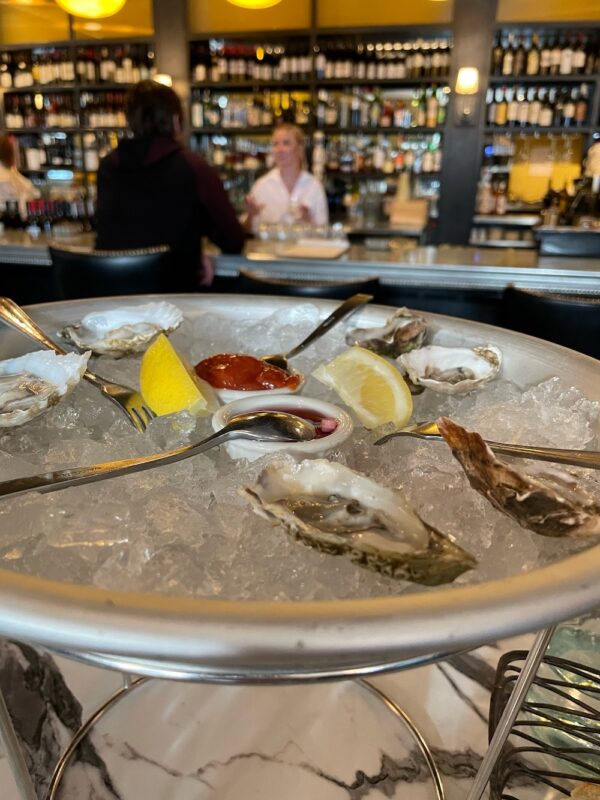 The hotel houses The Bistro, a restaurant open for breakfast, lunch and dinner – a great place to grab your morning coffee, and a lively spot for drinks and appetizers at the end of the day. We stopped in for a quick drink and ended up staying for dinner when we checked out the appealing bistro-style dinner menu and wine list. Great atmosphere, too.
You're a short walk from other nice dining and drink options, too. We greatly enjoyed Bin 22, a lively tapas restaurant and bar set within a wine boutique. We also had a good (if busy/noisy) meal at nearby Local Restaurant and Bar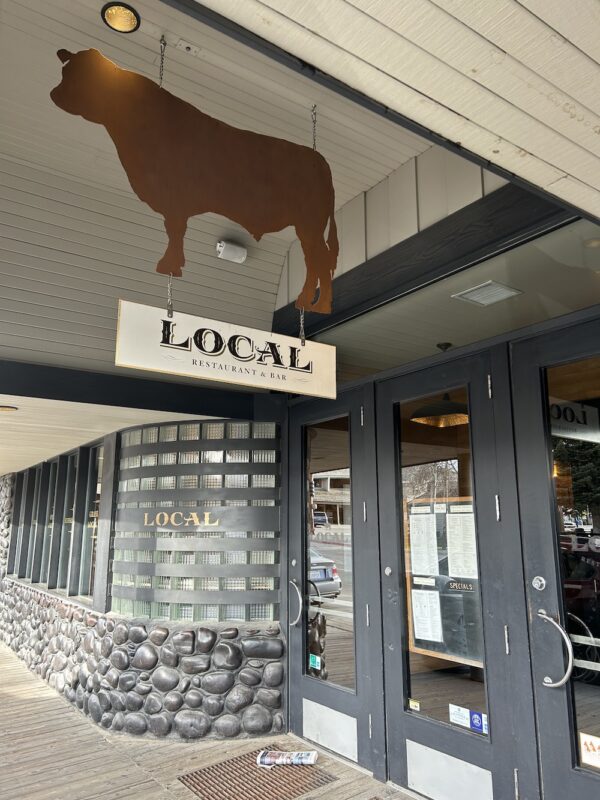 Shopping – from a range of souvenir stops to art shops, outdoor gear stores to finer clothing boutiques – is also right outside the Cloudveil's door. Coffee shops, bakeries and bars abound as well, including the famous and lively Million Dollar Cowboy Bar.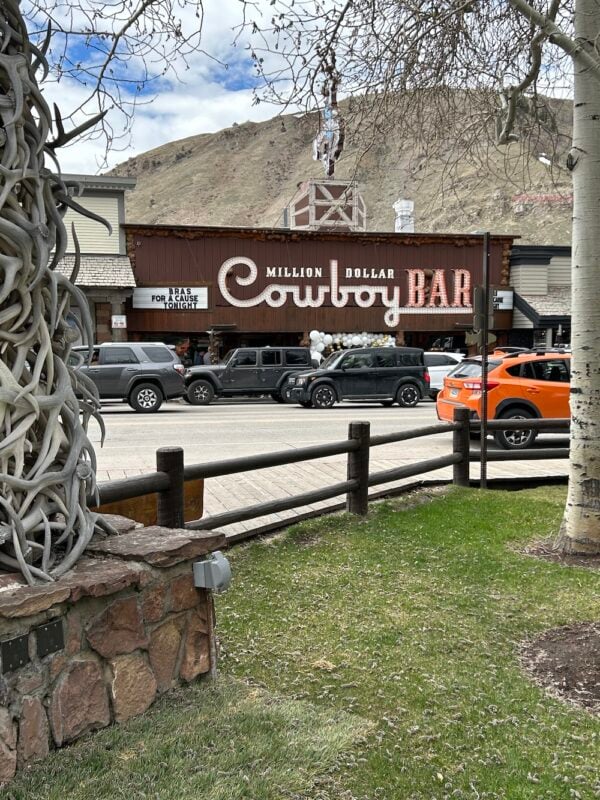 We enjoyed our stay in Jackson with its easy-going mood, and found plenty to do just by walking out The Cloudveil's front doors. But truly, it was the incredible vistas, hikes, and sites of Grand Teton – The Cloudveil's 'backyard' – that take this luxurious hotel to another level. Highly recommended!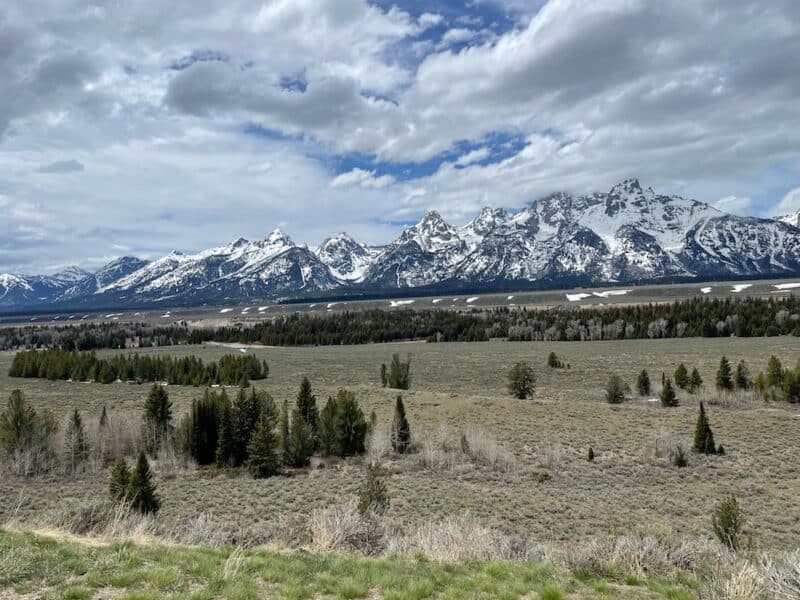 The Cloudveil Hotel is located at 112 Center Street, Jackson, WY 83001. For reservations or more information, call 307-699-6100.