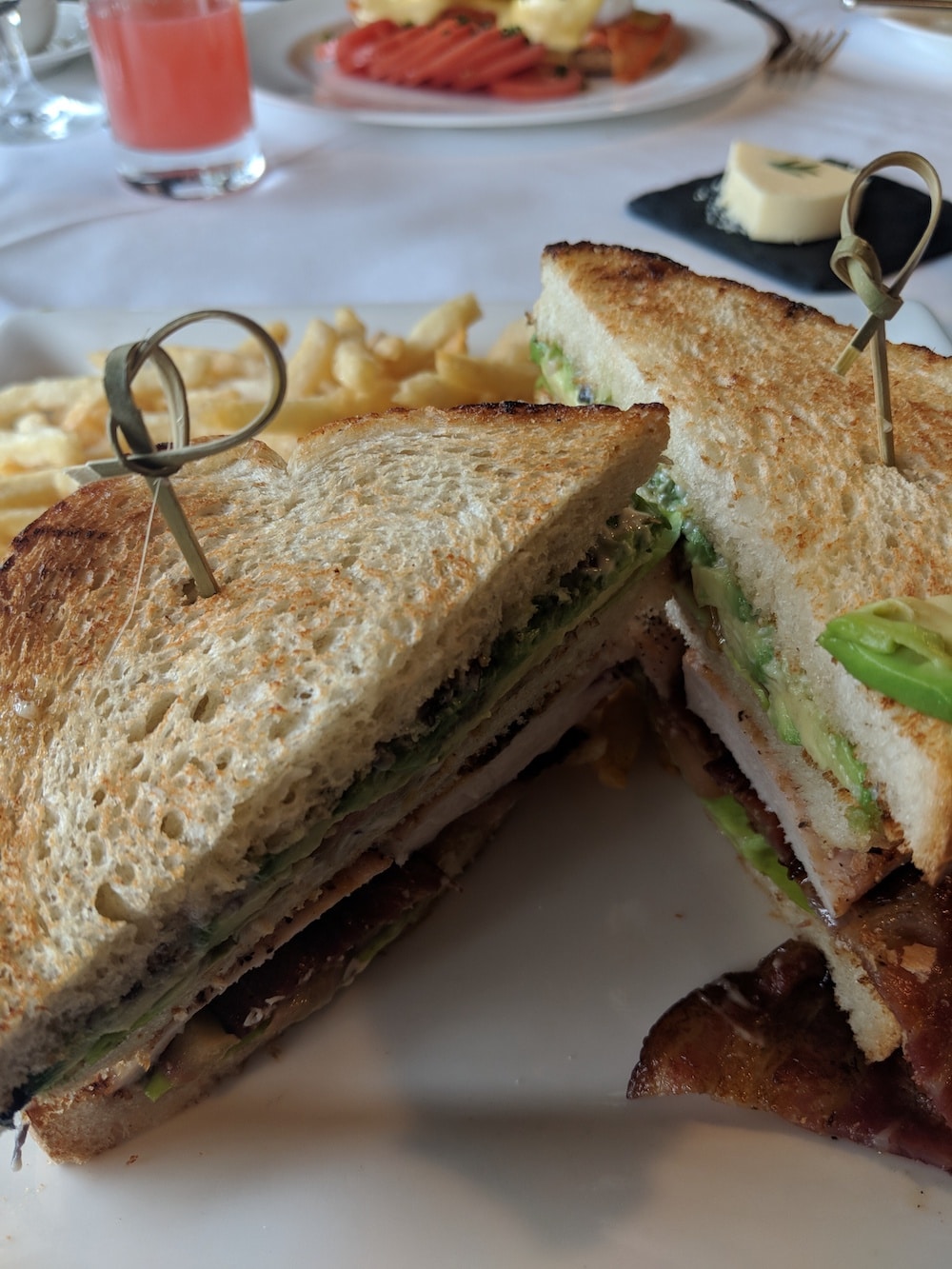 When it's time for lunch (or a late breakfast/brunch meal), and you want something quiet, leisurely, and just a bit more refined than something 'grab-and-go', the Post Hotel Dining Room is a great choice. (A handy tip for those seeking lunch before noon: breakfast and brunch is also served here, from 7am-11am — the restaurant is truly closed at 11 for a half an hour before reopening for lunch.)
The menu may look short on the page, but there's a surprising variety of choices – something for everyone and every taste.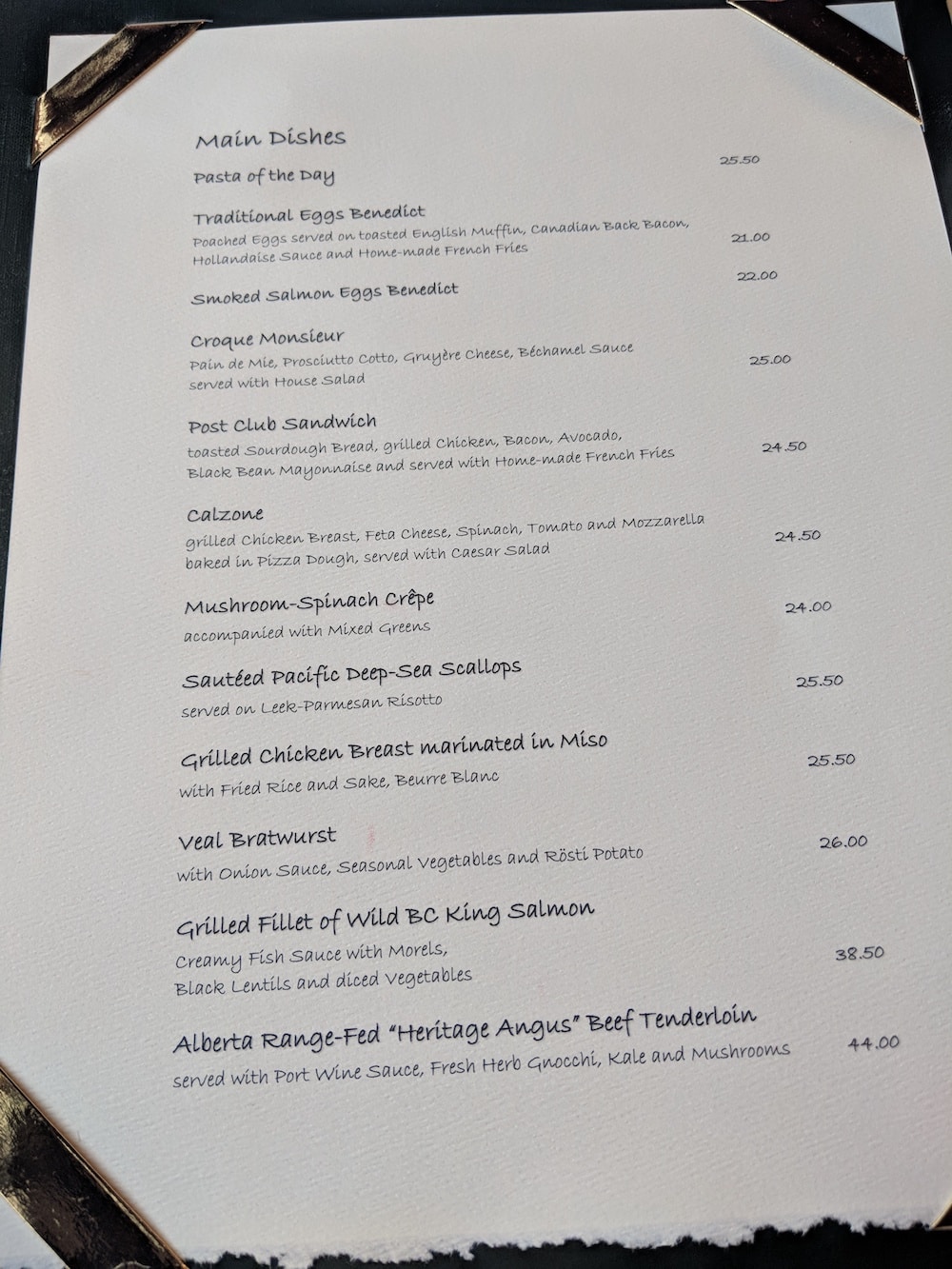 The Post's take on the club sandwich is quite wonderful. Especially good is the rich, creamy slather of avocado and black bean mayonnaise between the layers of sour dough bread (pictured above.)
Smoked Salmon Eggs Benedict is that perfect bridge between breakfast-brunch-lunch. They do a lovely job, with a beautiful Hollandaise, and delectably thin slices of smoked salmon. Yum!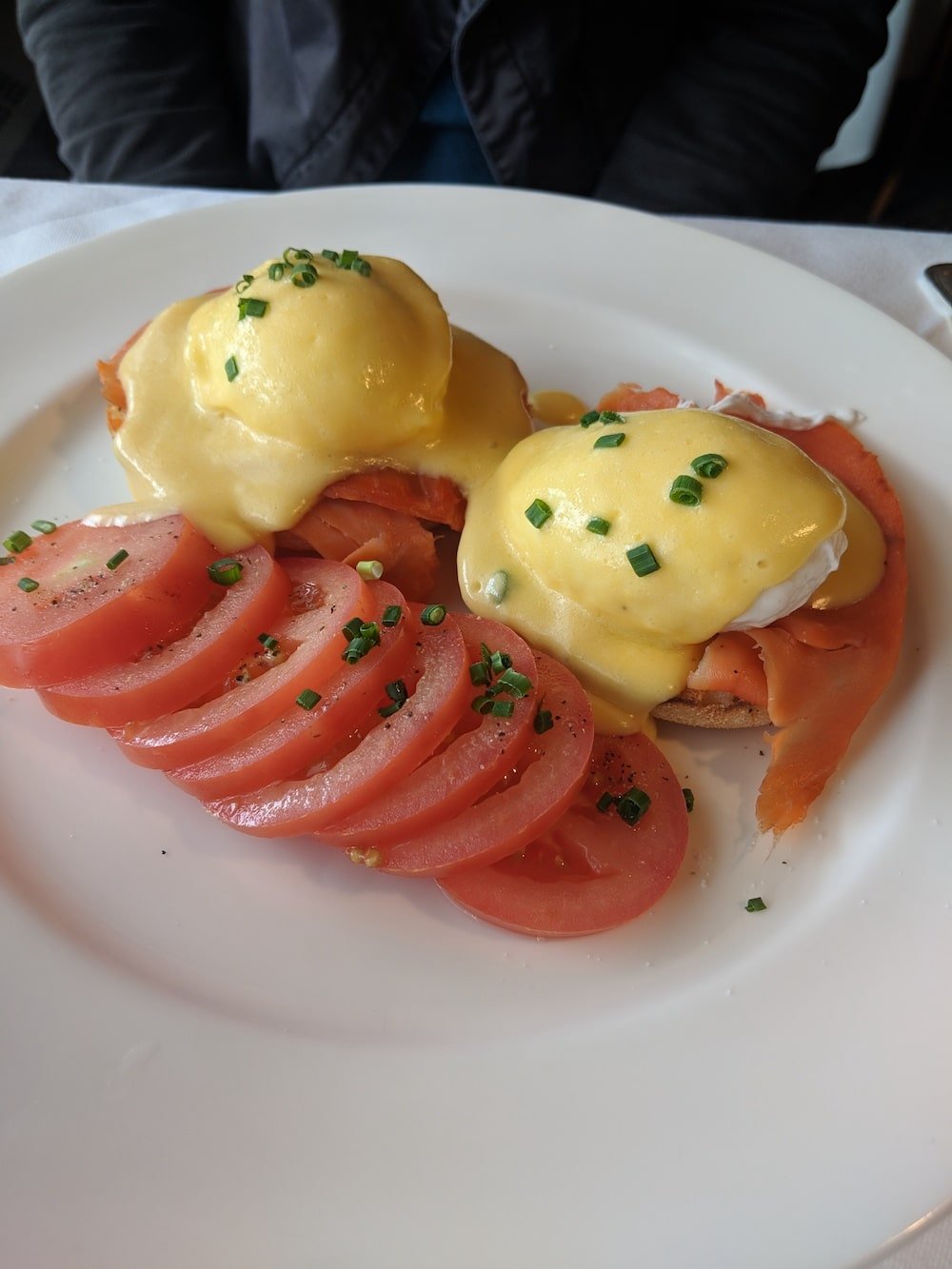 On another day, the burger with Swiss cheese and mushrooms was hearty and satisfying. Swapped out the fries for a tasty Caesar salad…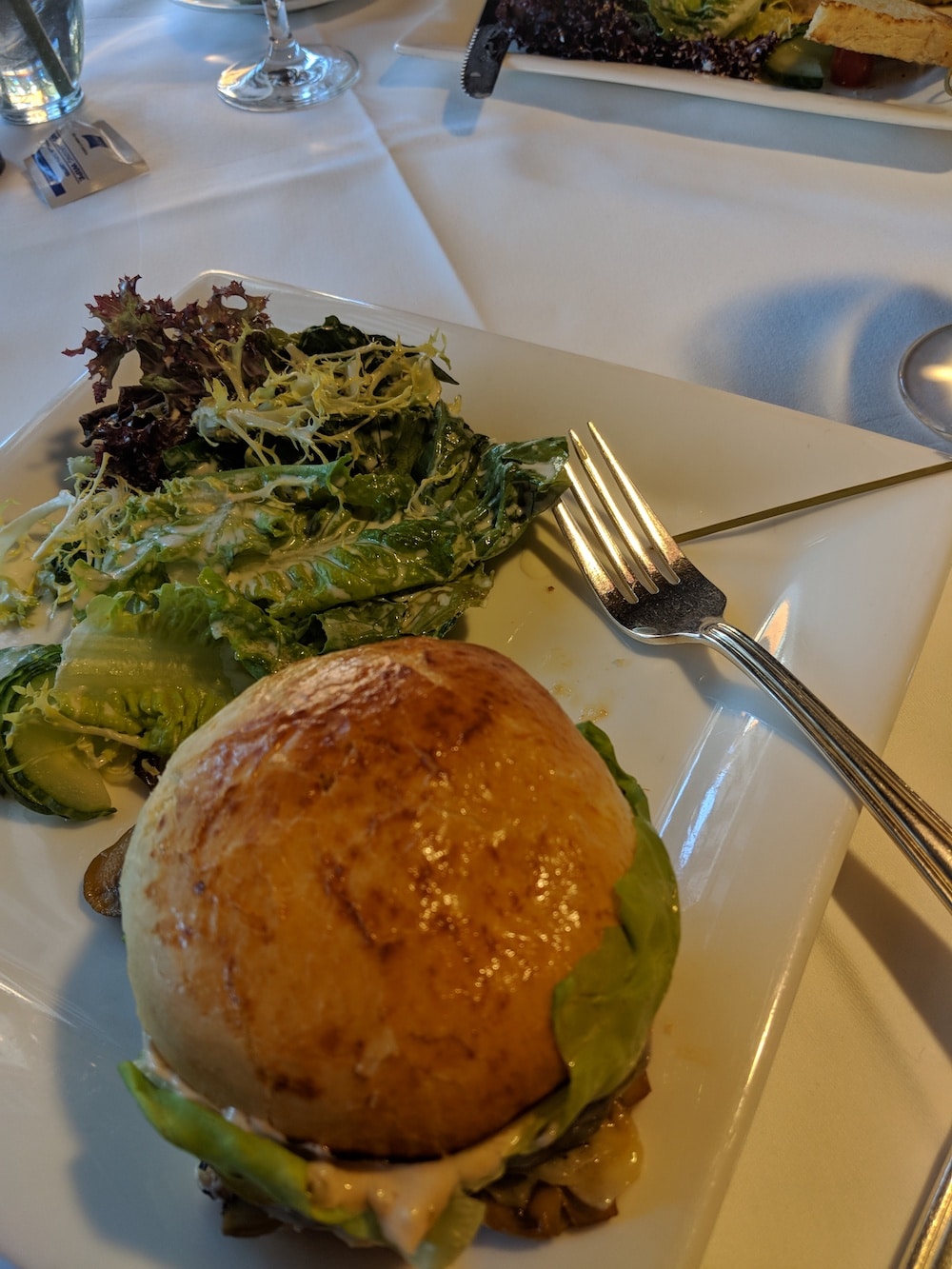 Other lunch selections include a chicken breast calzone, mushroom-spinach crepe dish, and on to dinner-style entrees like fillet of salmon, and beef tenderloin with gnocchi. Of course, there's always access to the Post's stellar wine list, so lunch can be as special as you want to make it depending on plans for the rest of the day…
If you're looking for a more casual atmosphere, try the Post Hotel's Outpost Pub, with not surprisingly, more pub-like fare — burgers, sandwiches, quesadillas and pizzas. While we haven't personally dined there, it looks great and is sure to make for a hearty, satisfying lunch before heading up to the lake or wherever else your time in the Rockies takes you.
For more information, visit and to view dining menus, visit www.posthotel.com