We went looking for a satisfying Saturday brunch option, and found it at Friedman's in Times Square. Located in the Hotel Edison, it's a bright, cheerful, friendly place with a very diverse menu – potstickers, burgers, shwarma, classic egg breakfast, reubens, and tuna melts. It had very good service, great coffee – and a surprisingly short wait without a reservation, at least for our party of two (around 1pm).
As mentioned, there were a lot of different directions to go in in terms of meal choices. Glancing around us, everything certainly looked scrumptions and diners were enjoying with gusto. But, we were in the mood for more traditional breakfast/brunch fare.
So, for him, there was "Eggs with Style" complete with potato hash, toast and a choice of breakfast meat ($16). It was hot and pretty and yummy: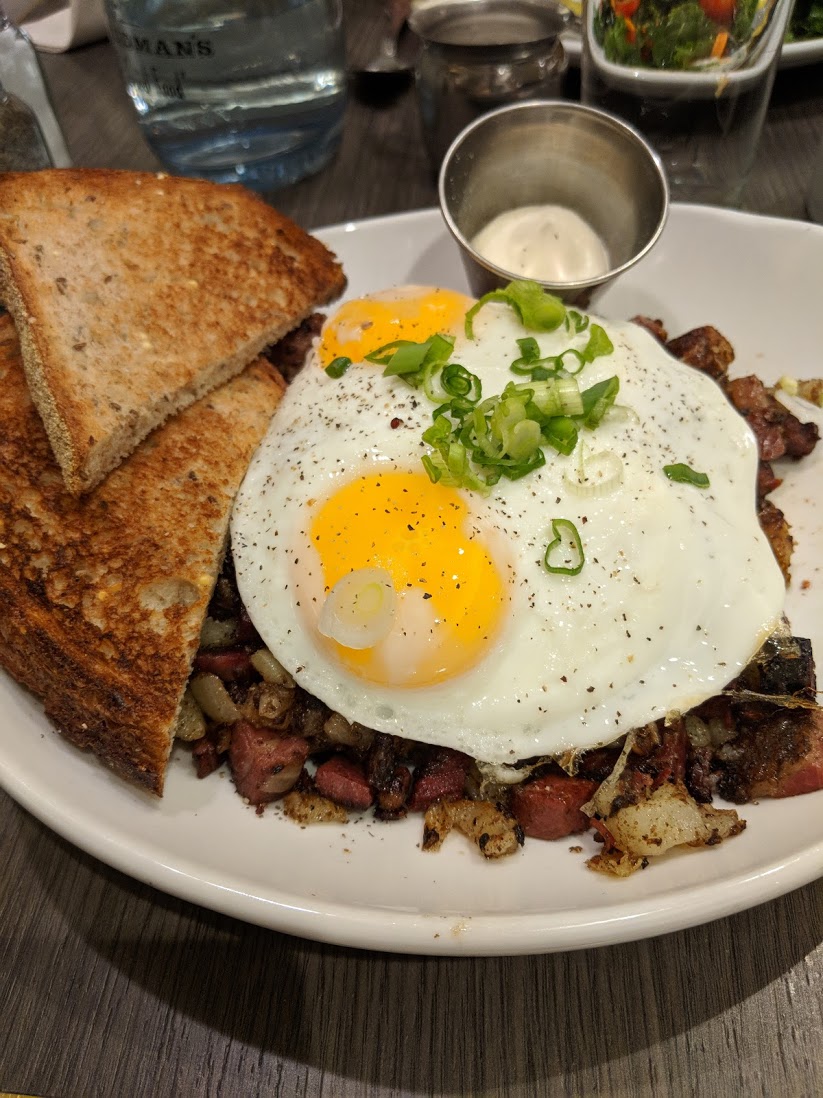 I went with the "Nova Benny" ($18), Friedman's take on Eggs Benedict. With smoked salmon, a golden crisp potato pancake, and perfectly poached eggs it started my day right. I really enjoyed the kale side salad dressed with a bright vinaigrette – it went very well with everything, and balanced out the rich Hollandaise sauce.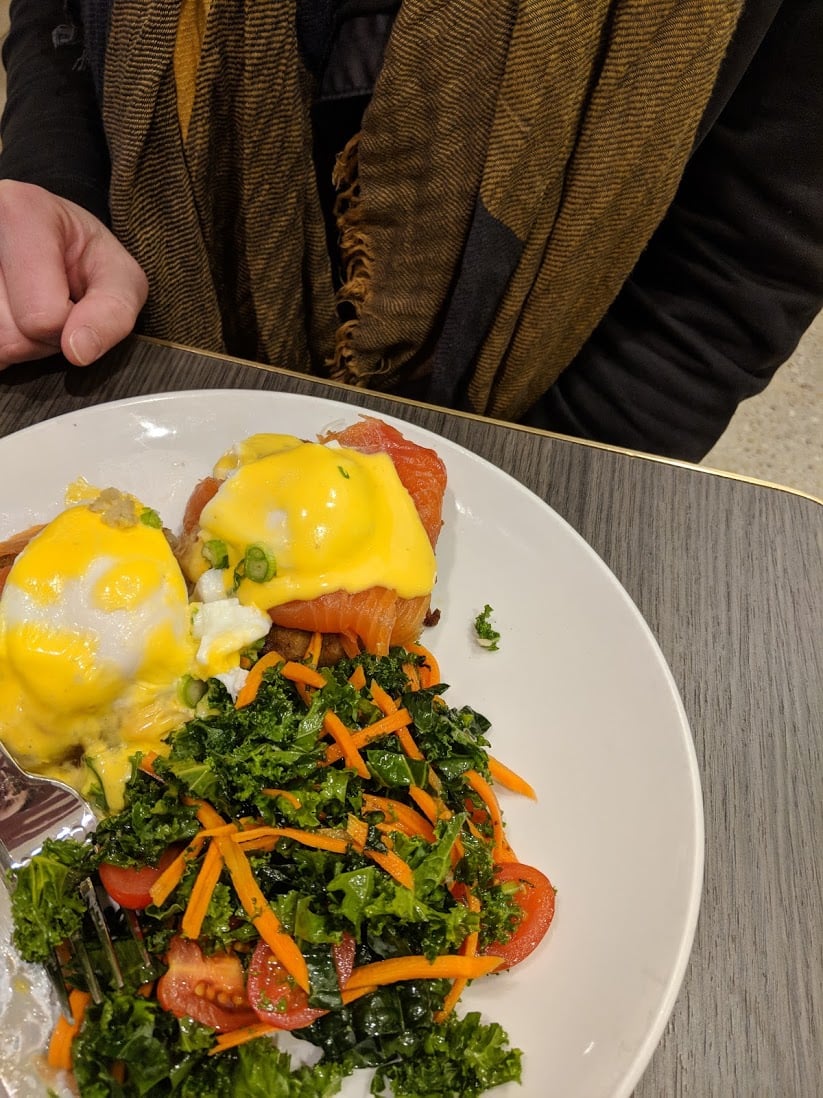 All around a very pleasant experience and welcoming to couples, groups of friends and young families alike. Check it out if you want to brunch in Times Square.
Friedman's is located in Times Square at 228 W 47th St, New York, NY (located in the Hotel Edison).
Visit www.friedmansrestaurant.com for menu and other New York locations.