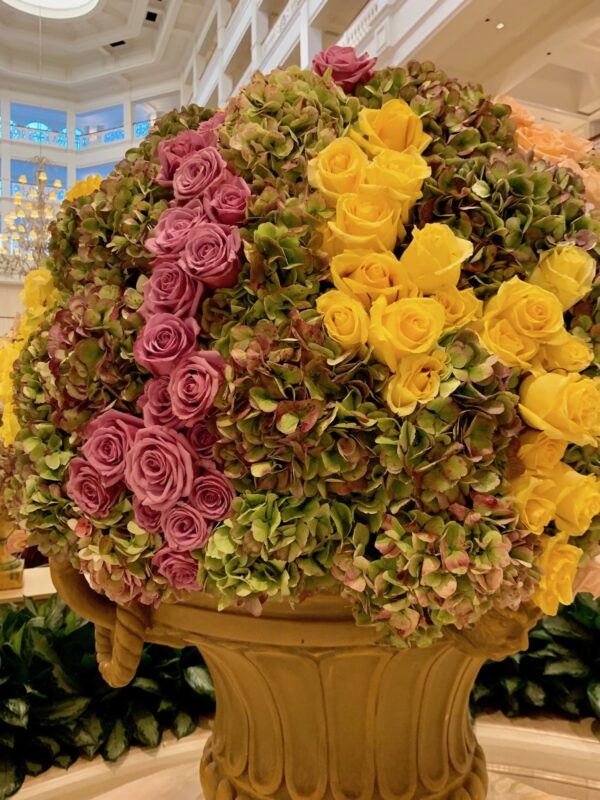 If you're a couple and you've chosen Walt Disney World for your vacation destination, you've probably already embraced the prospect of big crowds, long lines, and a family-focused vibe. And that's good because you won't ever entirely avoid these things, even armed with all the best tips for jumping ride queues and finding little pockets of quiet(er) in the park.
Incidentally, this article is not about queue-jumping or scheduling your rides to beat the crowds. These resources exist and we'd encourage you to seek them out. What we'd like to instead is give you a few concrete things to do while at Disney that will help you to still feel like a couple on vacation, and not two overgrown eight-year-olds (at least, not the whole time). This is possible by making a few tweaks to your Disney day — and your Disney mindset.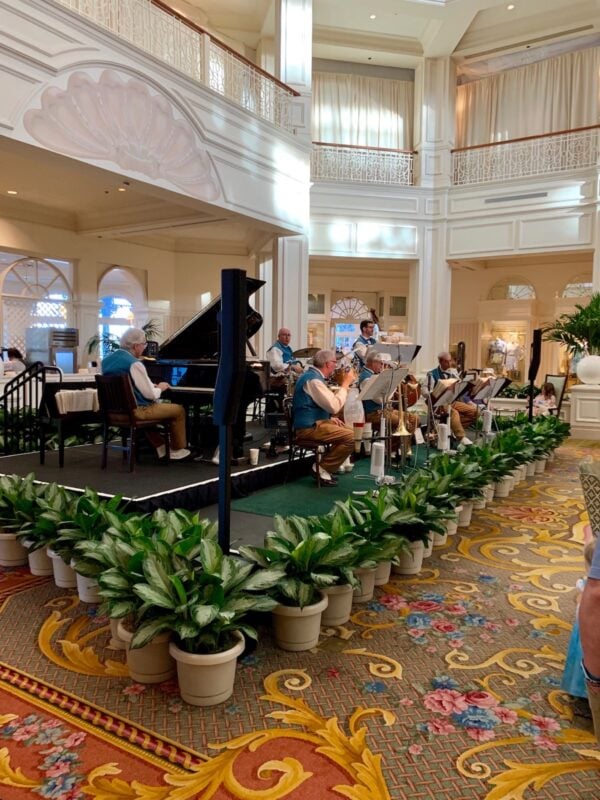 Tip #1: Bliss out at a deluxe Disney resort.
This is obviously not a tip for saving money, but it may help to save you some sanity. If you're going to travel all the way to Walt Disney World and are planning to stay on the premises (highly recommended), consider booking a room at one of their several deluxe resorts. You'll enjoy spacious and lovely grounds, decor that's 'still Disney' – but more restrained than the bright, fantastical stuff at the theme parks – and a greater selection of upscale places to eat and drink when you're not at the park. In other words, you have a place to truly escape the roller coasters, character greetings, and stroller dodging of the day (and be ready for more the next day!)
We recently stayed at Disney's Grand Floridian Resort and Spa. In addition to it being lovely all around, I appreciated the perk of the short stroll from my room to Senses, the resort's on-site luxury spa at. I had one of the best massage appointments (ever), ending with a complimentary glass of wine. (Yes, there is more to Disney than Mickey and Space Mountain.)
Other deluxe resort advantages: booking a room on a concierge floor is often an option at the upscale hotels; that can mean perks like continental breakfast, hot pre-dinner appetizers, and wine/aperitifs for a night cap.
Tip #2: At a theme park? Linger over lunch.

Instead of go, go, go from the moment you arrive at a theme park, plan to linger over lunch. Sure, you can wolf down your fifth hot dog of the week and press on. But there are lots of table service dining options – many even licensed – where you can enjoy being waited on and take things a little slower (ideally while sipping a restorative beverage).
As with all Walt Disney World table-service restaurants, be sure to book well in advance (yes, even for lunch). It takes a little pre-trip planning, but your body and brain will thank you after a morning packed with rides and stimulation. Consider doing this daily as a mini 'couples retreat' in the middle of your day.
Disney's EPCOT theme park has lots of interesting table service dining options. On our recent trip, we enjoyed a lovely, leisurely British pub lunch on the patio of the United Kingdom Pavillion's Rose and Crown Dining Room. On our 'Magic Kingdom' day we lunched at the elegant The Plaza Restaurant, enjoying its very tasty fare. (The Plaza was exceptionally small, and even with a booking we waited a good 20 minutes – a reminder to always book ahead!!)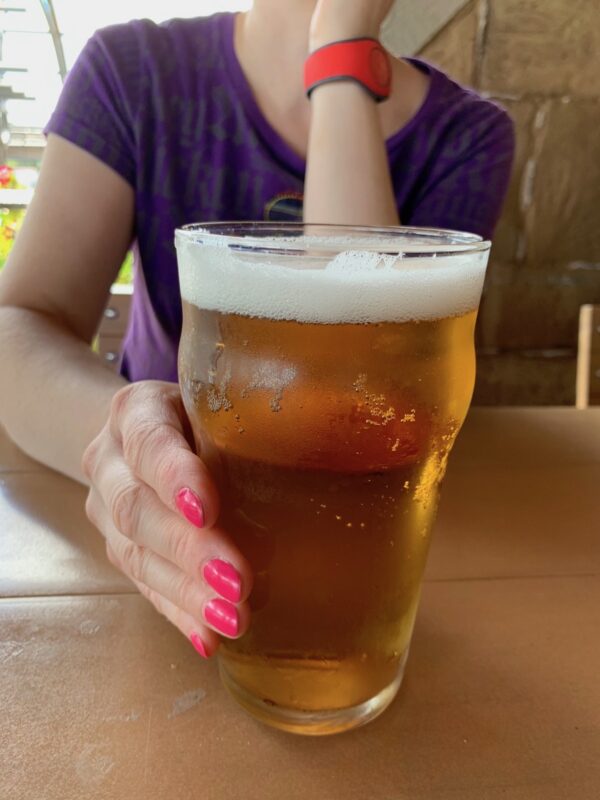 Tip #3: Call a cab or car ride service
Disney has terrific public transportation for guests staying on the premises. It's often a great option – and sometimes your only option – for navigating the massive Disney grounds. But it is also public transportation. That means dealing with preset bus, monorail and boat schedules. It also means fighting for space during heavy crowd times like park openings and closings. That can translate to hot, humid journeys while sandwiched between strollers, tired parents and kids. Just saying.
Suppose you're a couple staying at the Grand Floridian which is located near the Magic Kingdom. You have dinner reservations at Disney's Dolphin Resort, which borders on EPCOT – a decent journey. Rather than getting all fancied up only to have to figure out (and fight) the public options, deal with transferring and waiting around, why not order a ride? We used LYFT on a couple of occasions and were happy to pay the reasonable fare for the quick, direct and private ride to our dinner destinations. Worth it!
Tip #4: Think 'proximity' when booking your resort.
This is a variation on Tip #1 (i.e., stay at a deluxe resort). It also has the advantage of lessening your need to exercise Tip #3 (booking cabs and rides to get around):
When choosing your deluxe resort, take into the account the park you'll be at most often, and the location of the restaurants where you've made the most reservations. The resort that is closest to the most of these things is your winner. You can flip this and do it the other way — let your resort choice dictate your 'main park' and the bulk of your dining options. Either way, the more these things are connected, the less time you're going to be worrying about making connections.
We chose the Grand Floridian because: a) it's one stop away from Magic Kingdom, the park we knew we'd be visiting more than the rest, and b) we knew we wanted to dine at three Grand Floridian restaurants: Citricos, Narcoossee's, and Victoria and Albert during our 7-night stay. All in all, it meant way less time travel fuss to and fro. We basically had to get dressed and go, and knew we'd arrive at MK or a dinner within 15 minutes.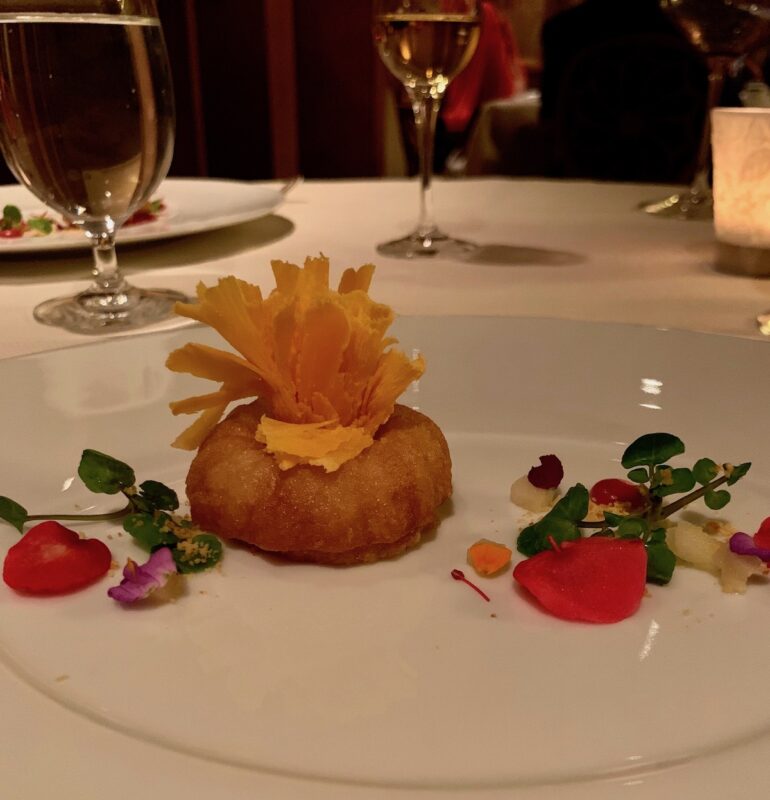 Having stayed at the Disney's Beach Club and Yacht Club luxury resorts in the past, I can also highly recommend either of these resort choices. Right on the doorstep of EPCOT (just a short walk away) and a quick boat ride or walk to Disney's Hollywood Studios, it makes sense to stay at Beach Club or Yacht Club if you're keen on these parks. There's also an impressive number of more upscale table service/finer dining options to choose from all within walking distance in the EPCOT/Disney's Boardwalk area.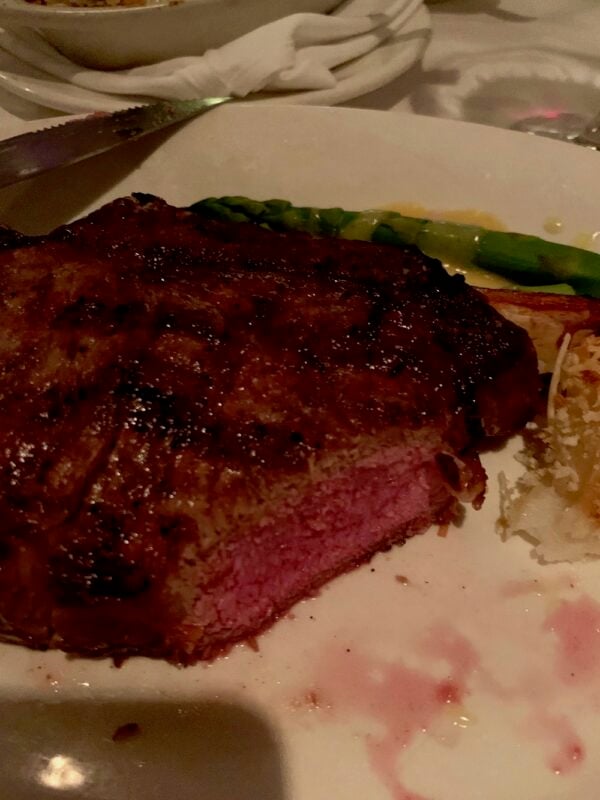 Tip #5: Embrace the fact that you won't do it all.
This is a tip we'd offer to anyone traveling to Disney – kids in tow or otherwise. There is just too much to do, see, hear, taste and experience at Walt Disney World to do it all, or even close to it all. If you try – even if you think you can try – you will run yourself ragged by day two at the latest. So, burst that bubble right now and you will be happier for it.
Instead, spend a morning at your park of choice and ride the attractions that intrigue you most. Linger over that lunch. Maybe do one last ride or two as you make your way back to your deluxe resort for a restful afternoon, then go somewhere great for dinner (maybe cab it or use LYFT). Maybe you're refreshed enough for fireworks or other evening show. If not, what's the harm in seeking out your resort's lounge and enjoying a night cap, just the two of you? A pretty good day, even if you only saw a fraction of Disney. (There's always next time, right?)