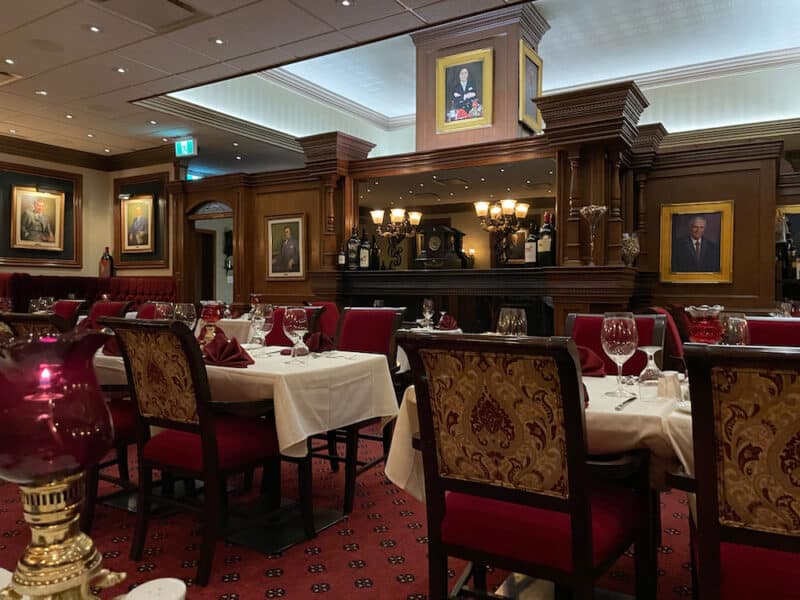 An elegant downtown Regina tradition going back over 40 years, The Diplomat Steakhouse was welcoming, comfortable, and delicious. Featuring Prime Aged Steaks (aged in-house), the expected steakhouse accompaniments, and much more – you're in for an enjoyable evening.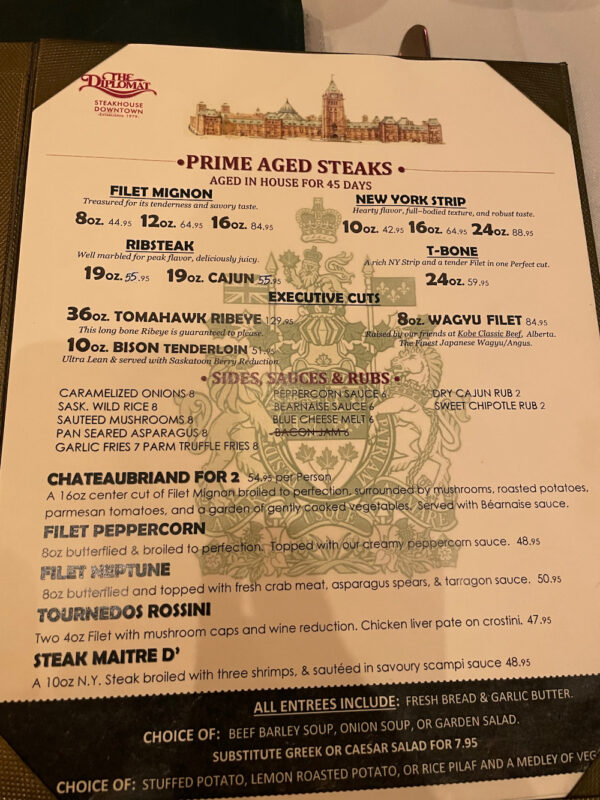 The steak menu is comprehensive, and that's what brought us here, but the offerings go beyond steak. Numerous chicken dishes, pastas, and a large seafood selection are also available. There's something for everyone, with plenty of Greek-cuisine inspired deliciousness.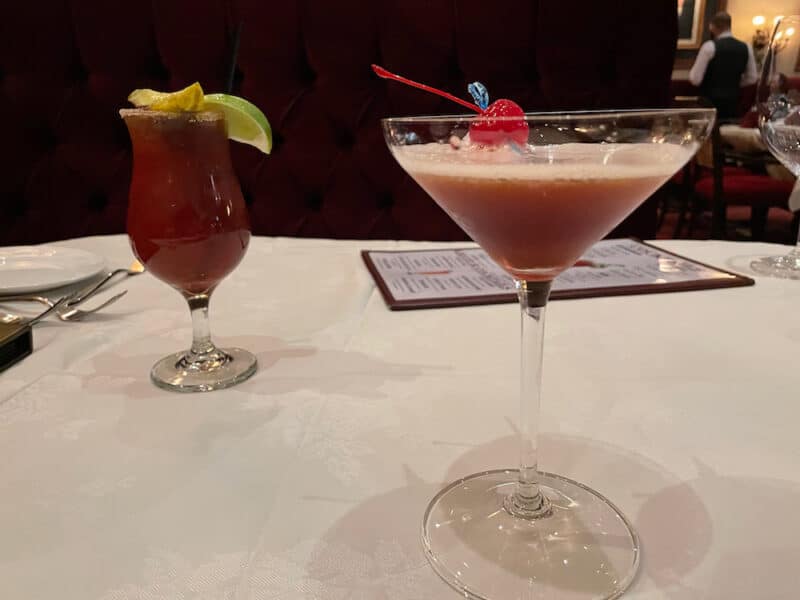 We began dinner by melting into our cozy plush red velvet booth and ordered very traditional cocktails – a Caesar and a Manhattan.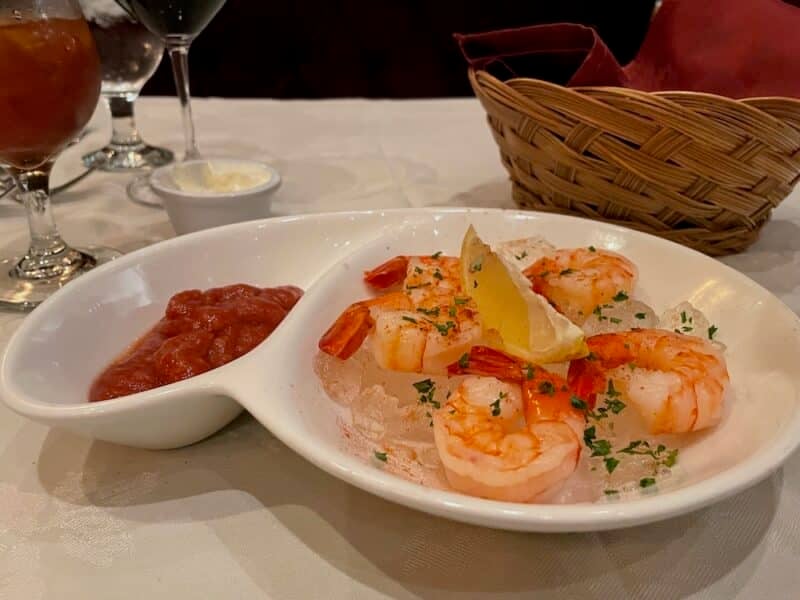 For a starter, and continuing with old school steakhouse tradition, we shared a shrimp cocktail. The shrimp was pleasingly plump and icy cold, with a balanced and tangy cocktail sauce – just as you'd hope.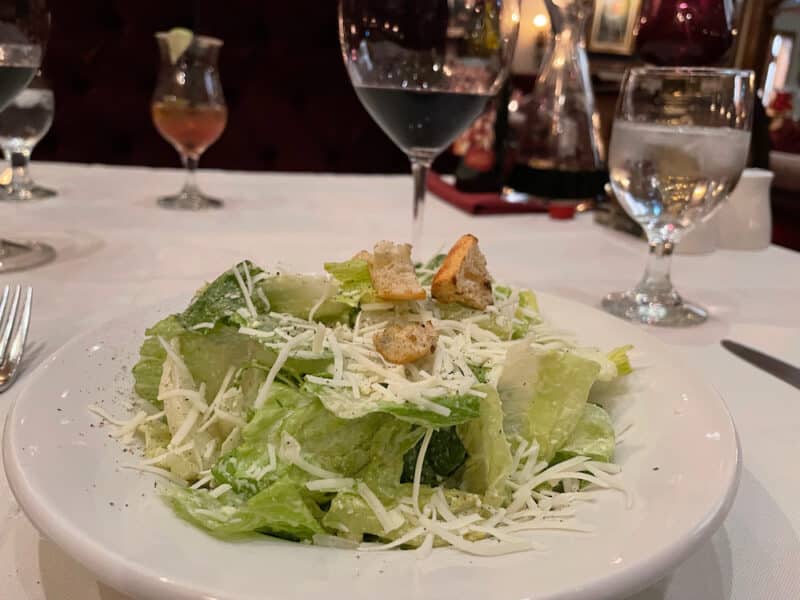 Caesar salad followed. Portions were generous without being overwhelming large. And this is as good of a spot as any to mention the impeccable service. The pacing of courses was perfect, and our server possessed the best blend of polite, friendly, and unobtrusive that we could hope for. That paired with the warm, familial welcome from the gracious host right upon our entrance made for a most comfortable evening.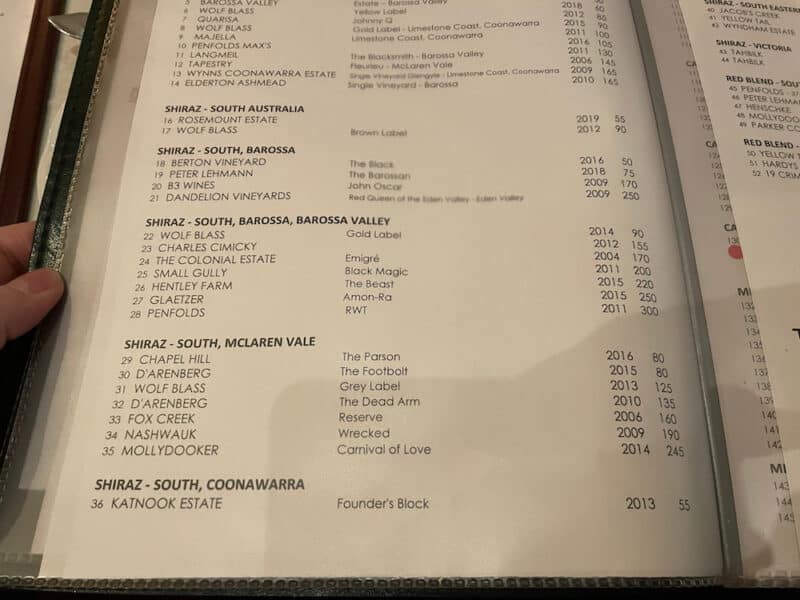 We found the large wine list to be very reasonably priced. We chose a big, bold shiraz, Mollydooker Carnival of Love (2014), one of our favourites. Beautifully decanted, it dressed up our table and was the ideal pairing with our steaks.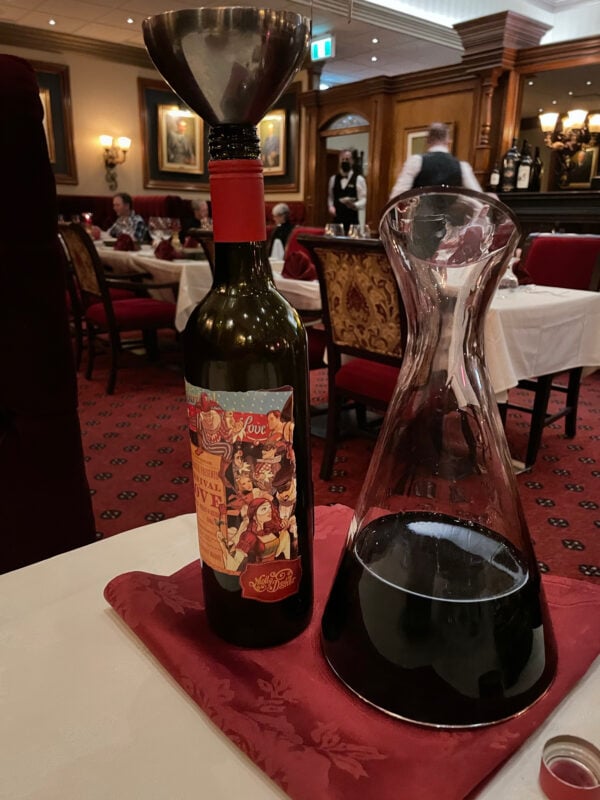 I myself ordered the 8oz. Filet Mignon (not pictured). For him – a 19oz. Rib Steak grilled to perfection. Both steaks were absolutely excellent. The Triple AAA Angus beef was rich and flavourful, benefitting from the aging done in-house. The medium rare preparation was exactly right. Fresh bread and garlic butter, soup or salad, choice of potato or rice and vegetables rounded out the meal.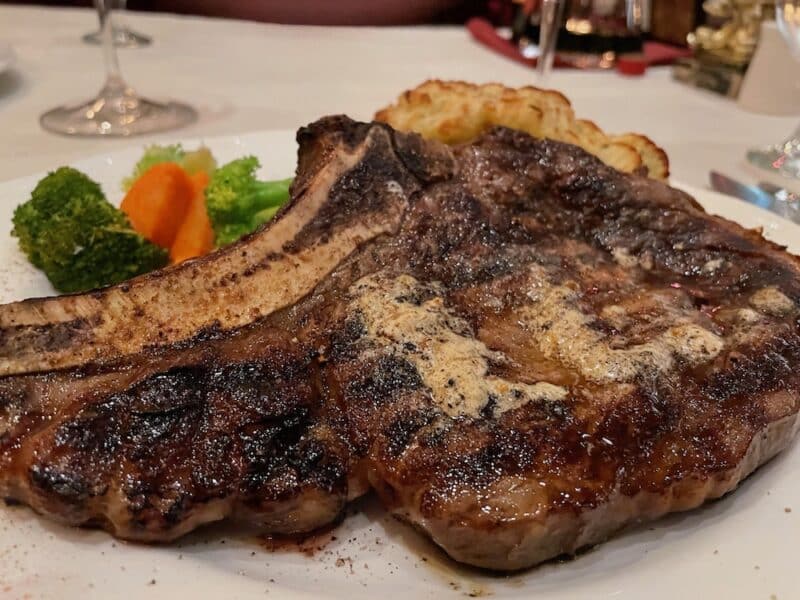 I must mention the unique decor. Besides the sumptuous materials and dark colours that give the restaurant a very traditional feeling, there are of course the oil portraits. On every corner, you'll find ornately framed paintings of Canadian Prime Ministers and other dignitaries. It's unique – it works! – and adds to the enduring charm of this historic restaurant.
You'll also note the jam-packed wall of signed celebrity photos near the entrance. Clearly The Diplomat is a beloved and much-recommended destination. And now, Small Barrels recommends it to you!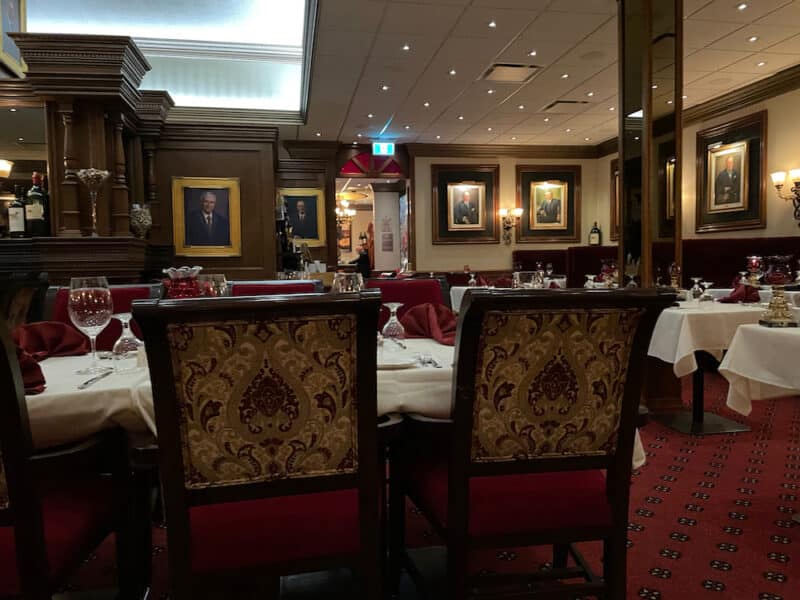 Visit www.the diplomat steakhouse.com or call 306-359-3366 for more information or to make reservations.