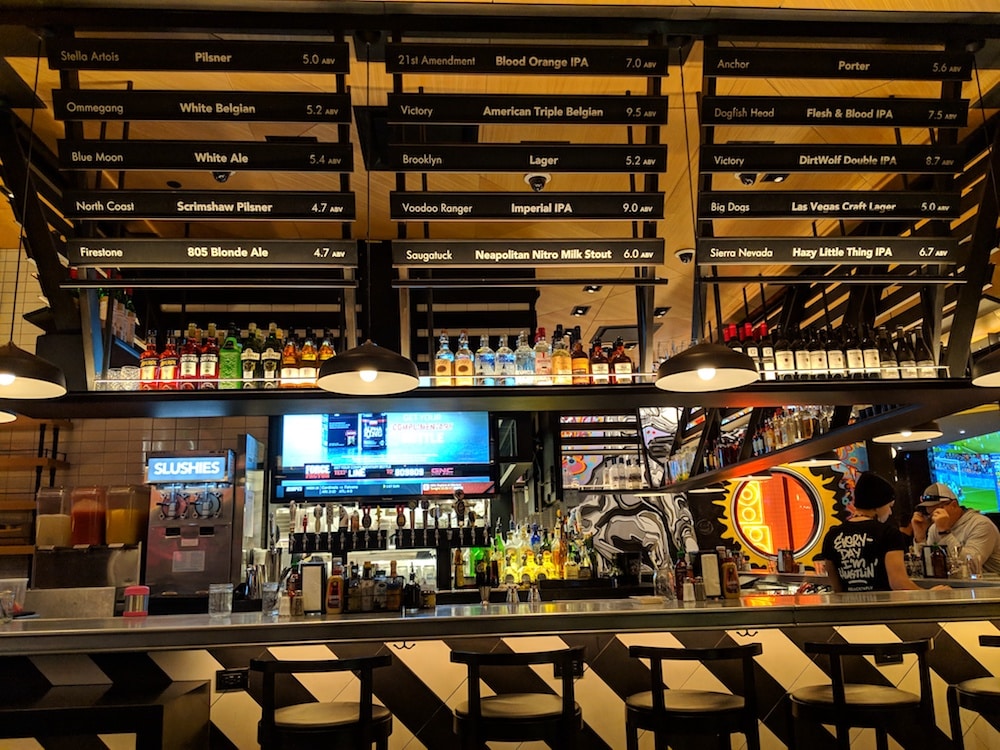 Craving caft beer, piled-high burgers, and monster milkshakes? Black Tap at the Venetian Hotel in Las Vegas has your back. This was our second Black Tap experience, the first being in Manhattan in a funkier, more hole-in-the-wall location. In Vegas, not surprisingly, you'll find a more spacious venue. As in New York, the restaurant has a laid back atmosphere, great service, and very generous portions. Extremely generous. Great spot for a casual burger lunch on the strip!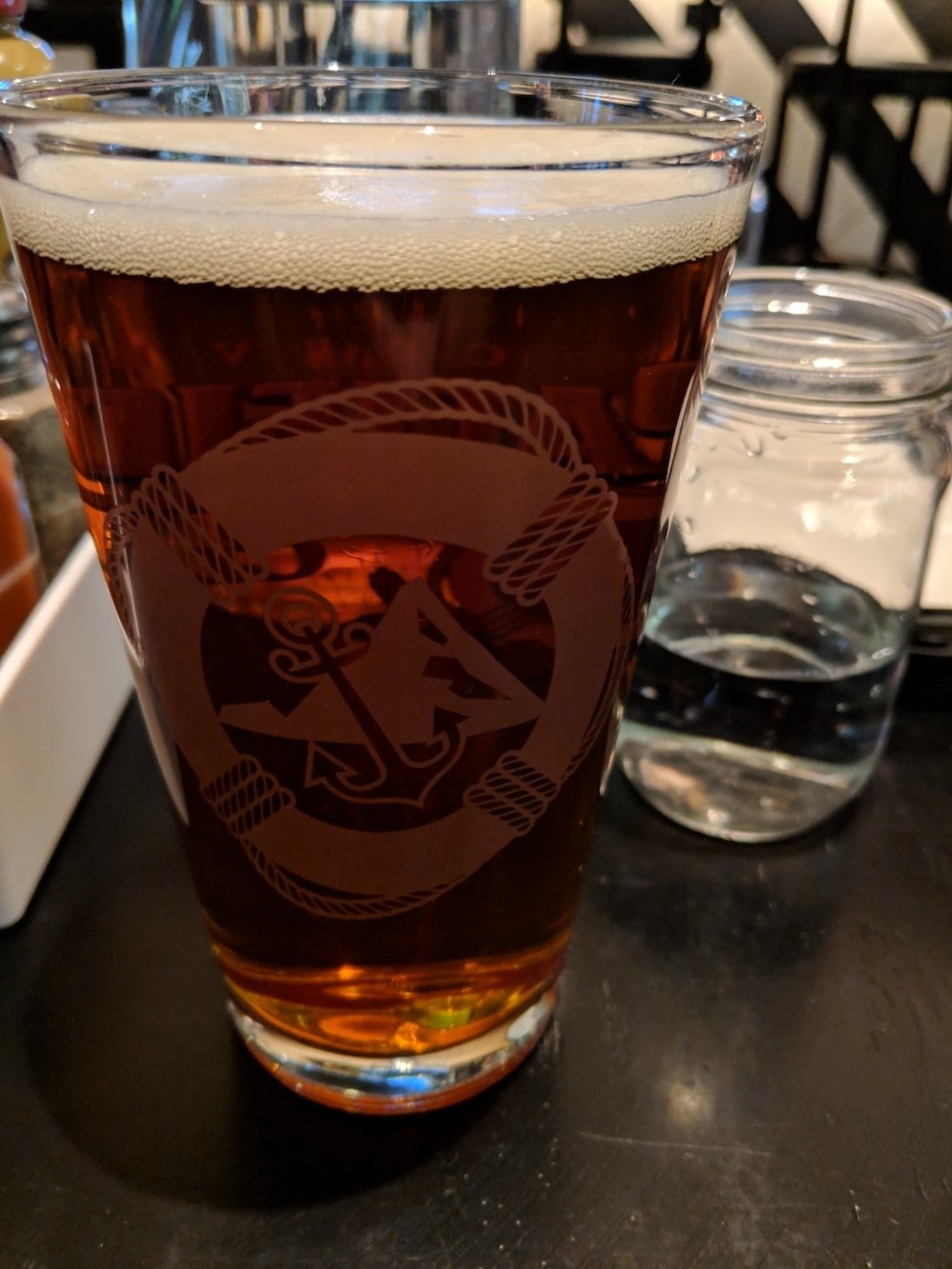 An excellent selection of craft beers on top and cocktails, too – so if you're just in the mood for a drink or a pint, this is good option. We dined inside, but outdoor seating overlooking the hotel's 'canal' would make a fine afternoon beverage break option.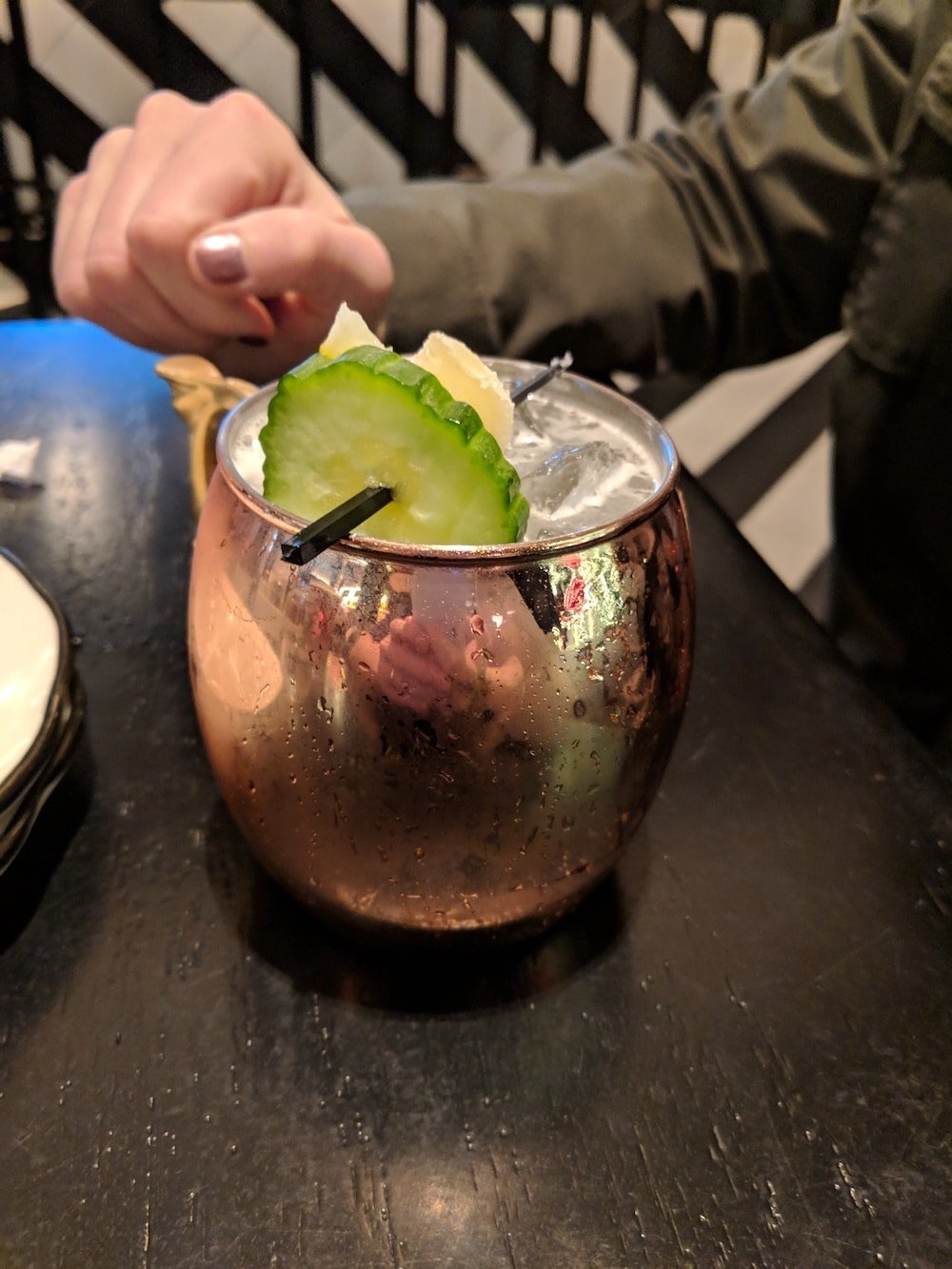 Burger are in the $15-22 (USD) range and are served with fries, which can be swapped out for salad, onion rings or sweet potato fries for an additional $2. Below is the delicious Chili Cheeseburger, topped with 'frizzled' onions and paired with an order of (massive) house-made onion rings. Other intriguing choices on the menu (for 'next times') include the The Truffle Burger with wagyu beef, gouda, black truffle mayo and a truffle vinaigrette and The Greg Norman, also with wagyu and blue cheese.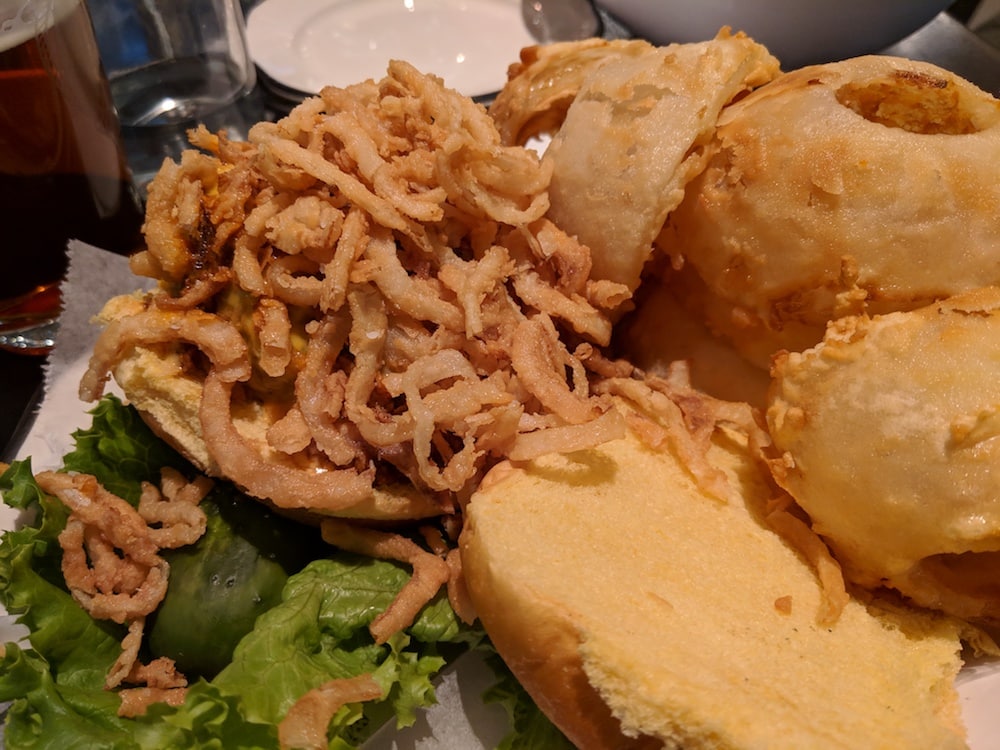 For a lower carb (but certainly not low-cal) option, there's a great selection of burger salads. I chose the Black Tap Burger Salad, basically an old-school deluxe undone bacon cheeseburger with a thousand island type dressing, and scrumptious pickled onions. Other burger/salad options include: a turkey burger, vegan burger (black bean patty), and even a falafel burger salad.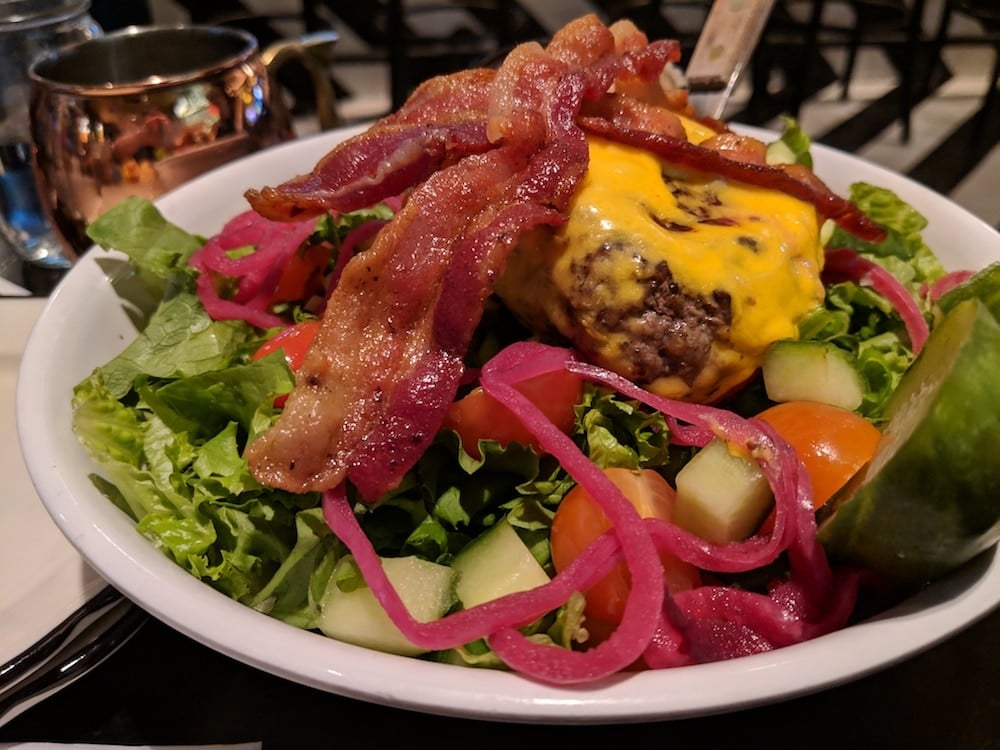 Black Tap Burger Salad
On to Black Tap's signature "CrazyShakes" (~$15-17) – basically hybrid shake-sundae-cakes-candy concoctions (on steroids). Below is the Cookie Shake made with vanilla ice cream, crumbled cookies, chocolate drizzle, and whipped cream…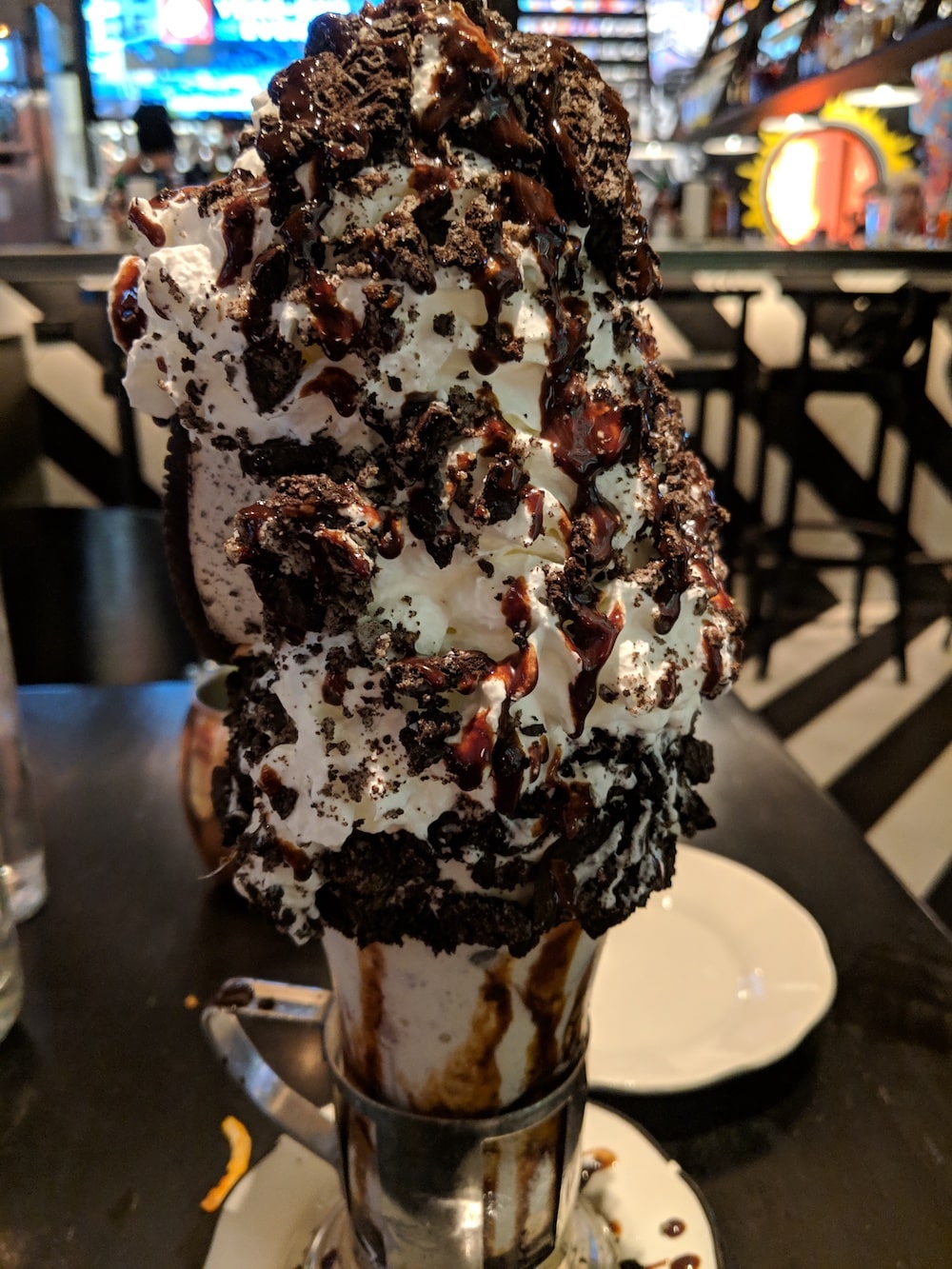 …oh — and note the whole ice cream sandwich stuck to the side of the shakes' topping.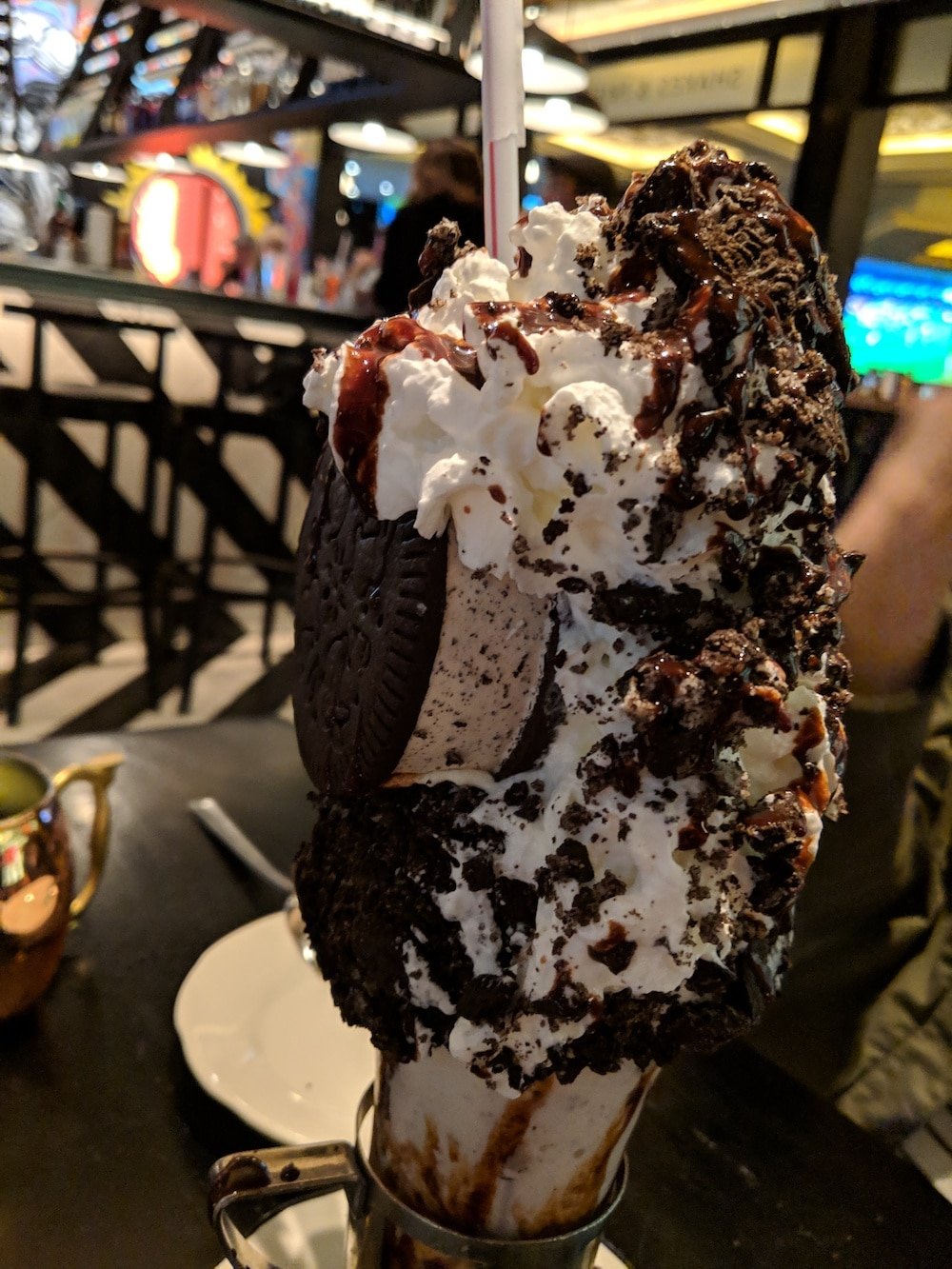 Guests from another table literally came over to snap a photo of this showstopper.
Other crazy/creative shake 'themes' include: Churro, Fruity Pebbles, Cake (slice of cake artfully included 'on' the shake) and more…
Black Tap is a smart addition to the Venetian – casual atmosphere, food with wide appeal — unfussy, good quality ingredients — and some over-the-top sweet treat options if you're in the mood.
For more information or to view the menu, visit www.venetian.com/restaurants