We've walked by Balkan Restaurant many times over the years while strolling up and down Banff Avenue. It's always looked inviting, and the menu seemed delicious, but for one reason or another, we've ended up elsewhere for a nosh (probably walking by a little too early or just too late for lunch). This time, we decided the climb the little flight of stairs and have a leisurely lunch here – and it was great!
First of all, you can't go wrong with the appealing Greek fare on the menu (here's a sliver):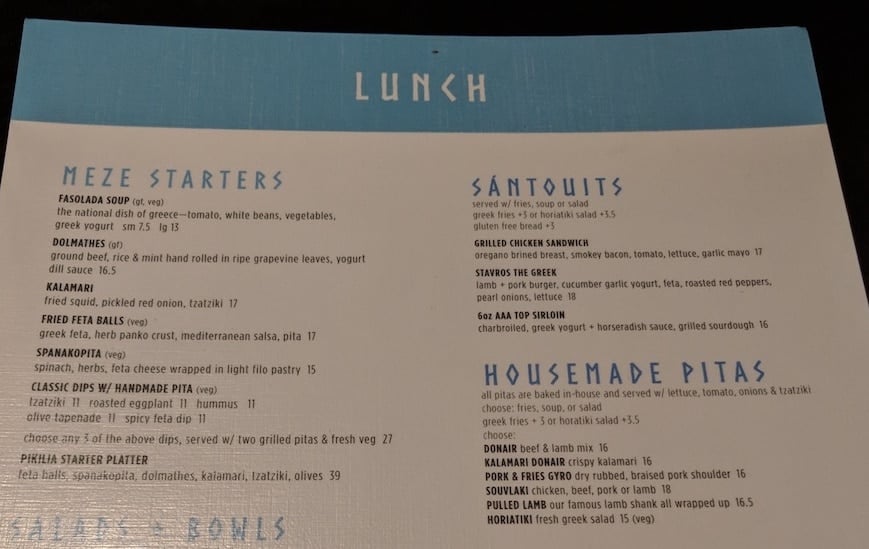 The interior is a lot more spacious than it might seem from the 'hole in the wall' positioning from the street.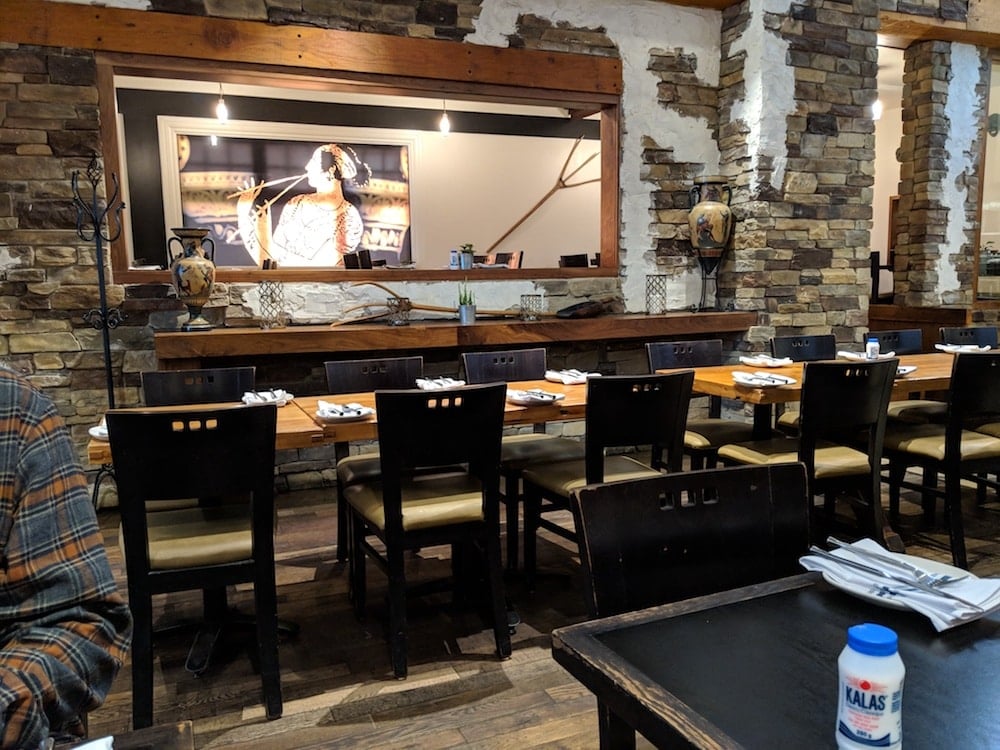 High ceilings and lots of natural light, too – much more room than I expected. With large tables for big families and groups, and distinct sections in the dining room, there's a lot more space than you'd think. Decor was fresh and interesting, too.
Granted, the height of the tourist season had ended, so the place wasn't exactly hopping (lots of space to breathe and spread out on a lazy Friday afternoon in early October). However, several large family groups were sitting near us,clearly residents of Banff with children enjoying a half day at school. This is obviously a favourite place for those who live around here — and with good cause.
As I mentioned above, the menu is very appealing, family friendly – and of course, 'feta' friendly ;). I mean, who doesn't love big cubes of briny feta cheese? We both had a greek salad (Horiatiki) for $17 – a heaping mound of luscious tomatoes, red onions, olives, cucumbers, peppers, and of course feta cheese and a lovely drizzle of extra virgin olive oil. We had it all topped with juicy morsels of marinated chicken for another $8. The salad did not make for an inexpensive meal, but it was a generous one. Probably could have happily split one between us.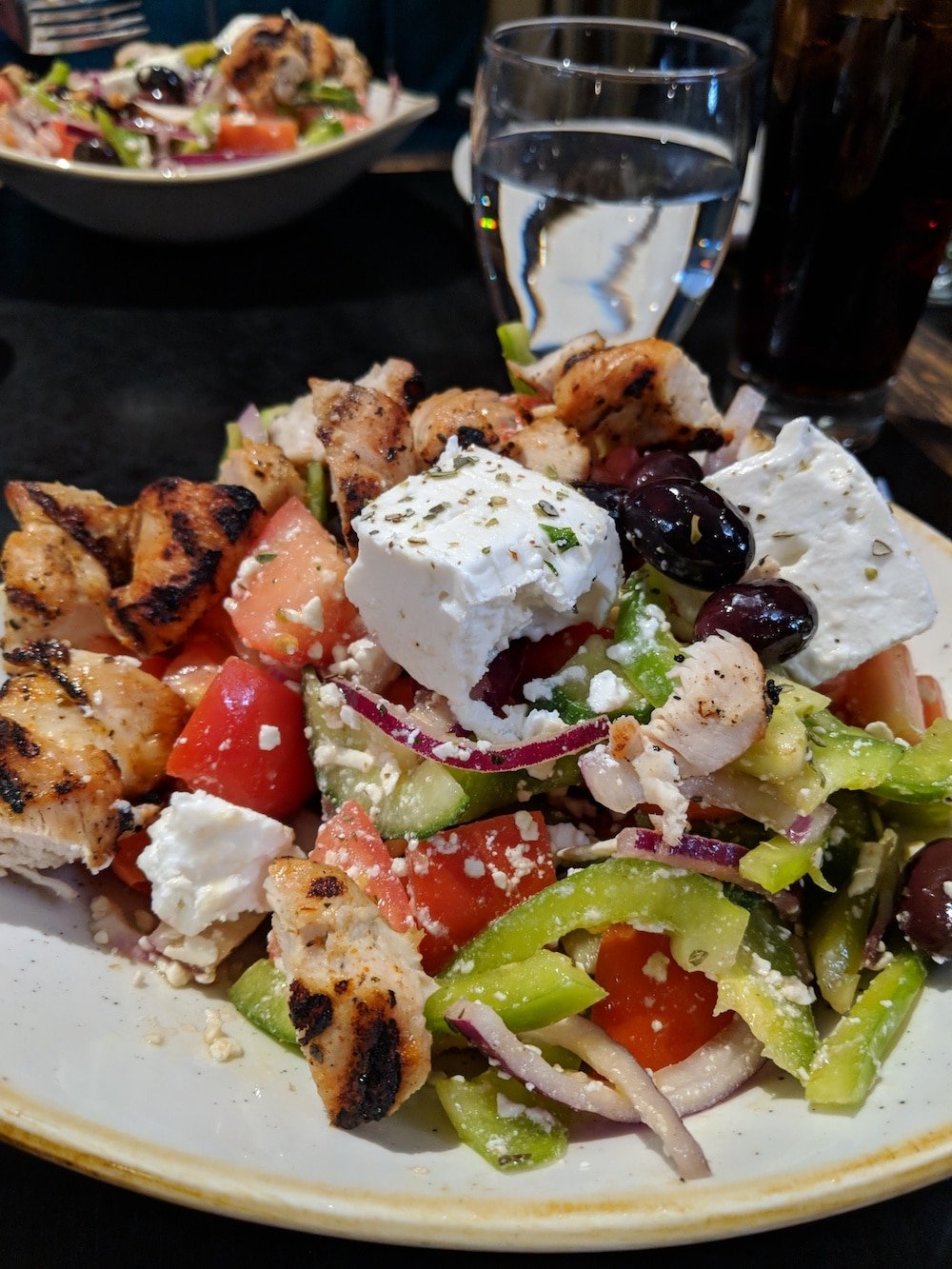 We would not hesitate to stop here again for lunch and you should, too. (I have my eye on the scrumptious looking Dolmathes…)
Visit Balkan Restaurant in Banff, Alberta at 120 Banff Avenue. For more information, visit the restaurant's website at www.banffbalkcan.ca or call (403) 762 3454.