A Christmas-time getaway in the majestic, snow-capped Canadian Rockies at Lake Louise is a particularly romantic way to celebrate the season. The landscape provides all the 'decoration' you need to set the mood, which is at once cozy, elegant, and awe-inspiring. The powder-topped mountains and frosted trees are surely bound to cue up the Christmas carols on your winter walk…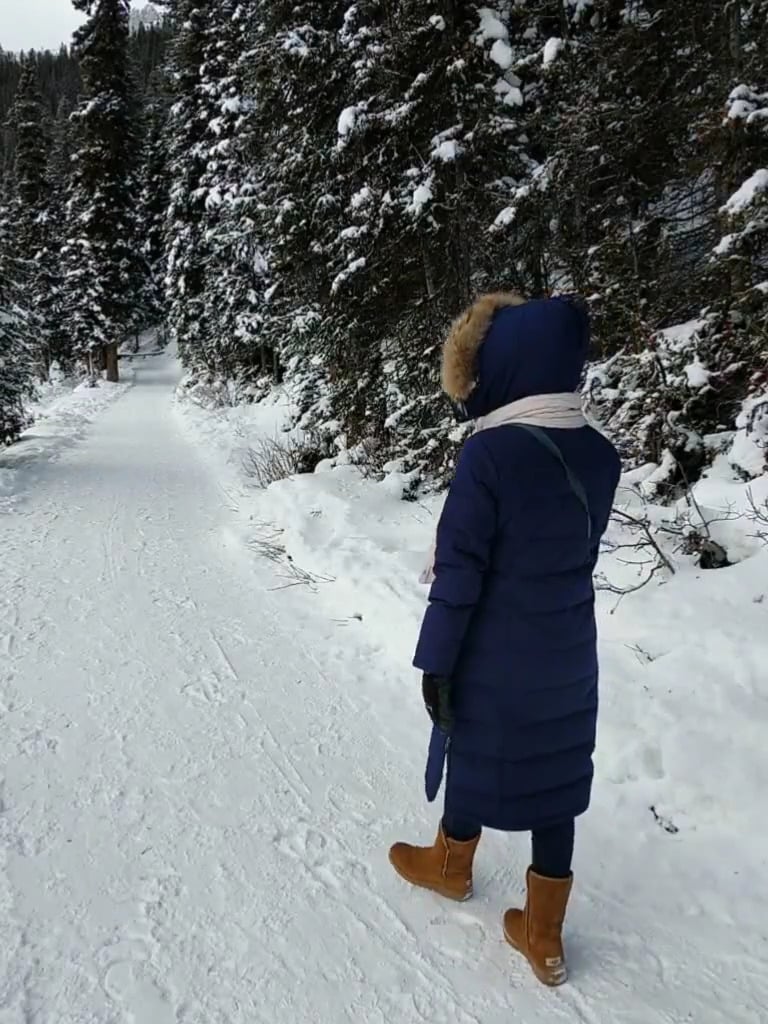 The iconic turquoise blue lake is frozen and covered in snow, but cleared enough to skate on — and even to play an impromptu game of hockey, Canadian-style.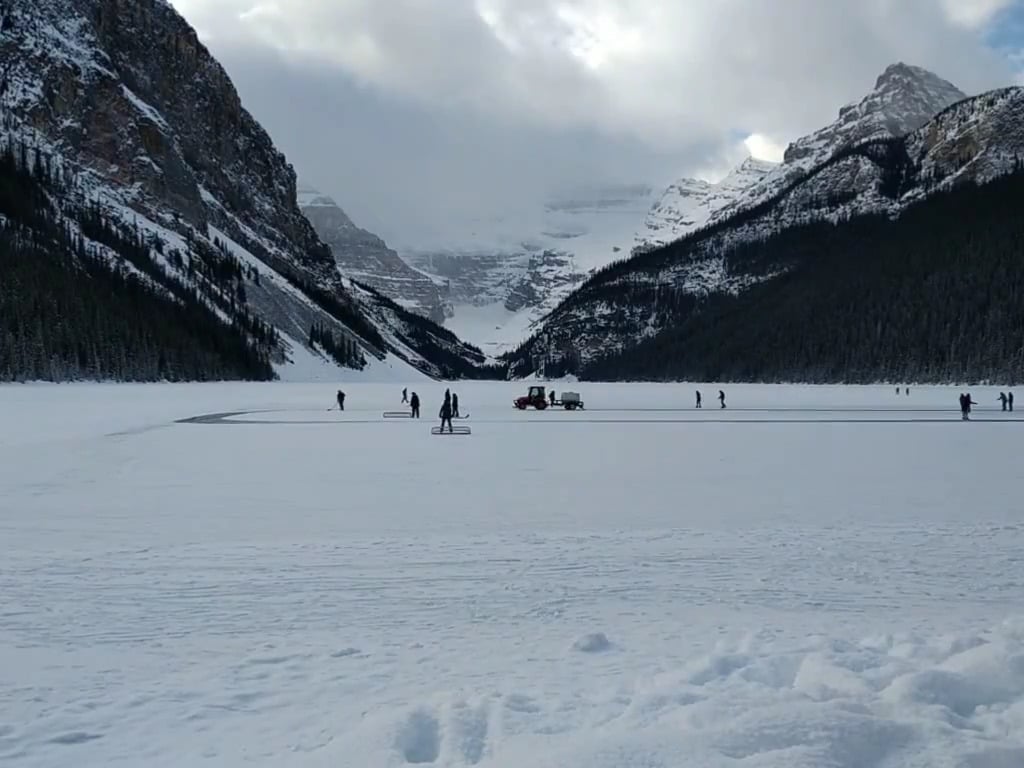 At some point, as beautiful as it is outdoors, you want to head inside – and in our opinion there's no better place to do this at Lake Louise than at the Post Hotel. Nestled among the pines just outside of Lake Louise village, the Post is just enough off the beaten path to let you breathe, and close enough to everything that means getting there is no chore at all.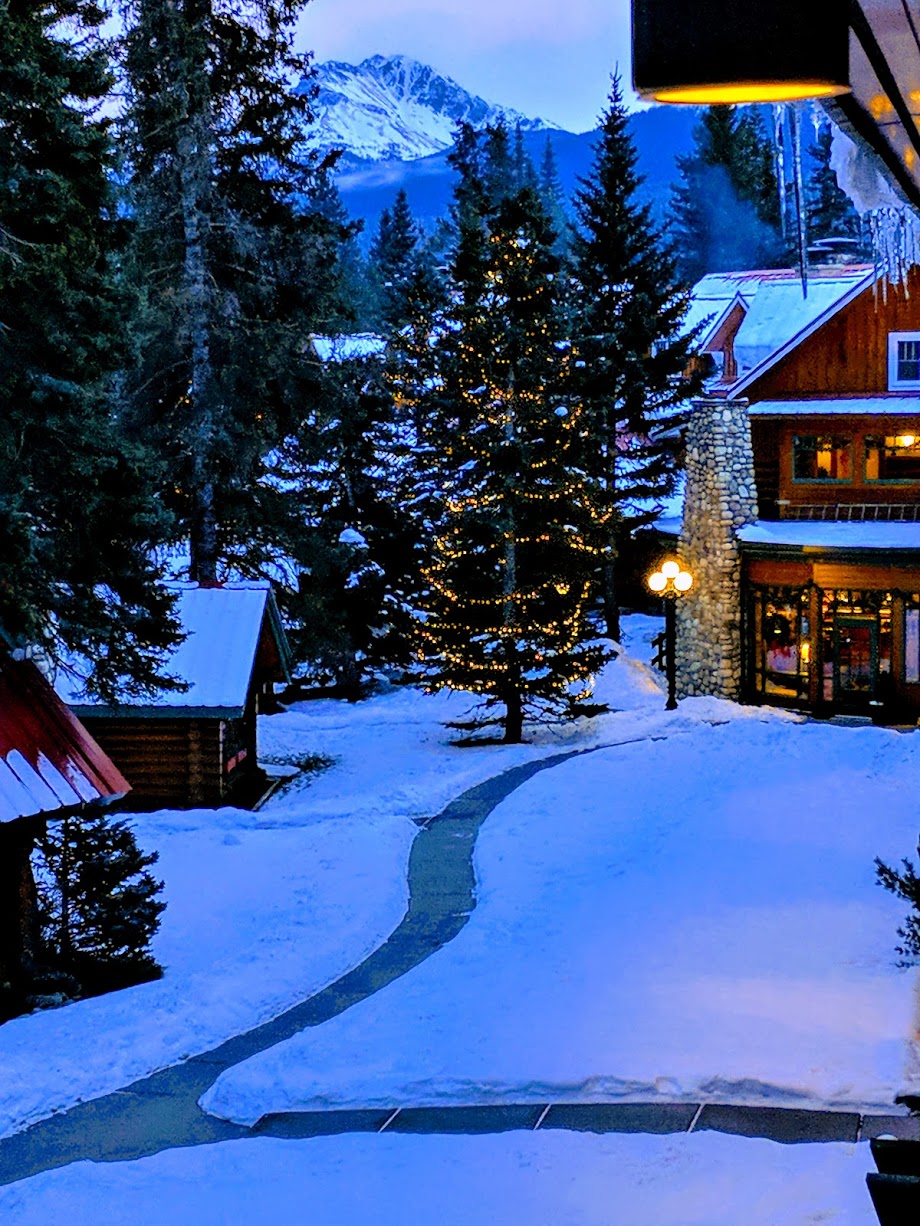 …And just look at that magical evening view from our room! We have stayed here many times, returning again and again for the warmth and elegance of the accommodations, the delicious food and remarkable wine selection, and the sense of calm and relaxation that being at the Post provides, but this was our first time to visit in the winter.
Here's another magical wintertime view from our room, this time just after sunrise:
Since we're so used to seeing it in the late summer or fall, we found the Post to be transformed outside by the snow, crisp air, and twinkling white lights, and inside by the abundant but very tasteful Christmas decorations.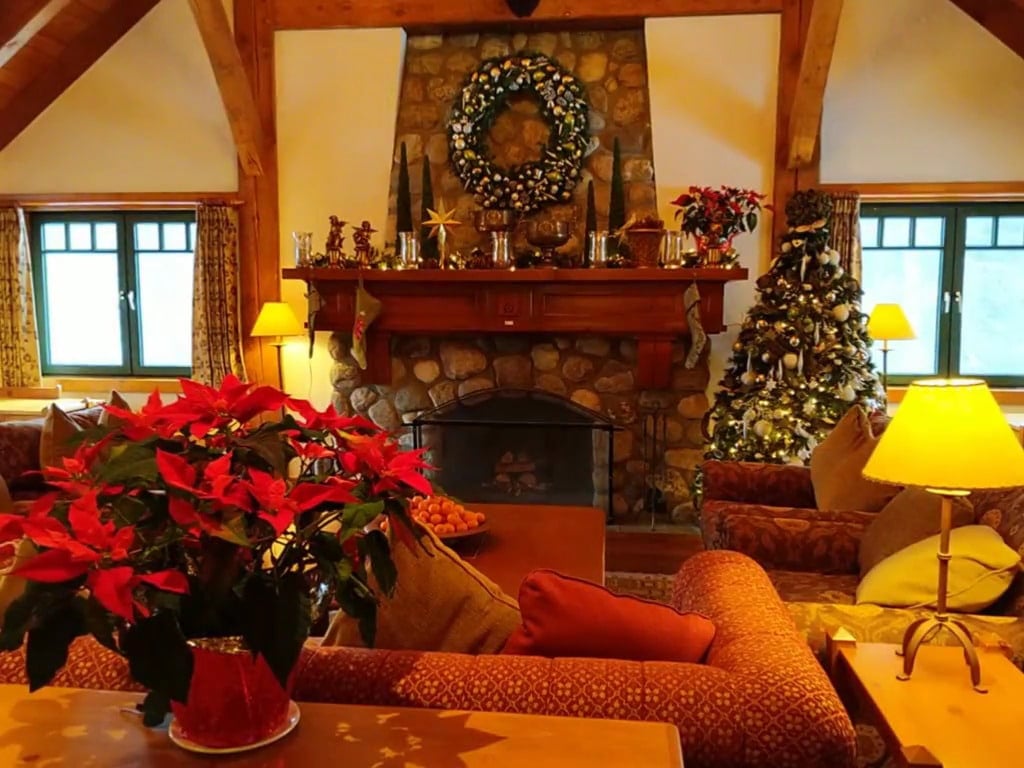 Above has always been one of my favourite places in the hotel – a library tucked away on the third floor, lovely for early morning reading, or a quiet afternoon of board games. Already inviting with its grand stone fireplace, built-in wooden bookcases and cozy furniture, experiencing the library room all done up for Christmas made it hard to pull ourselves away…
Here's another view of this amazing room – and though there was no roaring fire, you can just feel the warmth, can't you?
Here's a close up shot of the tree – I was absolutely taken with the delicate paper bird ornaments. Take a close look – they're amazing!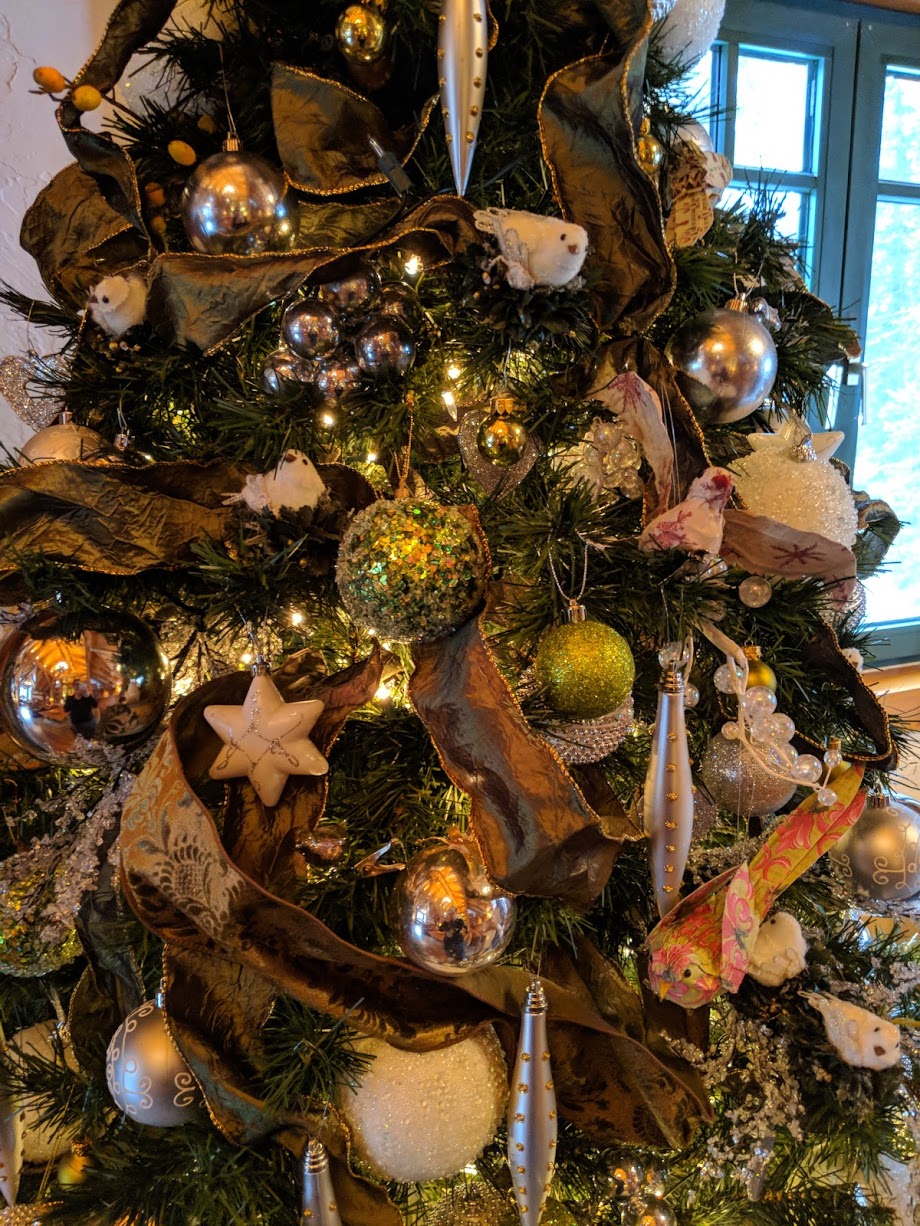 And I love that such care and attention to detail exists even in this room although it is quite often occupied by only one or two guests.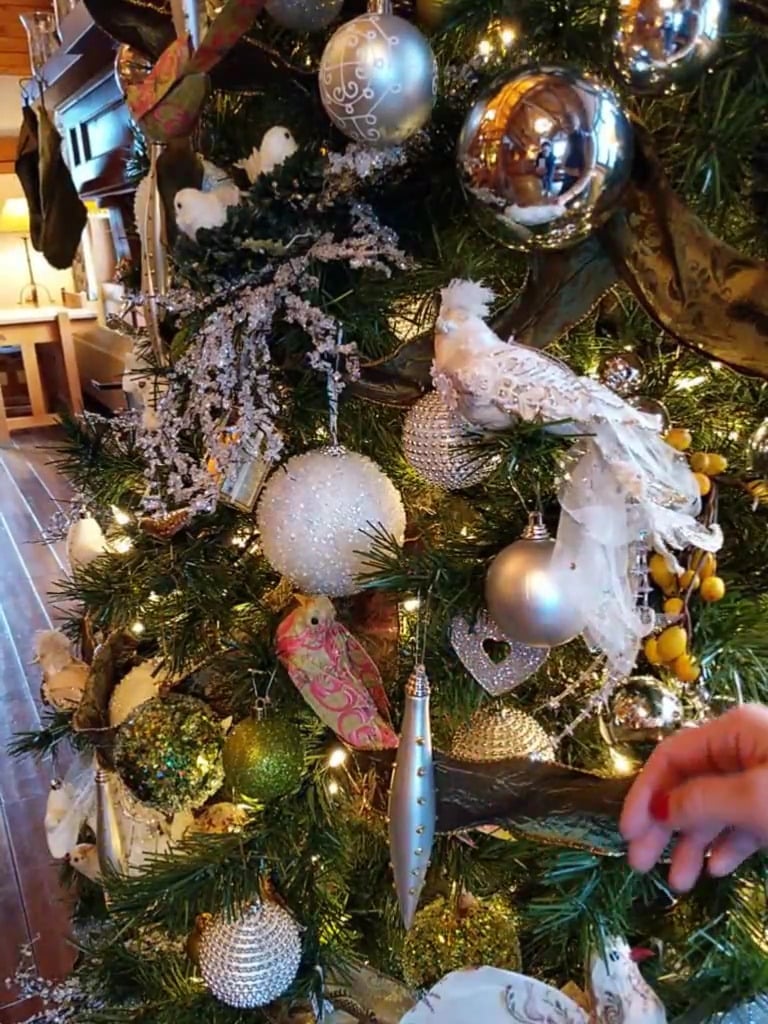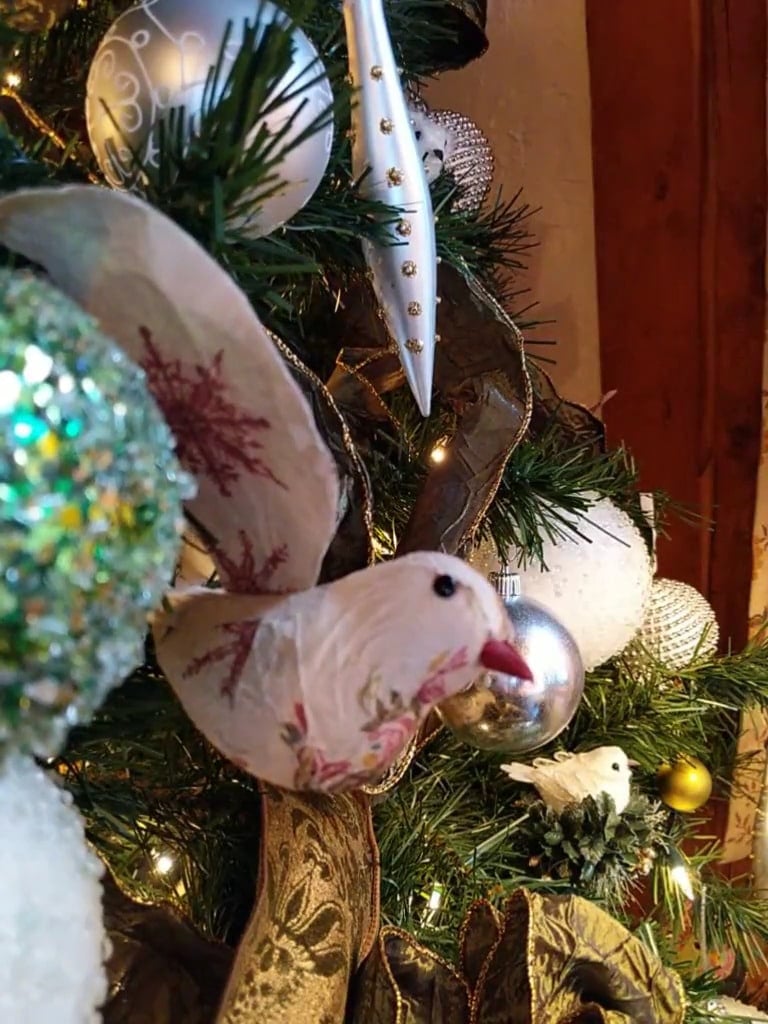 In fact, as you wander and gaze throughout the hotel, there are little touches everywhere that foster Christmas magic, from elegantly decorated alcoves, to tiny trees gracing the table at Fondue Stubli, the hotel's fondue restaurant.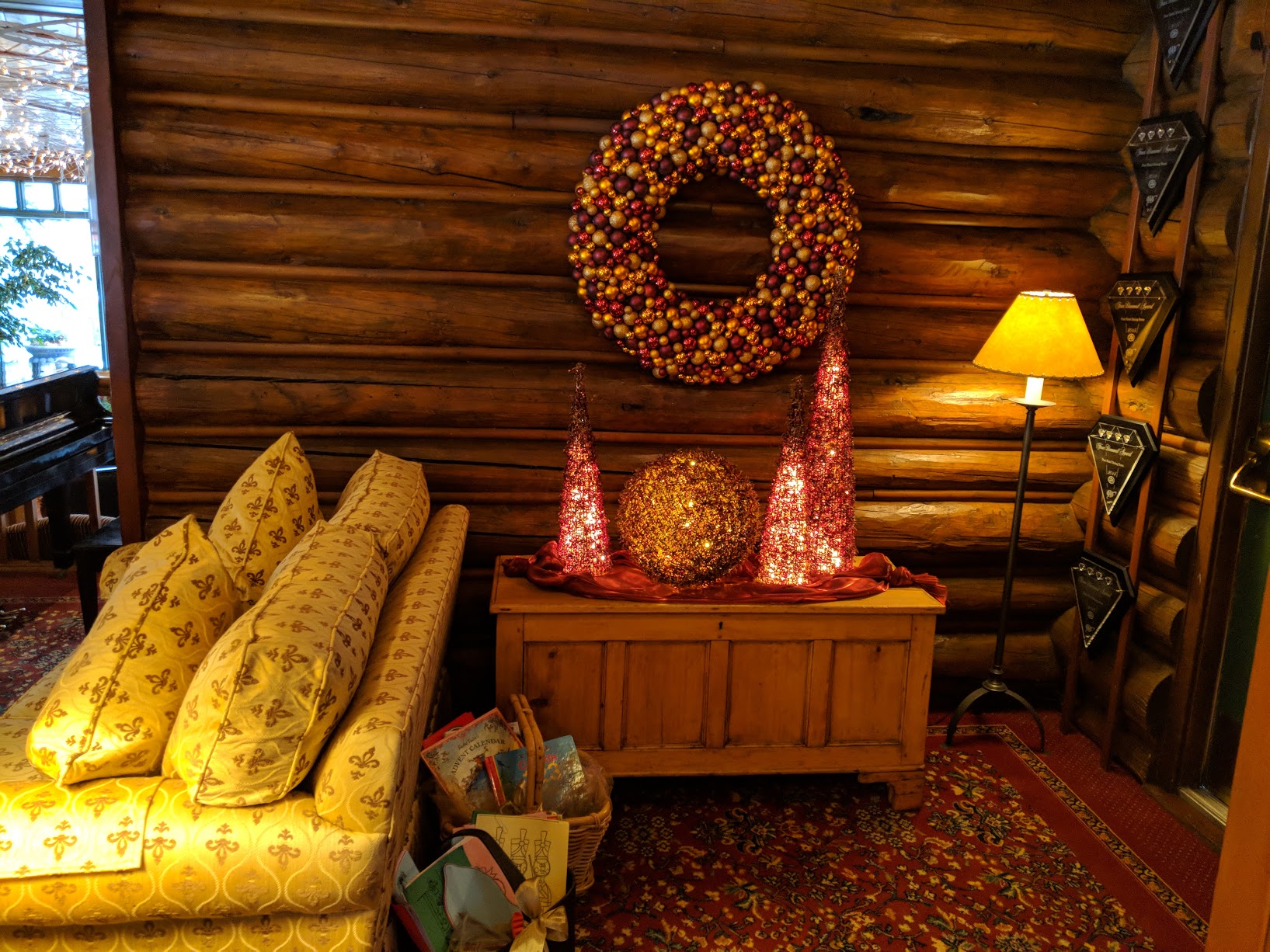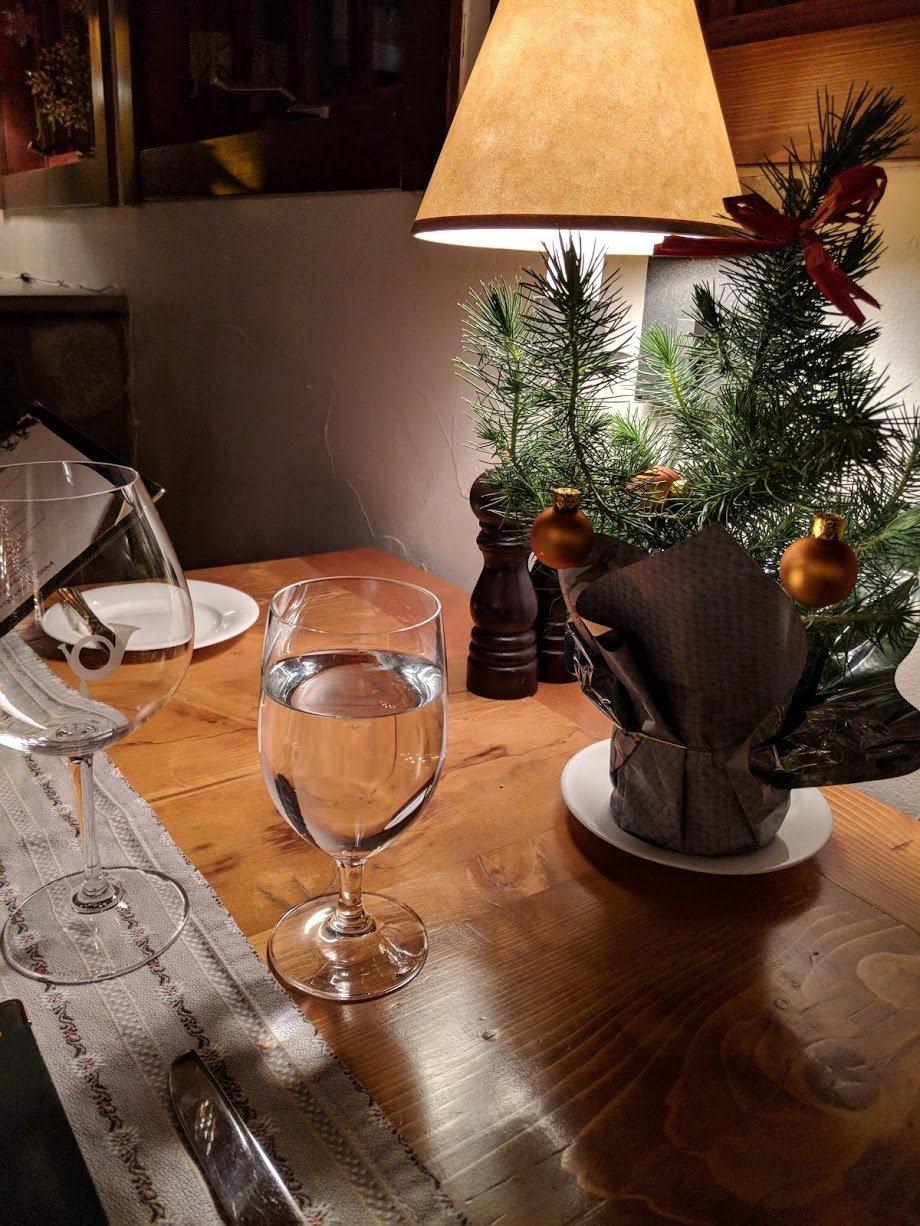 Though Christmas was everywhere at the Post – inside and out – there was nothing overdone or gaudy about it. Everything was done with such exquisite taste that the effect was pure romance and delight.
I'm writing about this because it was not our intention to have a "Christmas vacation", but our stay at the Post definitely put us in the spirit. If you are looking for that 'white Christmas at a ski chalet' mood, I highly recommend it. I will note that we stayed mid-December wrapping up our trip on December 18th. This was apparently just before it was about to get significantly busier with families and travelers on holiday. While this would have had its own loveliness I'm sure, we felt that we got to enjoy the best of both worlds – the lovely sights and sounds of the season, but also the rest and quietness we craved.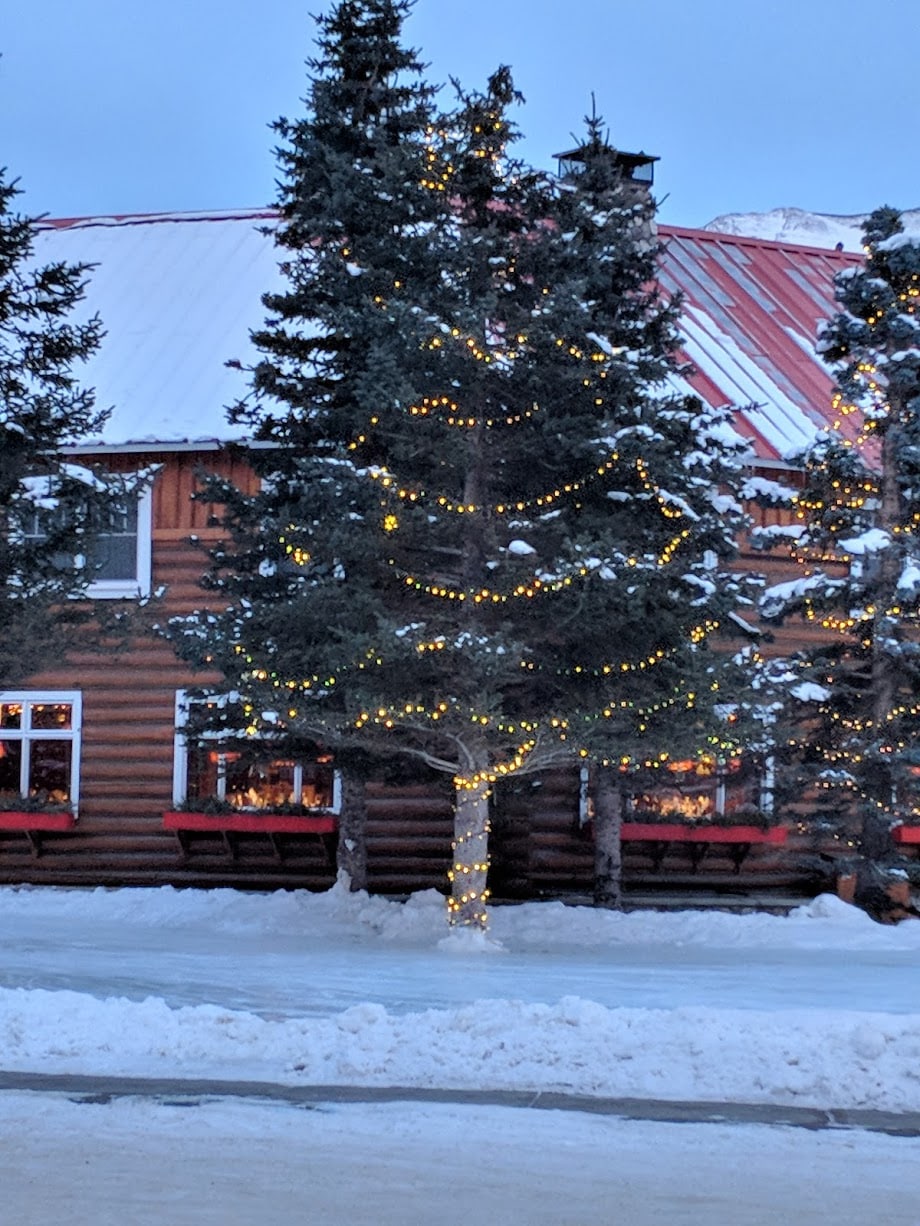 Though perhaps not specifically "Christmas", every time I look at this photo I think: what could be more festive, comforting and romantic than a glass of wine and a fine chocolate fondue? And with that…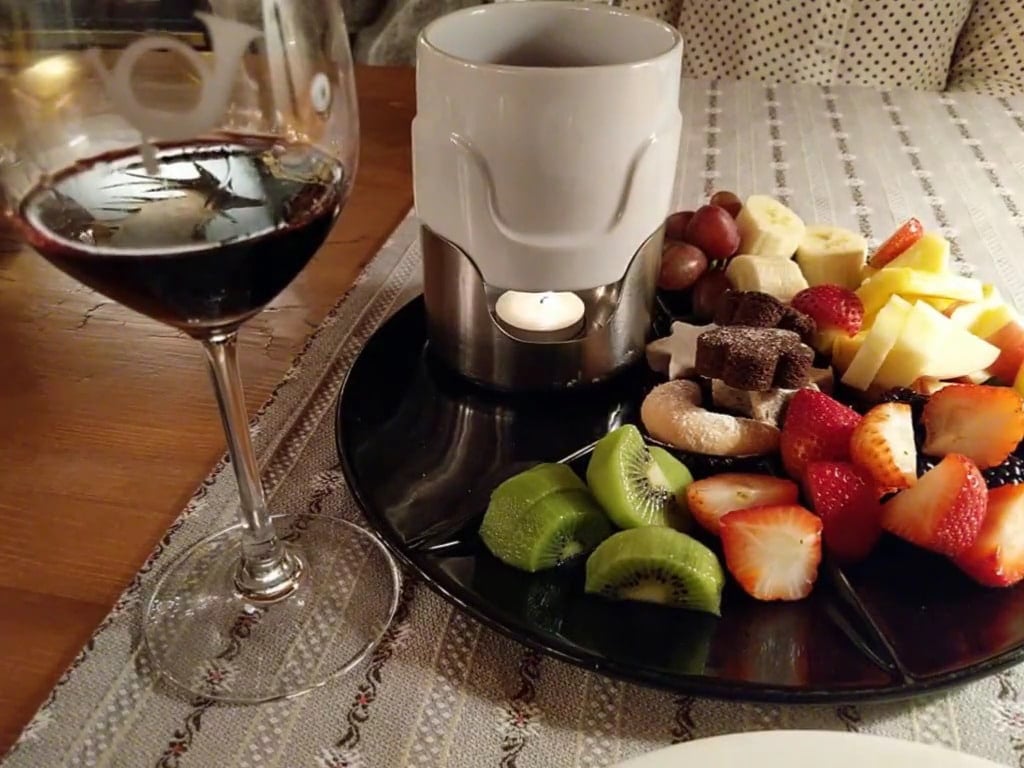 …to all a goodnight at the Post Hotel in December!