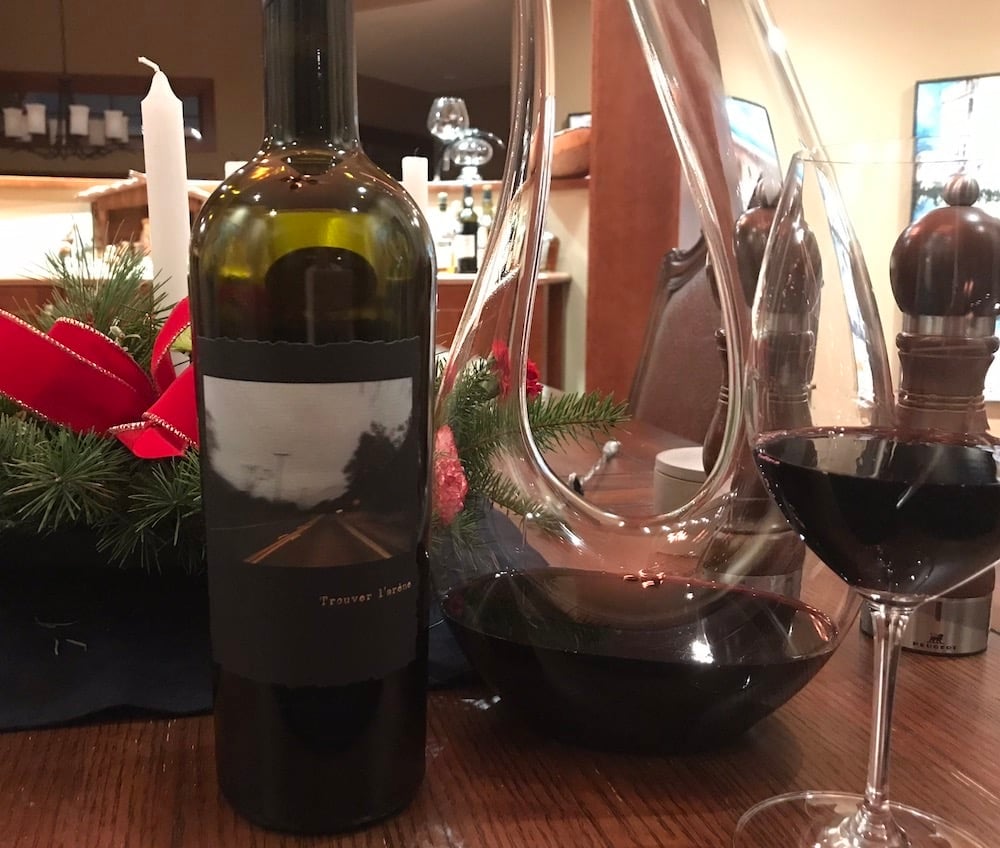 2019 is upon us, and the 2018 Christmas holidays are just beginning to fade from view. What will not fade is the delicious memories of a wonderful Christmas Eve dinner. Prime Rib, garlic mashed potatoes and yorkshire pudding was the hearty, tasty meal. But enhancing the yummy fare – or rather, bringing it all together – was a beautiful bottle of 2015 Sine Qua Non Trouver l'arene. Quite the find!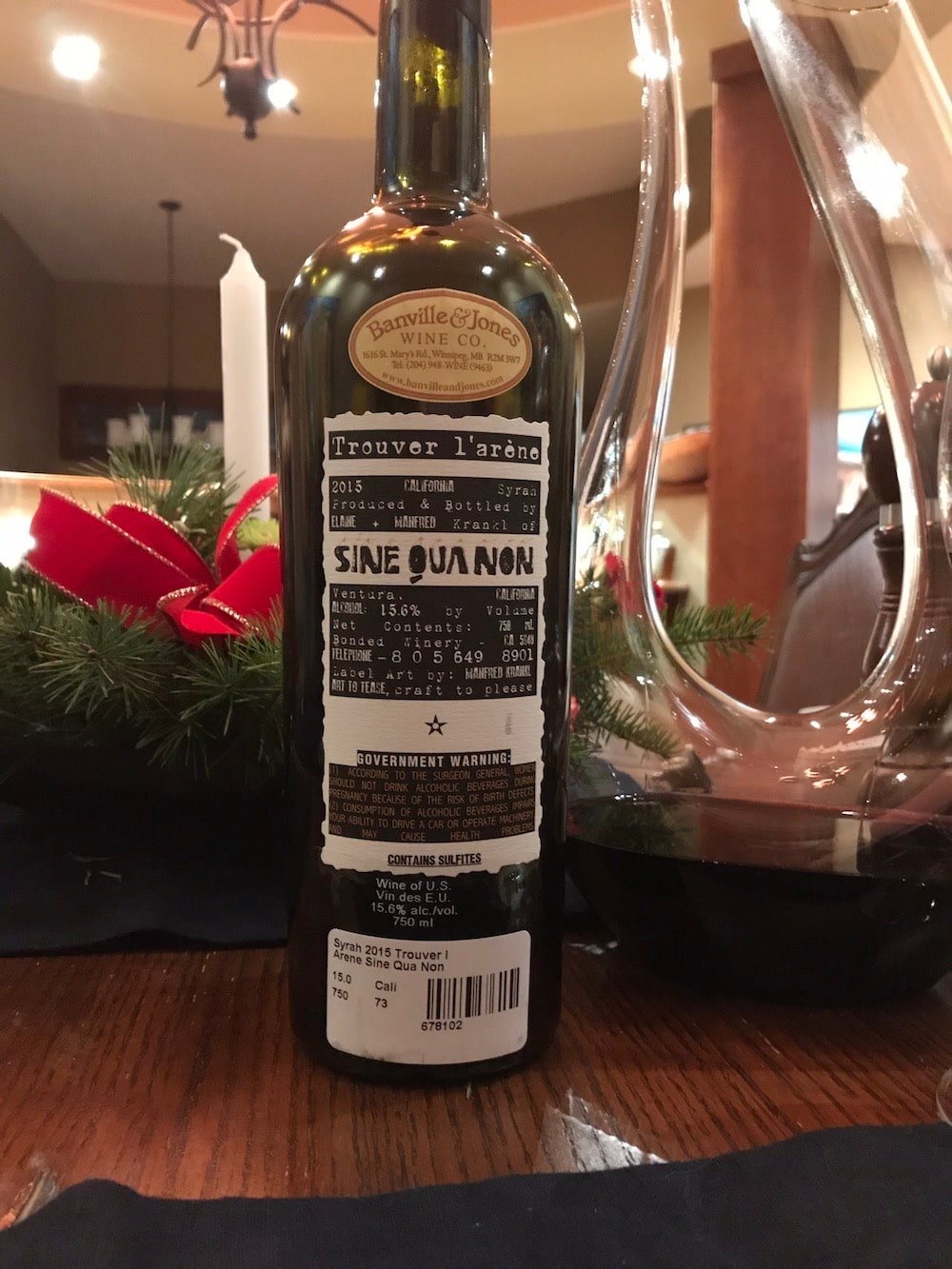 Bold, deep purple -a dark, regal purple – and truly luscious both to look at and to smell, this wine begged to be decanted. We let it open up as we took our time preparing our meal. When we were ready to sit down, eat, toast the holidays and sip, the most amazing deep, dark fruits emerged. Spices fitting well with the Christmas season danced in every smooth sip. What a special wine!
Like all Sine Qua Non wines, this is not an easy bottle to come by. If you do come across it in your travels, be sure to grab it. You will not be disappointed. Pair it with something rich and leisurely, and enjoy…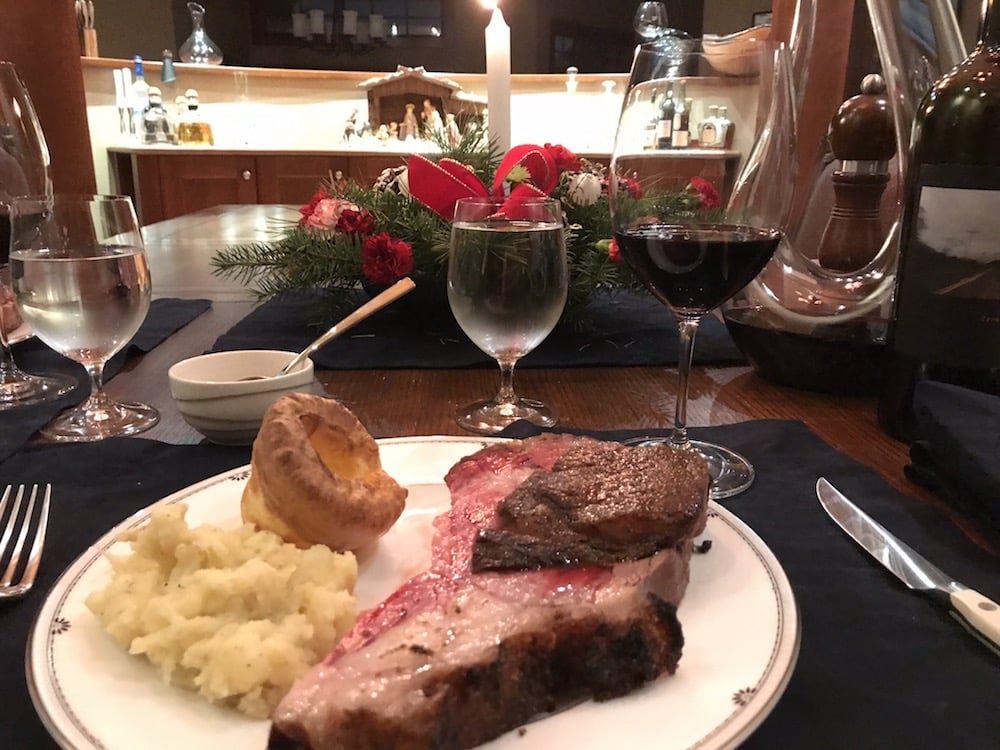 Merry Christmas from Small Barrels!