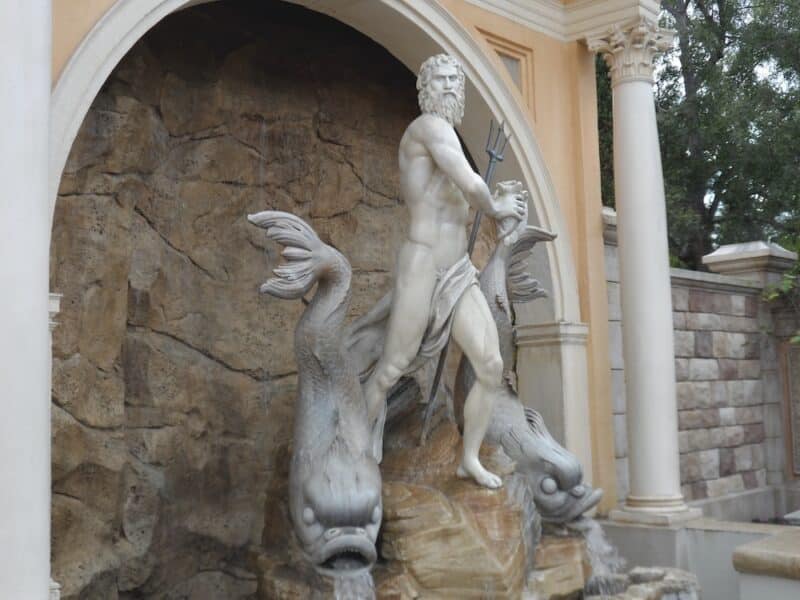 Disney's EPCOT theme park does a great job making you feel as though you've traveled the world in a mere morning or afternoon. With stunning recreations of landmark architecture and artistic wonders from around the globe, you'll stroll from China to Canada, and from Italy and Japan with ease. And of course, it's not just the awesome buildings, cultural music and performances that greet you country to country – there's also the food!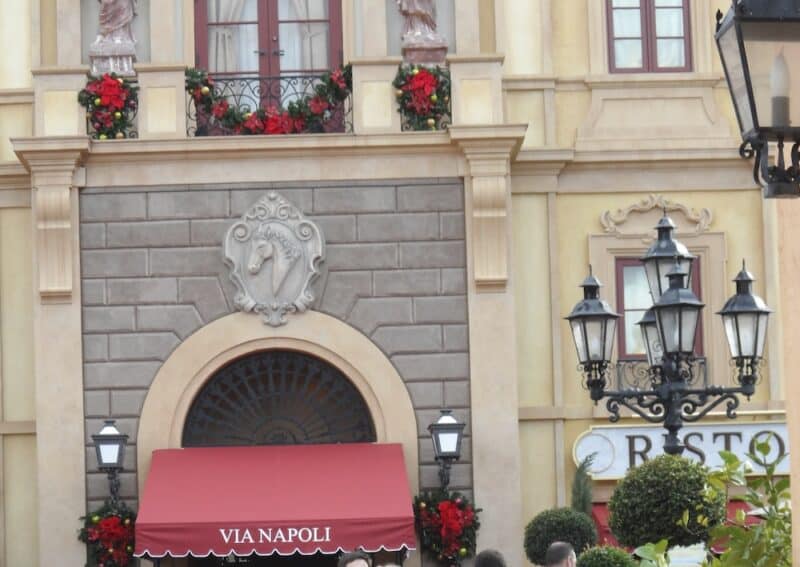 Via Napoli Ristorante e Pizzeria is a table service restaurant located in EPCOT's Italy Pavillion — and it's an example of a theme restaurant that really gets it right. As fun as it is to be swooped into a Disney-esque vision of Italy, it's not just about appearances – the food is truly delicious.
The menu offers a range of tasty Southern Italian appetizers, like Calamari Fritti and Prosciutto e Melone. There are plenty of tempting salads and several mouth-watering pasta dishes and entrees to satisfy the pickiest eaters. (Meals are in the $15-35 per person range)
But the heart of the menu and of the boisterous dining room has got to be the wood-fired pizzas. With a wall lined with three enormous, gape-mouthed wood-fired ovens named for active Italian volcanoes (Vesuvius, Etna and Stromboli) how can you not want a slice?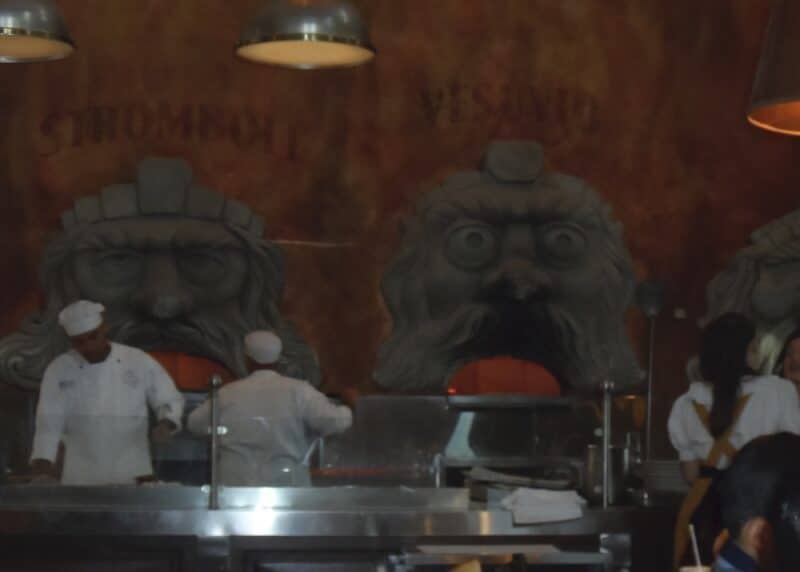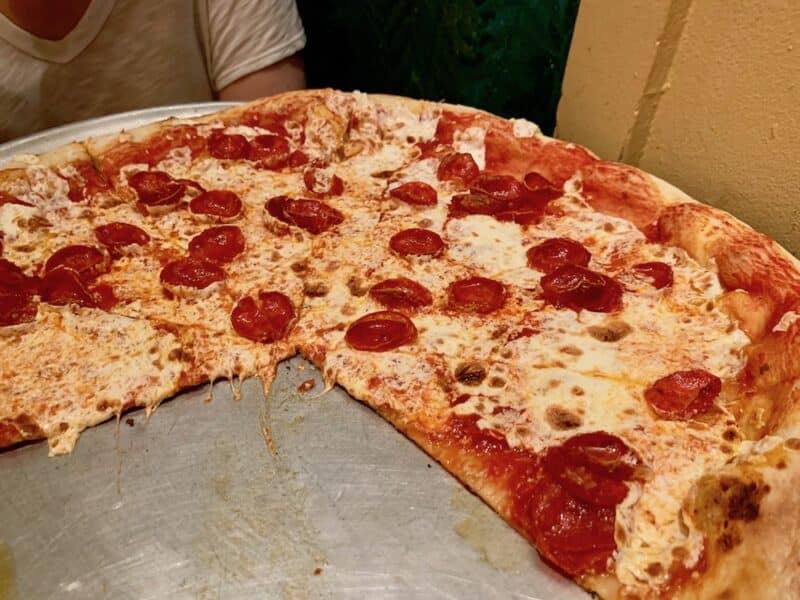 We went simple to the extreme and ordered a large pepperoni pizza to share. (I'm not sure there was much left over although there was just two of us).
The simple but exquisite ingredients are fresh and imported from Italy — all of them! San Marzano tomatoes, fresh mozzarella, Caputo flour…apparently even the water used to form the dough is Italian. Whatever they're putting in it, it's fantastic and makes for a special taste experience. It will surely please everyone in your group.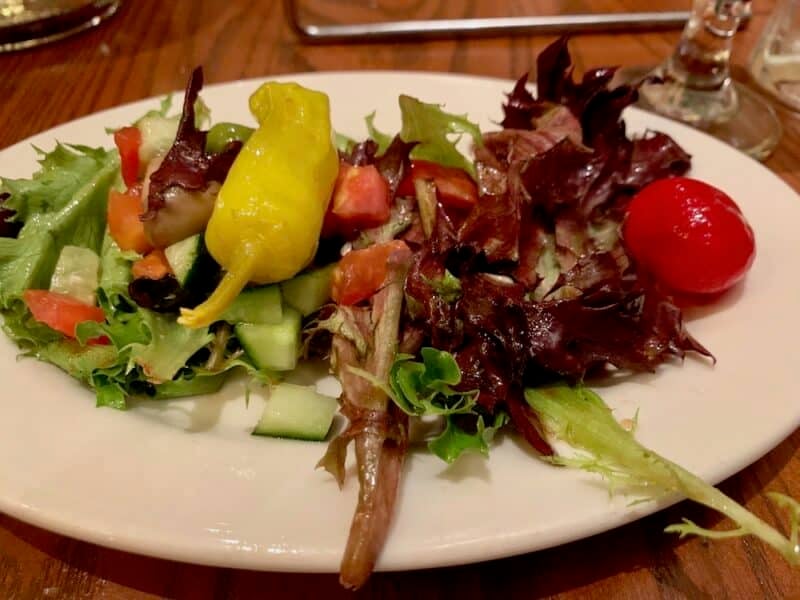 The gorgeous salad we started with – Insalata Primavera served family-style – is also worthy of note. Once again the epitome of simplicity but bursting with fresh, bright flavours and colours.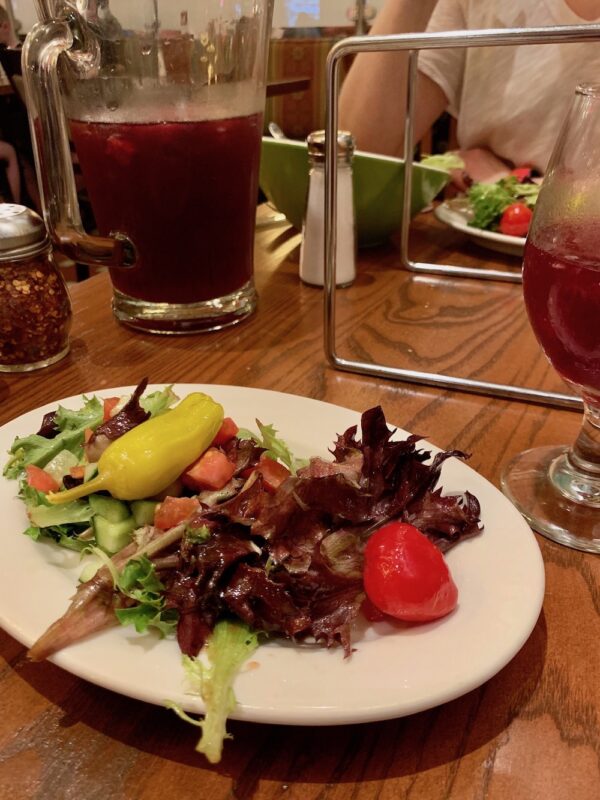 In the picture above, notice the gigantic pitcher of red wine Sangria, also delish and refreshing.
In the past, we've dined at Via Napoli for lunch (with kids in tow who adored it). On our most recent visit, we made dinner reservations for two at 7:30. Don't do this expecting a quiet, intimate dinner. We've always found the restaurant remarkably noisy, busy and full of large groups, and dinnertime was no exception.
However, having dinner here at the end of April gave us a huge advantage for viewing EPCOT's epic fireworks extravaganaza IllumiNations (which actually had it's final show this past fall after a twenty-year run). We were able to literally walk out just before 9pm and find a great place to stand and comfortably view the show. The perfect end to a great meal and experience.
For a fun, enjoyable time and a very satisfying meal made with simple, pleasing, high quality ingredients we urge you to include Via Napoli in your Disney World plans. (Whether lunch or dinner, we highly recommend making reservations well in advance of your vacation to avoid disappointment.)