While there's plenty to do in and just outside of the town of Banff, exploring the historic Fairmont Banff Springs hotel itself as well as its stunning surroundings outside gave us plenty to do.
Below are a few outdoor shots taken on a leisurely afternoon stroll just outside the castle doors.
Here, we've just left the 'new' lobby entrance and are heading in the direction of town.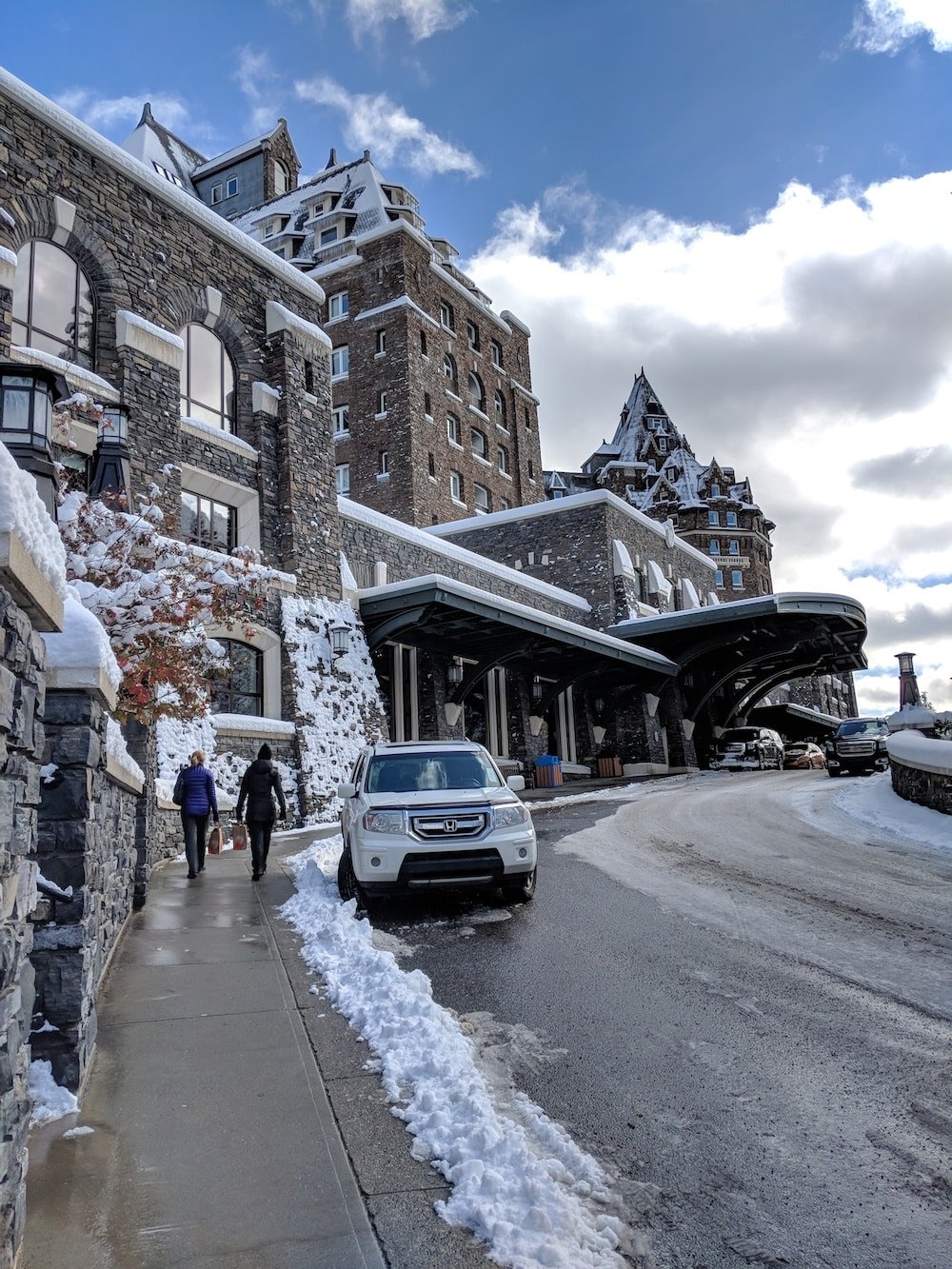 A great shot of the hotel nestled in the valley, with the famous pointed peak of Mount Rundle rising just behind it: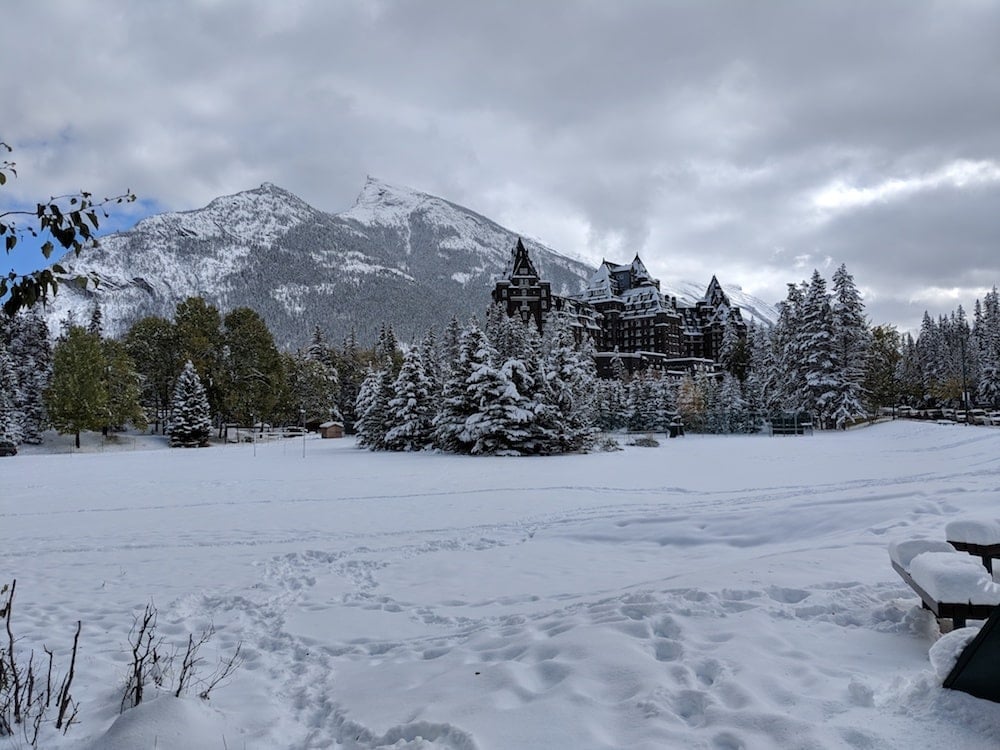 This should give you an idea of the 'unseasonable' early October snow fall we experienced – notice how the snow is on the ground but meanwhile the leaves have yet to fully drop: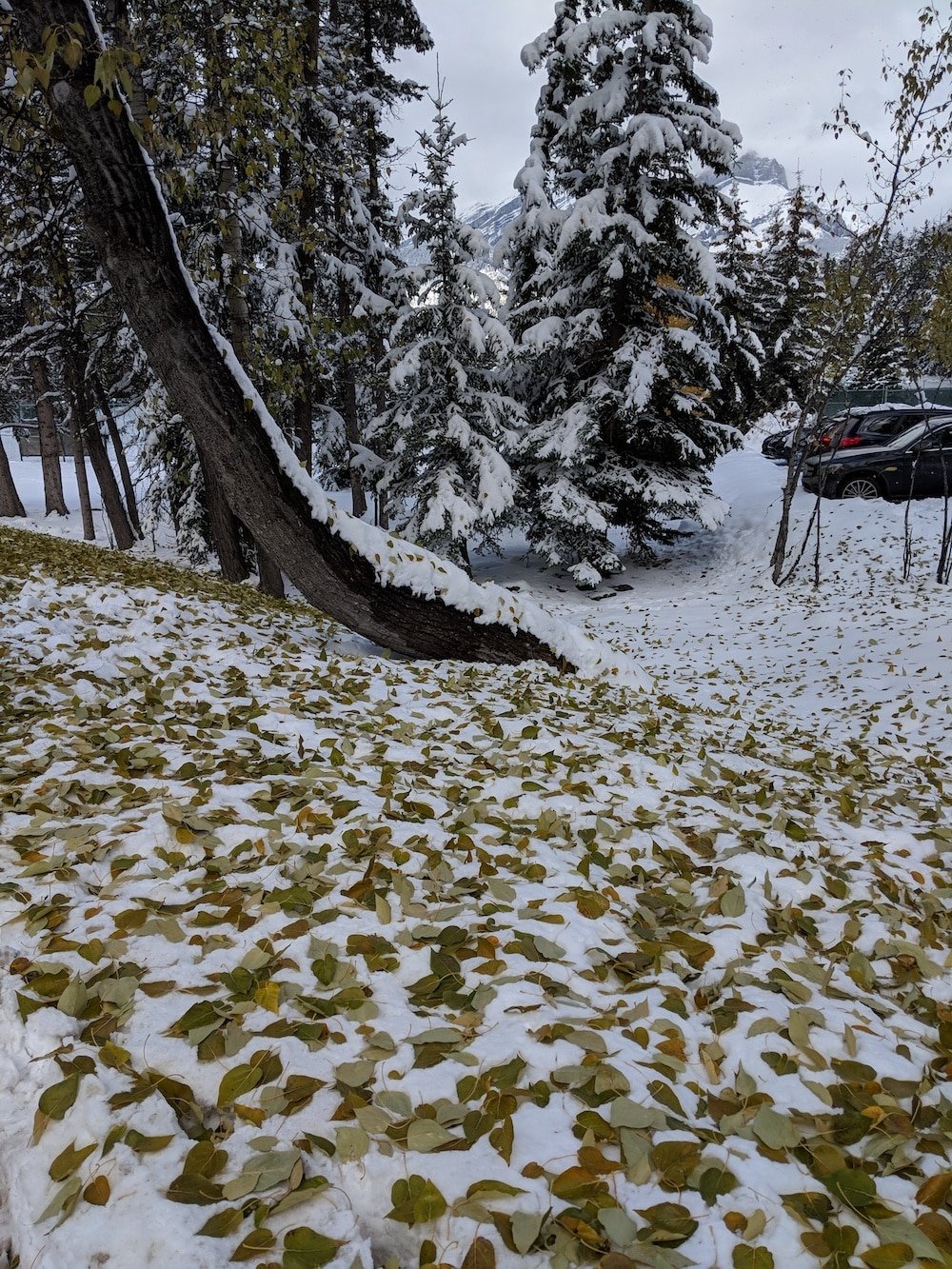 Venturing just behind the hotel, you'll find the gorgeous Bow Valley. (Just out of view of this shot to the right is the famous Banff Springs golf course):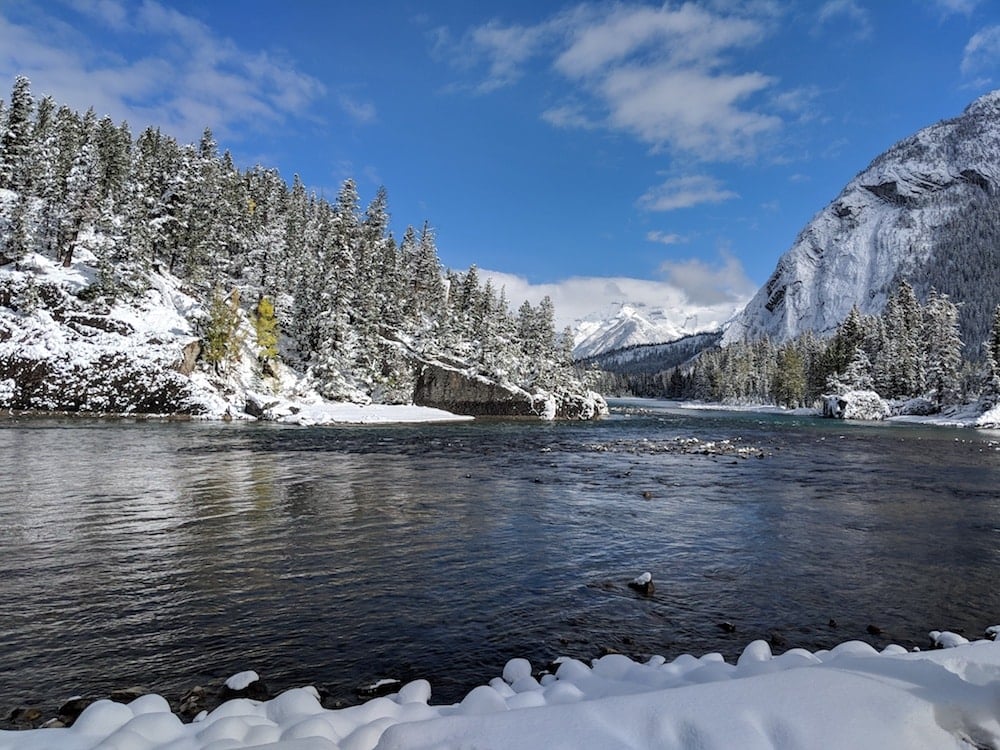 In the summer months, you can exit to the rear of the hotel (as though heading toward the Waldhaus Restaurant), take an outdoor staircase, and then a picturesque footpath through the woods right down to the Bow Valley and its famous falls. It was too snowy for this route this time, and the other foot-friendly trails were slippery and snow-packed. We managed to get there on foot as we know the area pretty well, but grabbing your car and taking the short drive to the Valley and Falls would be the best option on a slippery, snowy day.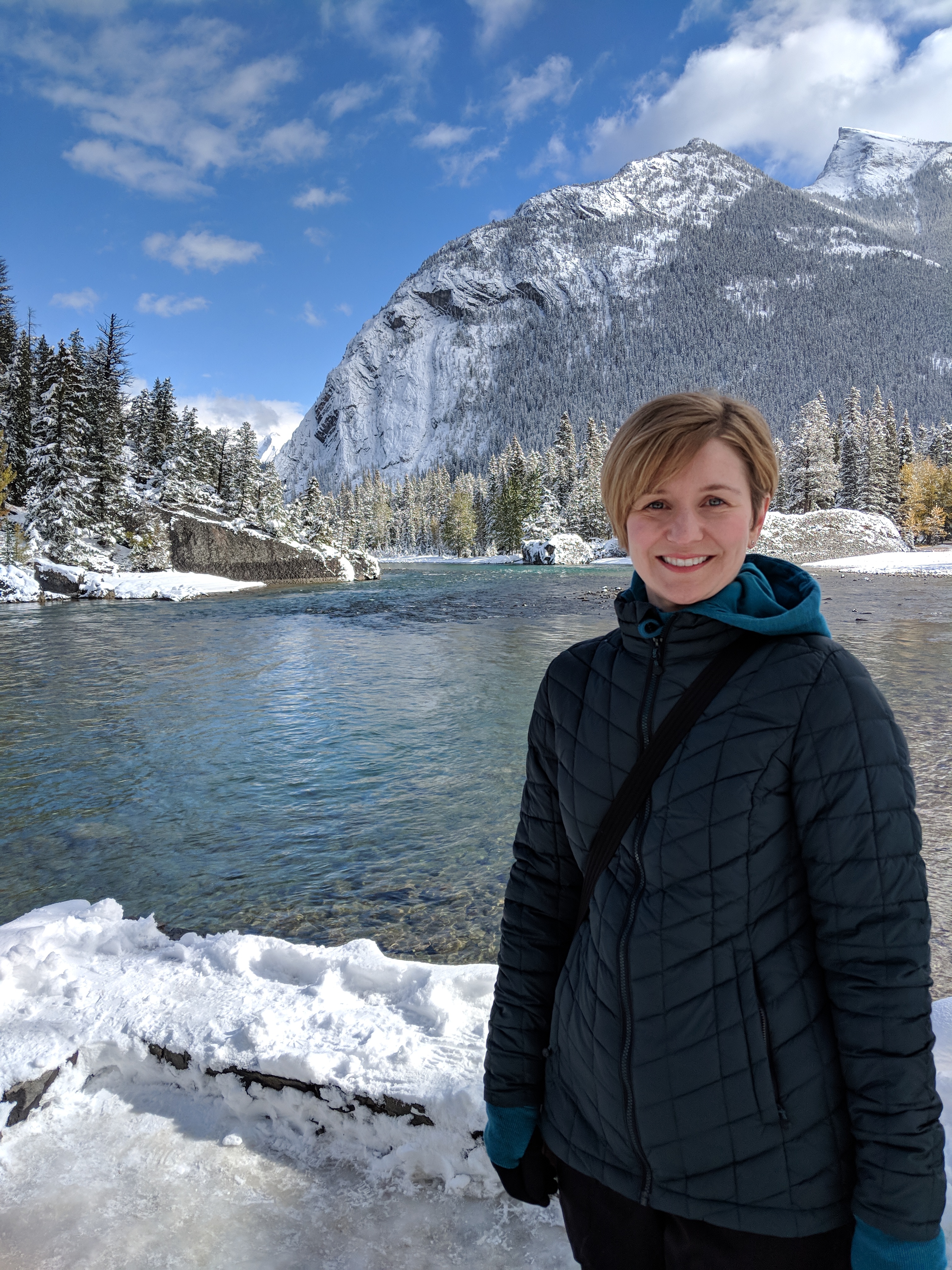 Here we are walking along the 'back patio' of the hotel. (In summer, just on the other side of the canopied space pictured below, the Rundle Lounge opens up onto a patio space with stunning views overlooking the Bow Valley…)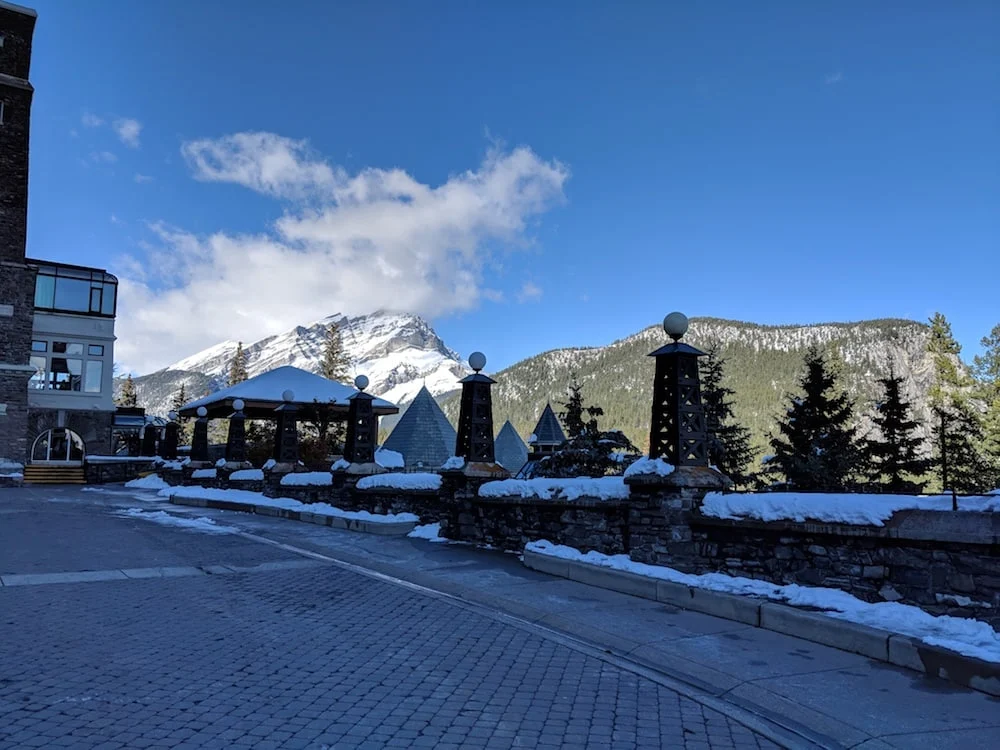 Exploring the inside the hotel is just as fun as heading outside. Certainly, there are boutiques and galleries on the lower level of the hotel to check out. But quite honestly my favourite activity is to simply stroll the old corridors and grand halls and let them speak to you.
We spent an afternoon doing this, simply admiring the grandeur and subtleties in the hotel's careful interior designs, drinking in its storied history, maybe even sensing the genteel 'ghosts' of yesteryear as we passed from room after room.
Here is a shot of the old lobby and reception area of the hotel: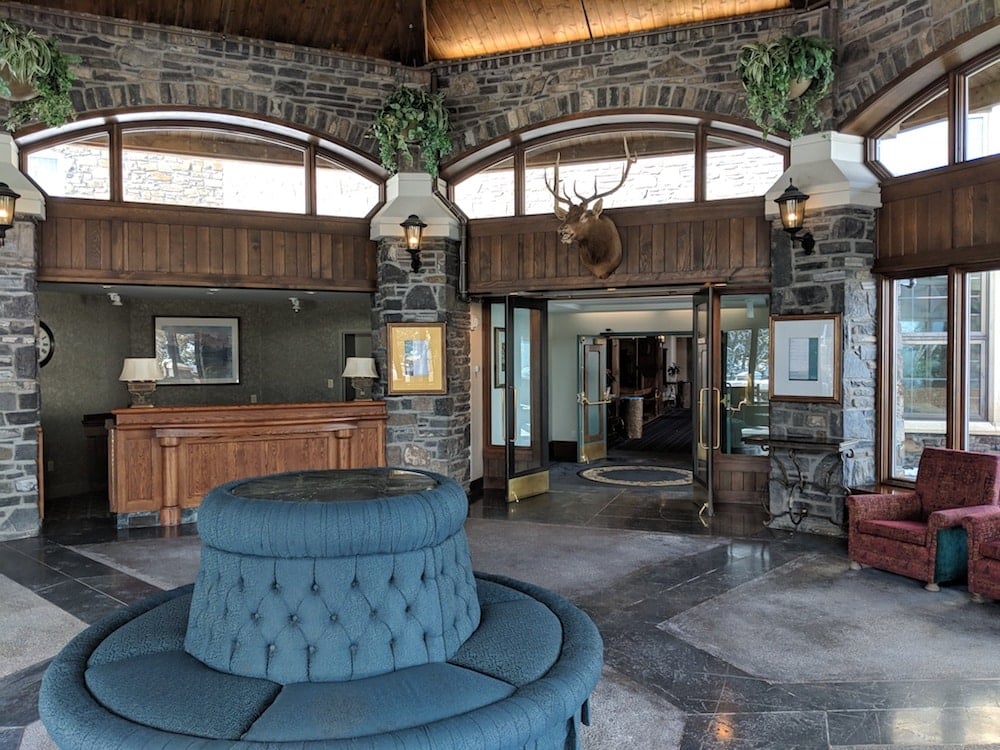 Pausing to wonder at the stories behind the antique furnishings and paintings lining corridors like the one below was quite fun. There are so many careful details to fascinate no matter which way you look, from intricate carvings in the stonework to large and impressive vaulted windows. We saw plenty, but who knows what we missed?
And we ourselves didn't try it, you can opt to join a guided tour. No doubt it would be be full of fascinating facts about the hotel (arrange with the concierge desk):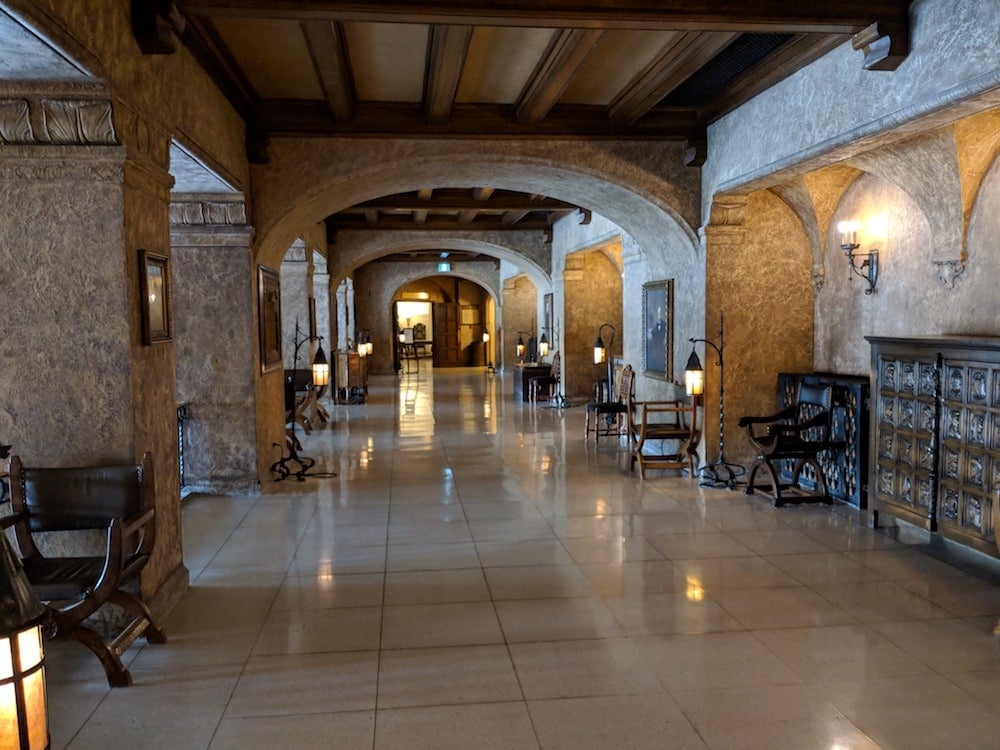 Here is the stunning Mount Stephen Hall being set up for a banquet that evening: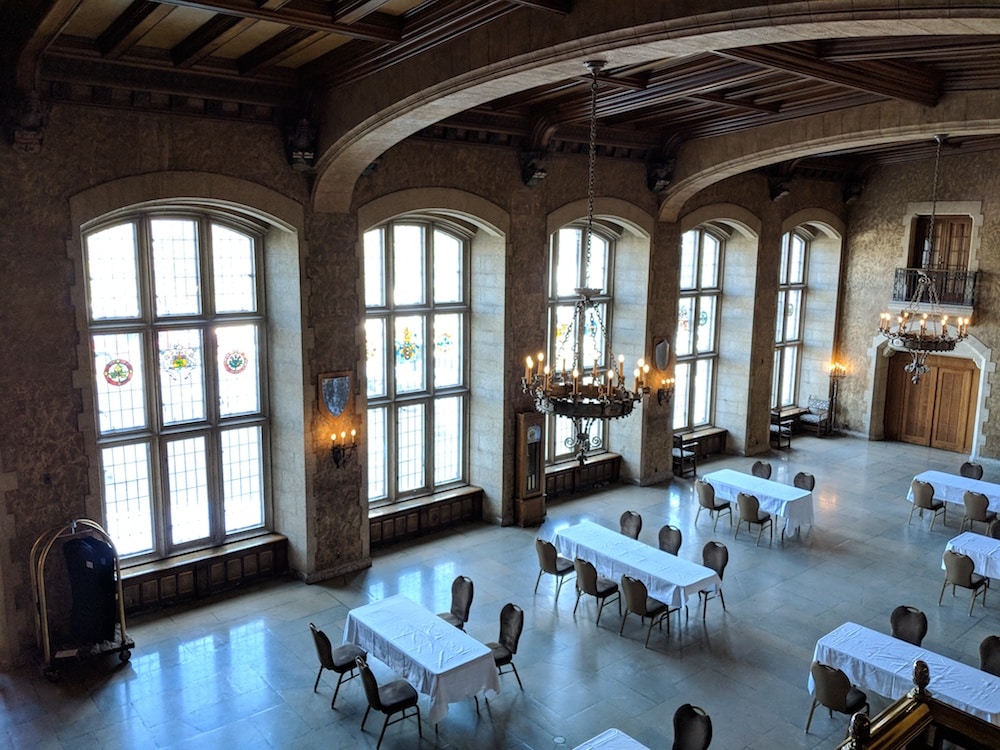 And the Cascade Ballroom standing empty that day, but still gorgeous, elegant and grand: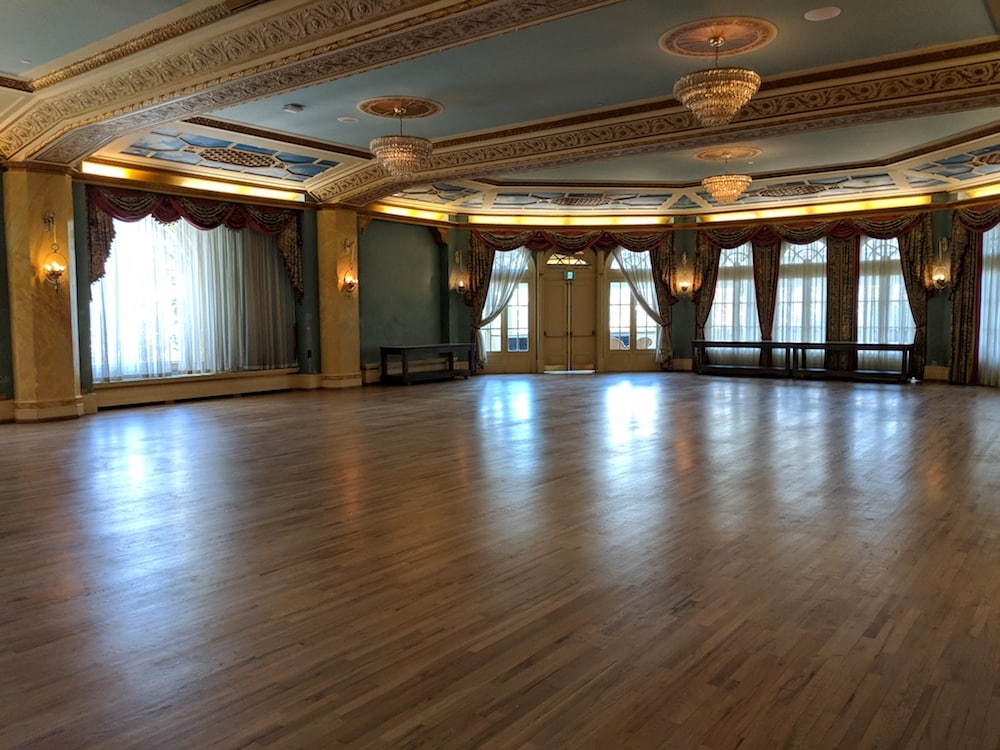 Sadly (for us) both the Alberta and Alhambra Dining Rooms are no more having been re-imagined into very functional conference meeting spaces. We have fond memories dining in both places. Particularly we recall the live music and dancing that lit up the Alberta Dining Room nightly some twenty years ago, and of course for decades before that. Of course, even on our first trips, it felt somewhat out-of-time and you could feel that the era of dining and dancing was already coming to an end. (Better that the rooms are being put to new uses than simply locked away, right? But...sigh...)
Do make the Fairmont Banff Springs Hotel one of your next destinations, and be sure while you're there to enjoy the living history within its doors, and the most glorious sights nature has to offer just beyond…
For more information or to book a holiday at the "Castle in the Mountains", visit www.fairmont.com