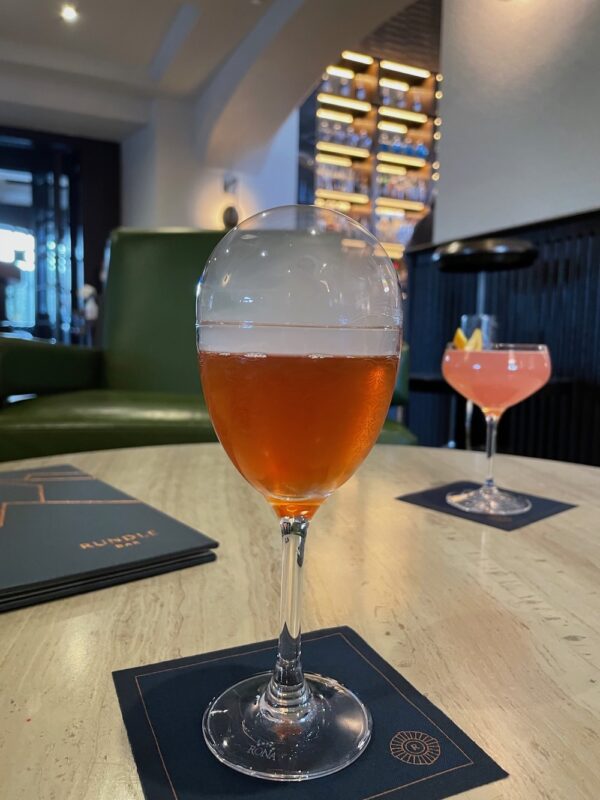 The Rundle Bar at the Fairmont Banff Springs Hotel is a welcoming, stylish place to share some drinks and good food. Whether it be for a pause in the afternoon or for late night cocktails, the art deco-inspired decor and stunning views make it memorable.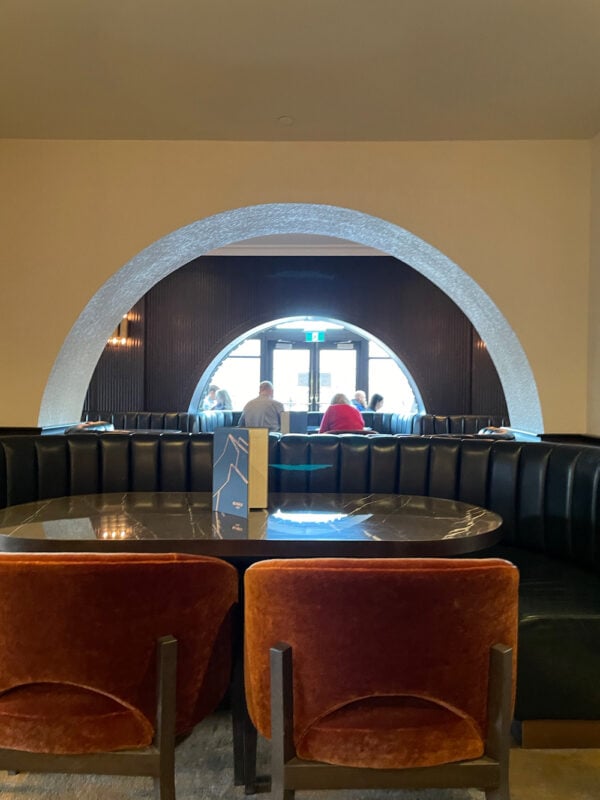 We recall the days when this space was the hotel's old lobby. It's certainly been refreshed and re-imagined since then – gone are the dark tones and medieval-style tapestries. But, even with its much more contemporary vibe, the tasteful new Rundle Bar manages to fit in beautifully with the grandeur of the rest of 'the castle'.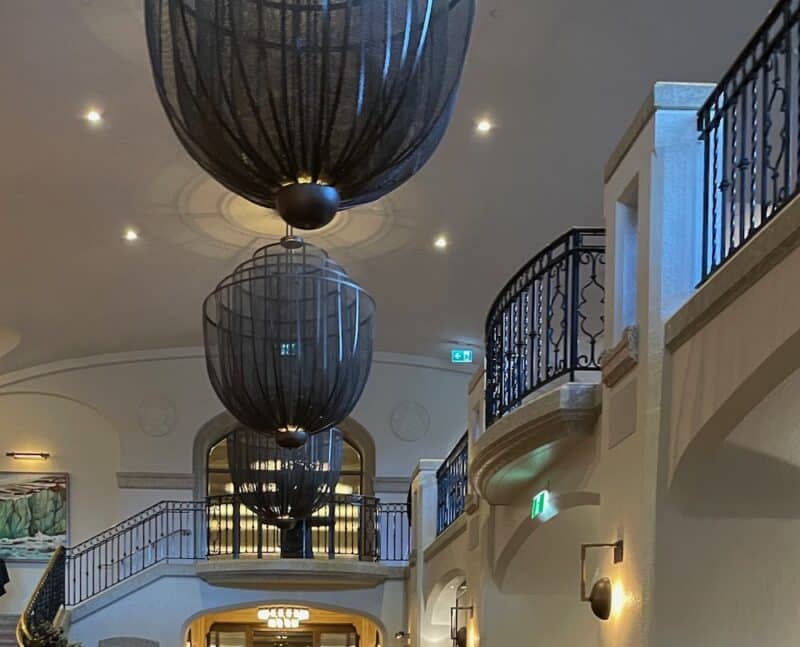 Of course, when you offer views like the Bow Valley (pictured below), 'grandeur' is somewhat baked-in.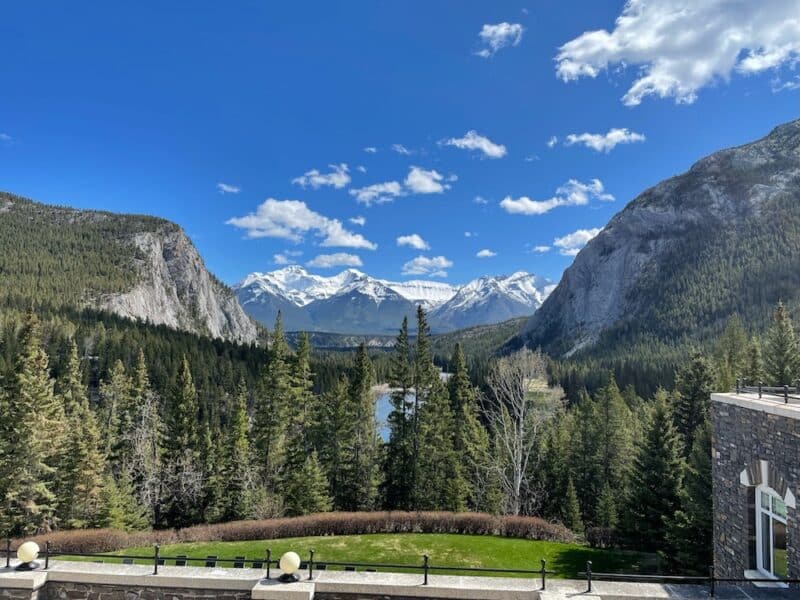 We stopped in for an afternoon cocktail after checking in. The Rundle Bar is large space – two levels, in fact – offering a comfortable mix of tables, chairs, and sofas to relax in. We had no trouble finding a table. But even at this time of day, the popular bar was hopping.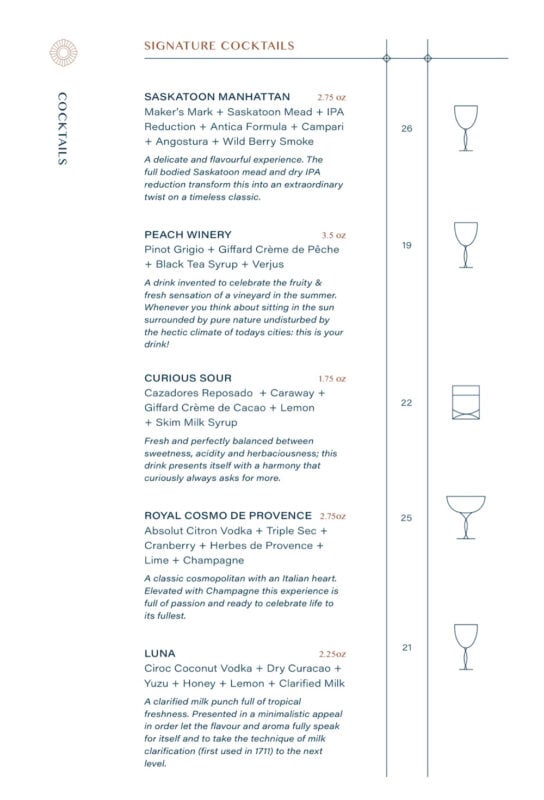 In addition to all the usual lovely wines, craft beers, and spirits, the Rundle Bar offers a creative craft cocktail menu. I very much enjoyed my intriguingly herby Royal Cosmo de Provence.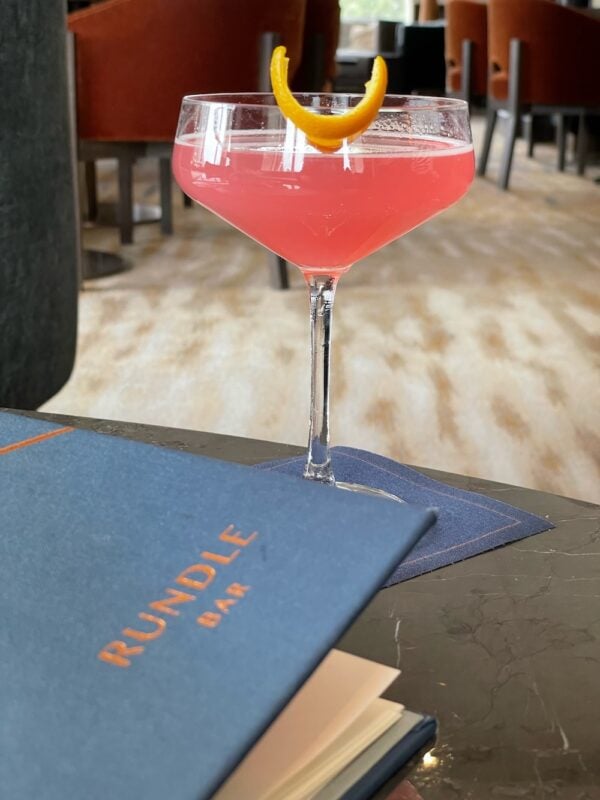 The Boulevardier was also excellent.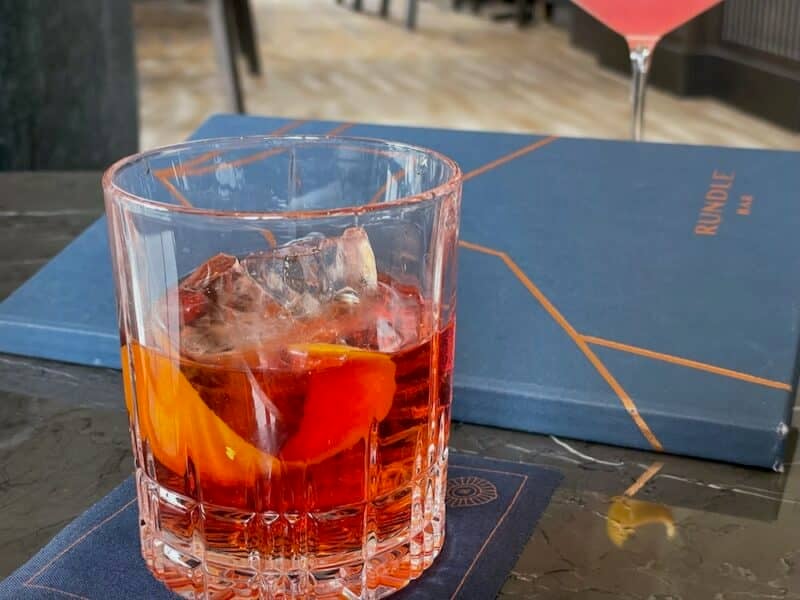 The menu goes beyond cocktails if you're looking for a snack, or something heartier. We had big plans for dinner and so didn't order food, but plates and platters were sailing around us everywhere. An all-day menu focuses on upscale appetizer fare, like smoked salmon, vegetable crudités and hummus, and oyster plates. A lunch menu is also offered, with bistro selections like poke bowls, soups, salads, and gourmet sandwiches.
An outdoor patio opens up in the warmer times of the year. The weather wasn't ready during our visit, but the views of the valley and the fresh mountain air would certainly 'elevate' the food and drink even further.
We thoroughly enjoyed our stop at the Rundle Bar, and suggest popping in if you're a guest at the Banff Springs!
For more information, visit www.fairmont.com/banff-springs