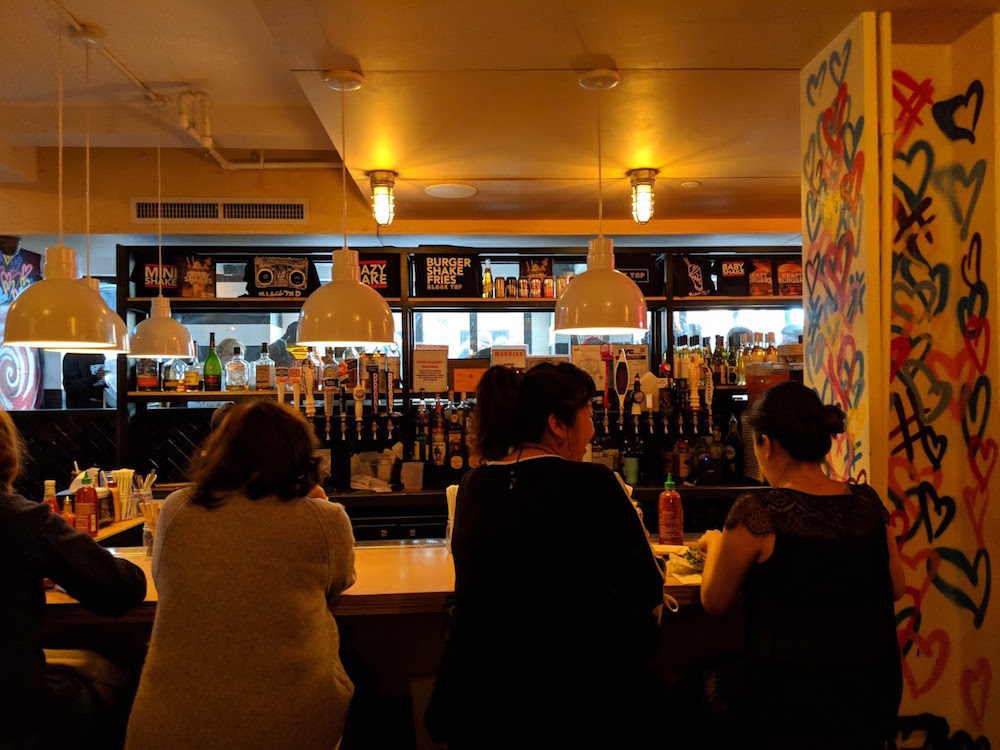 If you've got a hankering for a tasty burger and have the time and inclination to line up outside (we were told an hour, but hung out in line for only about 45 minutes or so on Easter Sunday around 1pm), Black Tap Craft Burgers and Beer is a fun and tasty choice.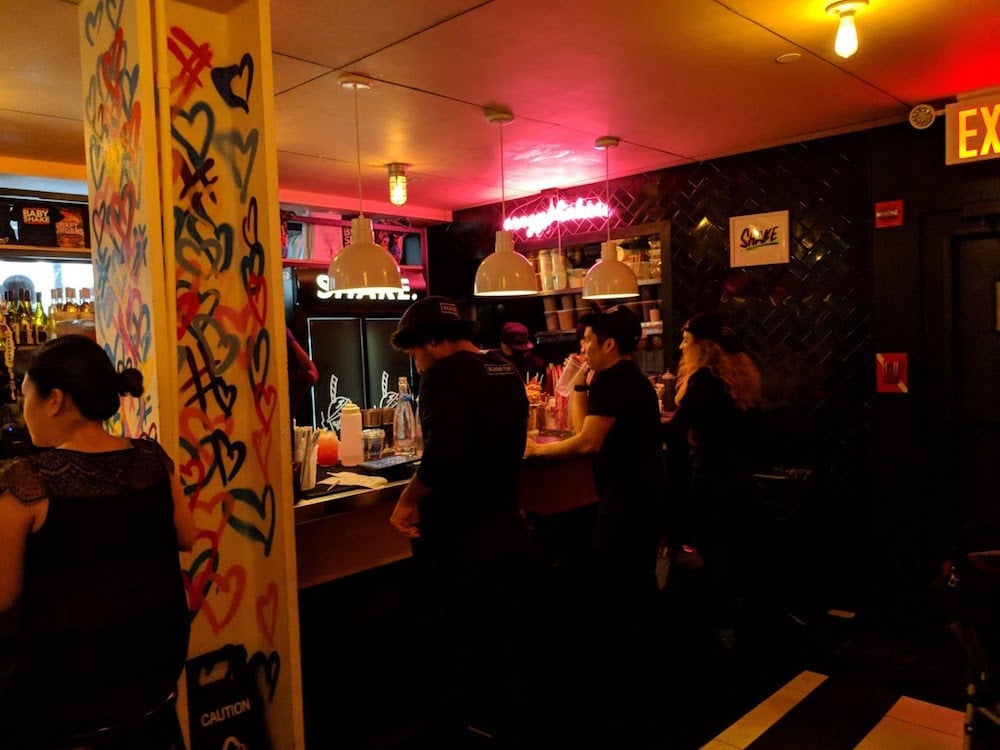 Packed with family groups (this was Sunday afternoon, afterall…) and young people grabbing a bite, it was a lively and colourful time, accompanied by loud thumping beats from the 80's and 90's. Service was very friendly and quick, and the menu had – as promised – lots of craft burgers to choose from (including All-American, Pizza and Falafel-inspired options).
Beers and cocktails looked promising, so I had one of my go-to's – a frosty cold Moscow Mule.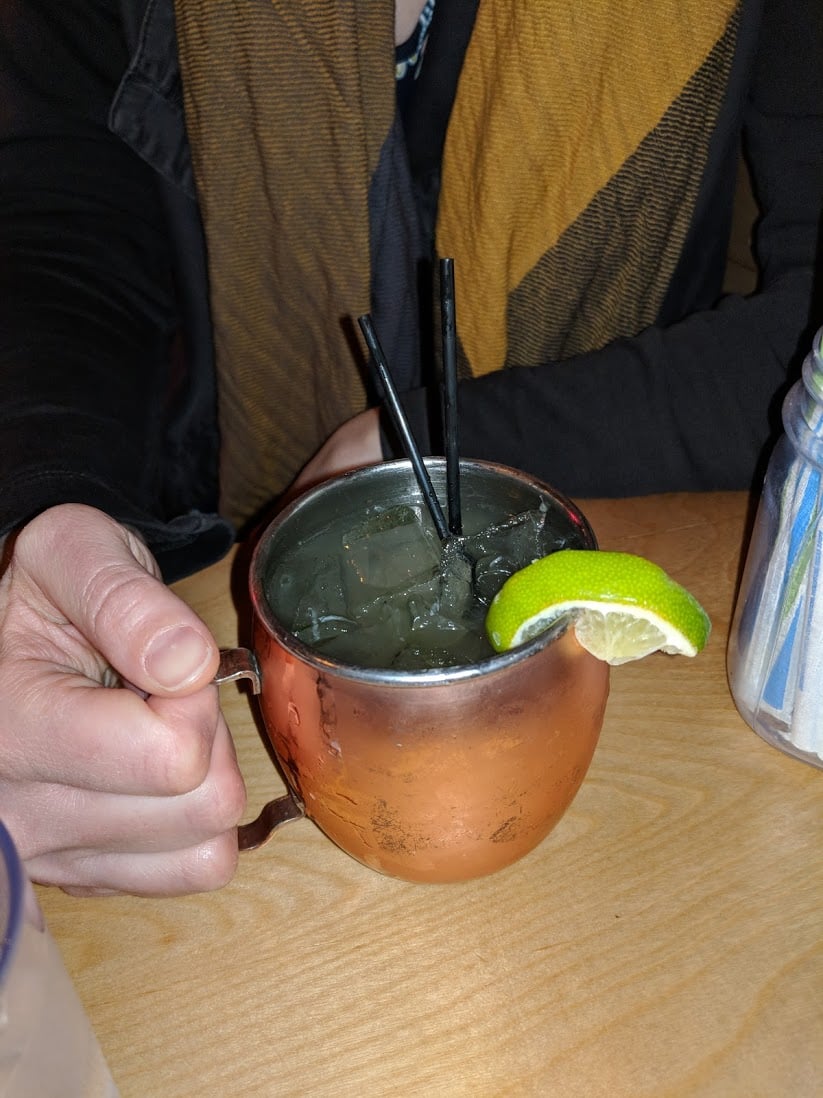 We went fairly traditional to get a sense of the 'essential' Black Tap Burger, and it didn't disappoint. Here's a shot of the All-American Burger and a healthy heap of piping hot fries. The burger was fresh and tasty, and pleasingly meaty-greasy.(Especially good when lunch is at about 2pm and you haven't eaten yet.)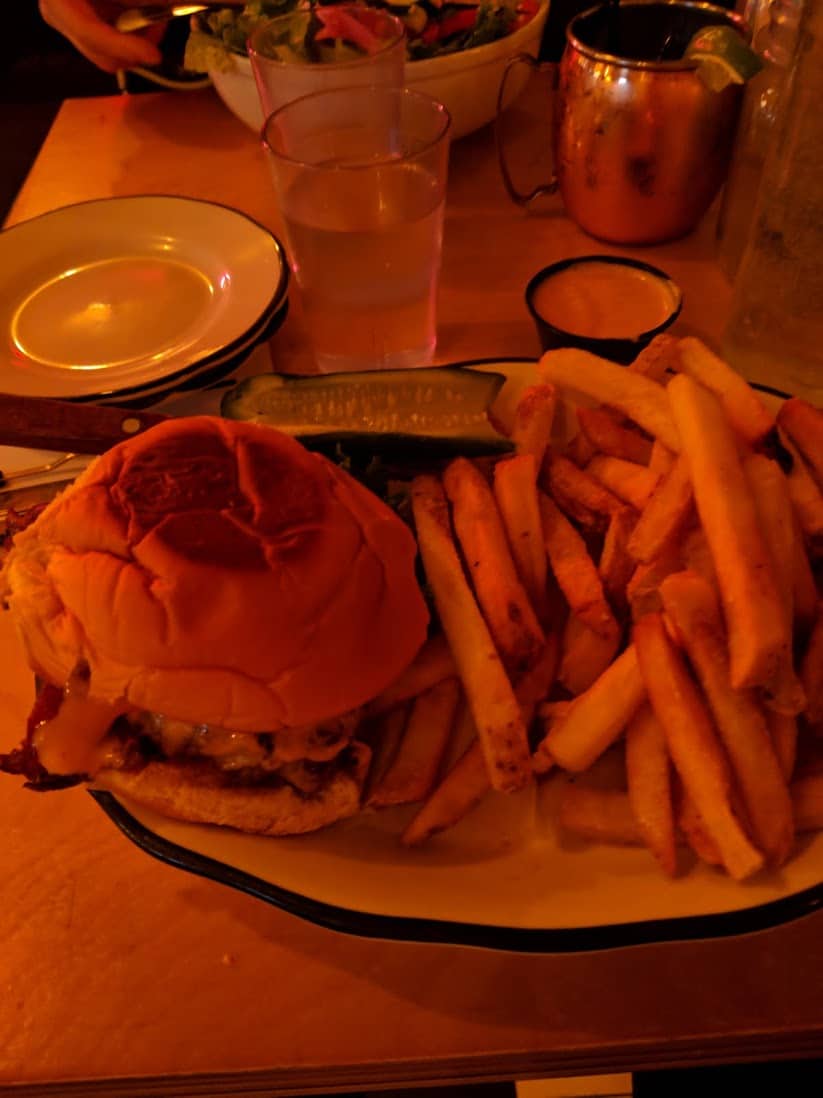 I went low-carb – but not altogether virtuous – and had the ingenious Cheeseburger Salad packed with every tasty bit I craved, sans bun. The pickled onions were a nice touch and provided a nice zing to brighten up the richer beef-and-cheesy goodness.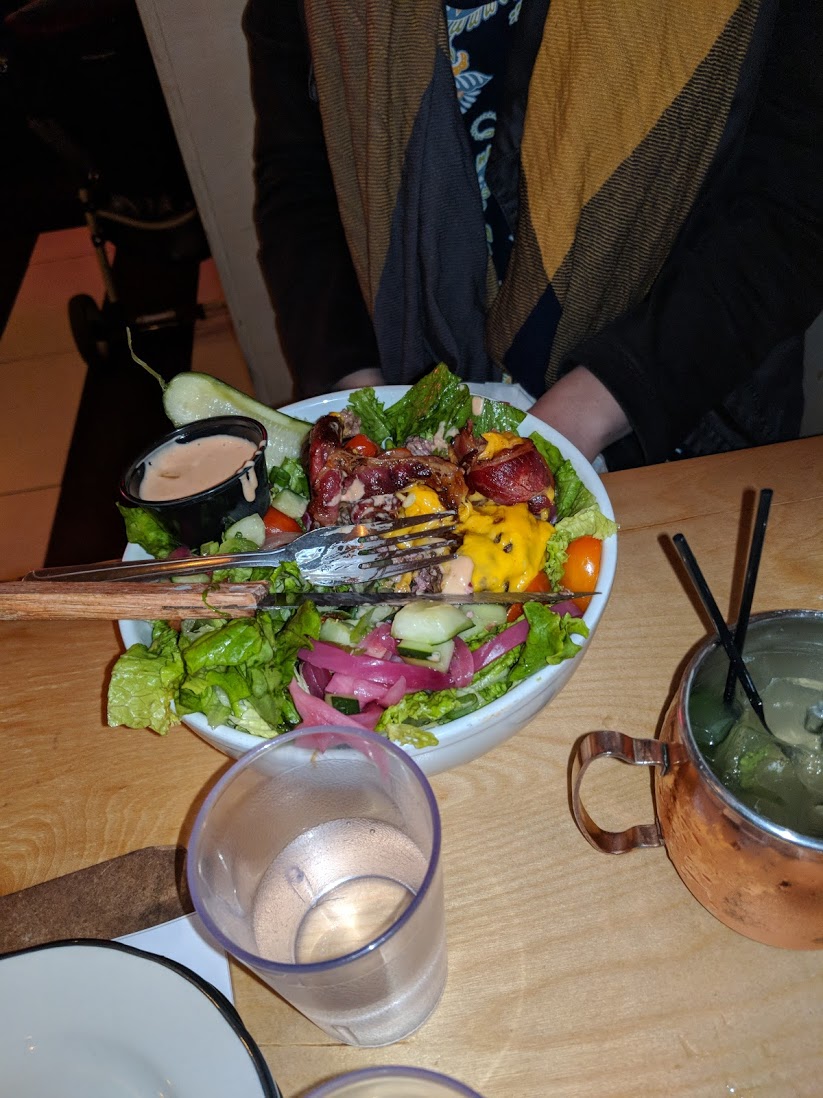 I mentioned virtue was out the window, correct? Next up was this epic concoction – a milkshake that moonlighted as a monster brownie, topped with an insane heap of whipping cream.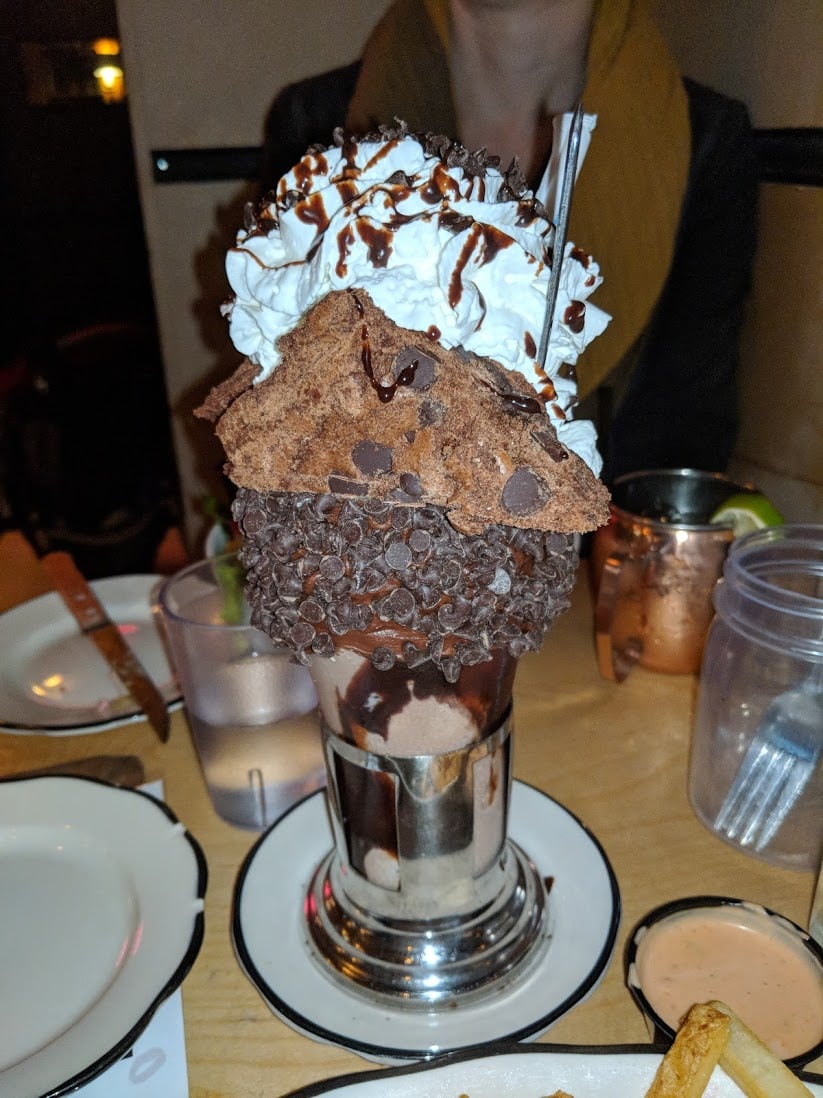 These gargantuan signature shakes have to be seen to be believed. There are shakes stuffed with cake – lots of it – and rainbow-colored candy, others include oreos or chocolate cookies, or chunks of chocolate and luscious peanut butter (on that Easter Sunday there was one that involved those sweetie-bird yellow marshmallow chicks we all loved as kids.) All shakes seem to be packed not only into cup, but around the rim, and then piled as high as gravity allows up on top. (It's no wonder the two tweens standing in front of us in line spent the entire time debating the pros and cons of their anticipated shake choices…)
Overall, Black Tap was very fun, tasty, and you'll leave absolutely stuffed even if you 'only' have a shake. Good thing Central Park is just a few blocks away where you can walk away some of the damage.
We visits the Black Tap location in Midtown Manhattan, 136 W 55th St. New York, NY For menu and more locations, please visit www.blacktapnyc.com