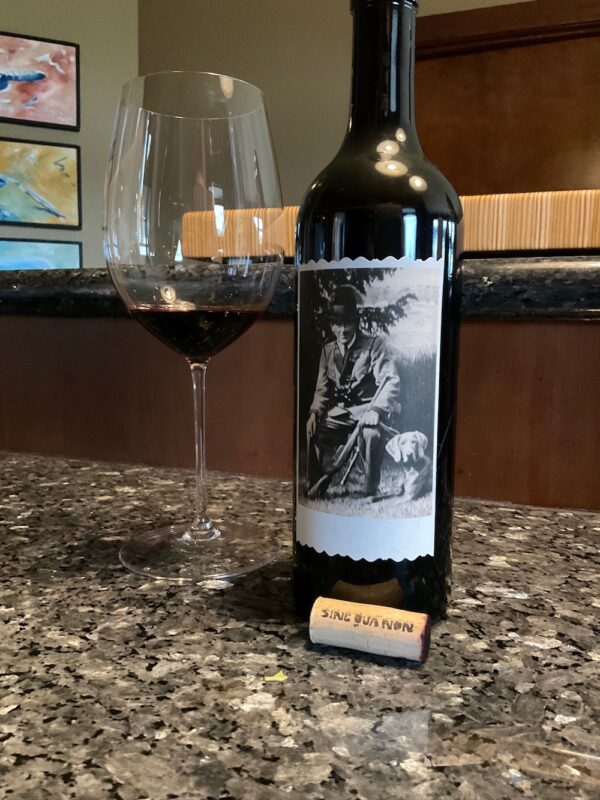 More than a wine, this is a transportive experience. The deep colour first draws you in, leaving a kiss of near-black on the cork. Silky sips of dark fruit await. While the taste of this 'mostly-Syrah' is full and robust, it is also incredibly smooth, making each taste a true pleasure. If you can, sip slowly and savour.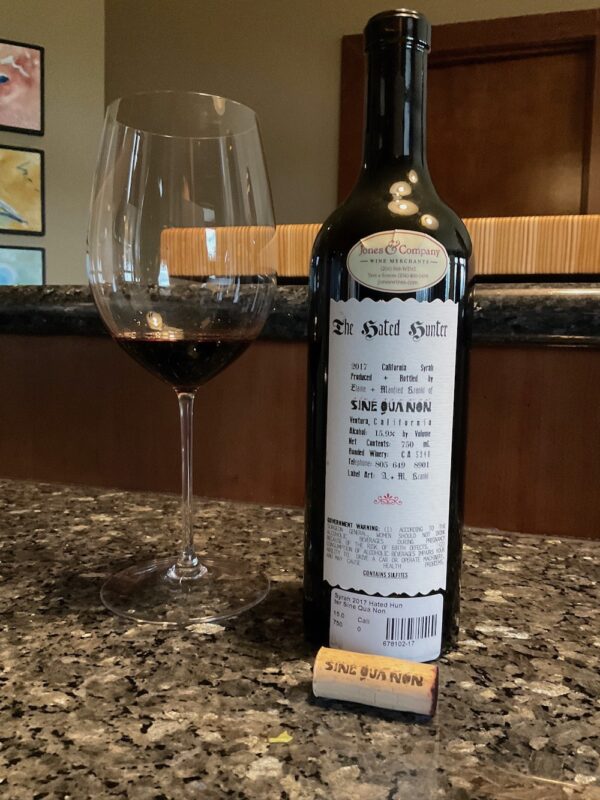 The Hated Hunter continues the Sine Qua Non tradition – not only of phenomenal wine – but of intriguing names and captivating labels that won't soon be forgotten.
After enjoying this stellar bottle, we cleaned it up to save for posterity, displaying it in our private cellar along with a handful of other special bottles.
Highly recommended!